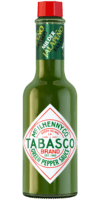 Green Jalapeño Sauce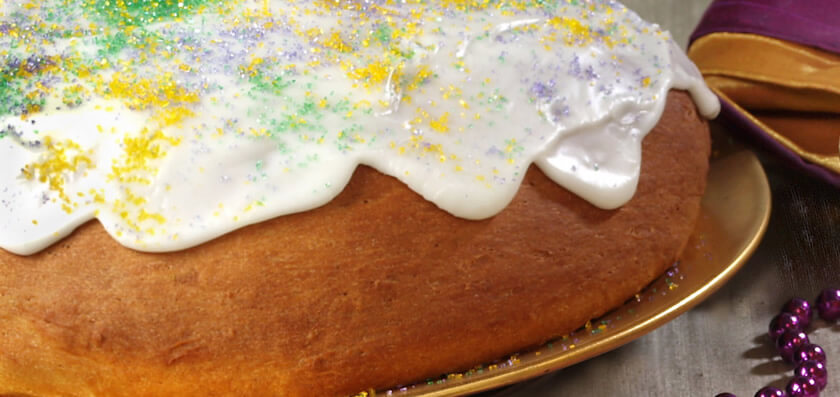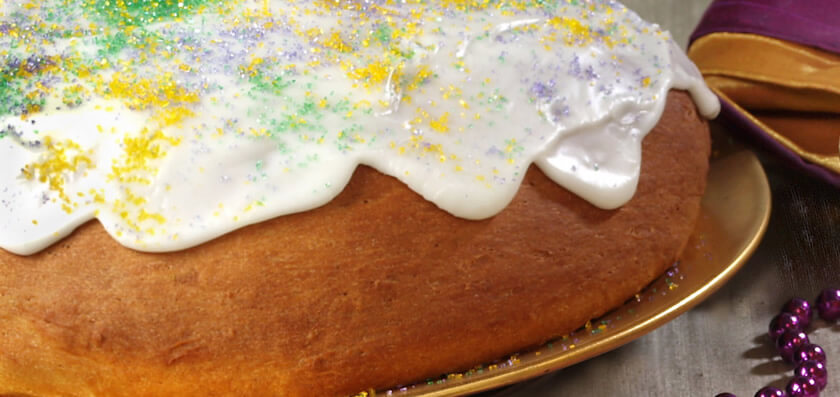 Ingredients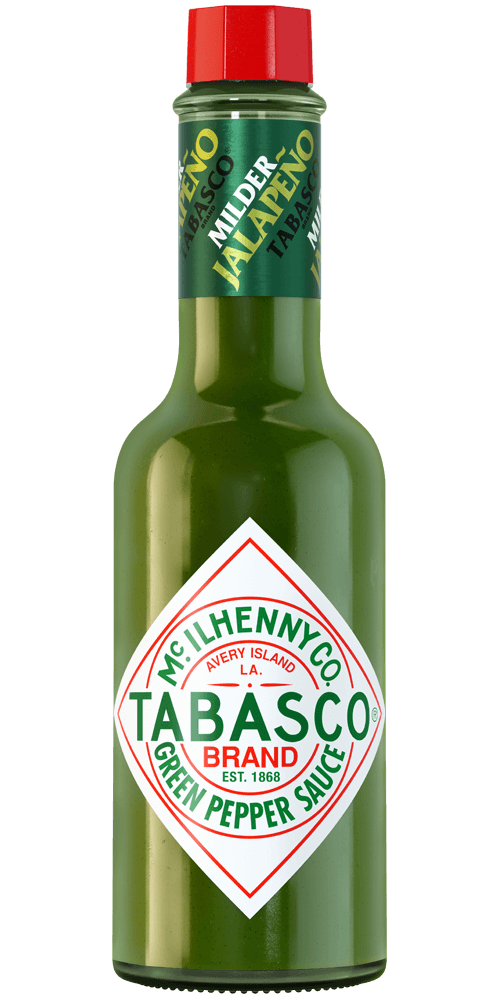 2 tablespoons
TABASCO® brand Green Jalapeño Pepper Sauce
2 packages active dry yeast
1/2 cup warm water (115º to 120º F)
2 teaspoons granulated sugar, plus 1/2 cup
4 to 4 1/2 cups all-purpose flour
2 teaspoons salt
1 teaspoon ground cinnamon
1 tablespoon grated lemon peel
1/2 cup warm milk
1/2 cup butter or margarine, softened
5 egg yolks
1 tablespoon fresh-squeezed lemon juice
1 miniature plastic doll or large bean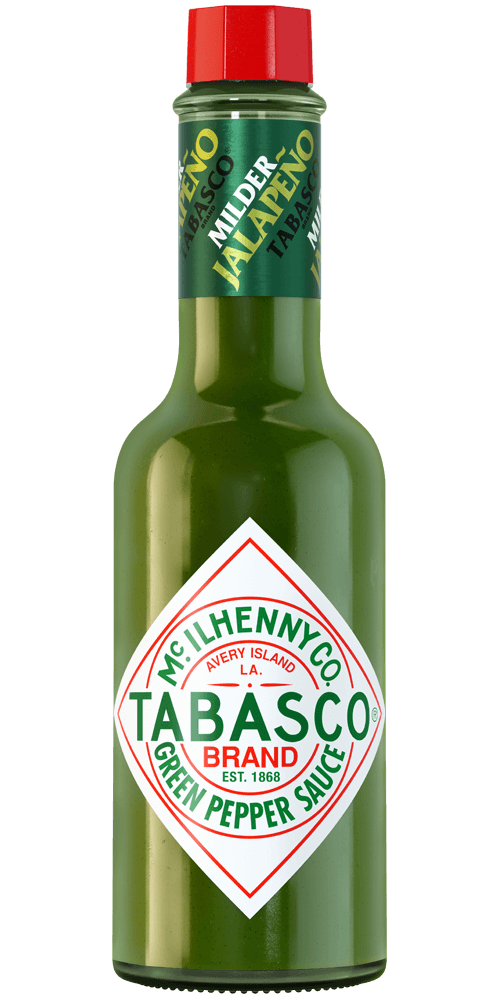 1 tablespoon
TABASCO® brand Green Jalapeño Pepper Sauce
1 cup confectioners' sugar
1 tablespoon fresh-squeezed lemon juice
Purple, gold and green coarse sugars
Preparation
Combine yeast with warm water and 2 teaspoons granulated sugar in small cup. Let stand 10 minutes or until yeast bubbles up.
Combine flour, salt and cinnamon and remaining 1/2 cup sugar. Stir in yeast mixture, lemon peel, milk, butter, egg yolks, TABASCO® Green Sauce and lemon juice. Beat until dough forms a soft ball. On lightly floured surface, knead dough, gradually adding remaining 1/2 cup flour. Knead 5 minutes until dough is smooth. Place dough in large, greased bowl. Cover; let rise in warm place about 1 hour or until dough is doubled in size.
Punch down dough. Shape dough into a long cylinder, about 15 inches long. Twist dough into a ring. Cover; let rise in warm place, 1 hour or until doubled in size.
Preheat oven to 375º F.
Bake 30 minutes or until golden brown. Cool completely on wire rack.
Insert doll or bean into side of cake.
Combine confectioners' sugar, lemon juice and TABASCO® Green Sauce in small cup; stir until well blended. Spread over cake. Sprinkle cake with purple, gold and green sugars.
TABASCO® Green Jalapeño Pepper Cream Cheese Spread: combine 1 (8-ounce) package cream cheese, softened; 1 tablespoon TABASCO® Green Sauce; 1 tablespoon maple syrup or honey; and 1/8 teaspoon ground cinnamon in small bowl until well blended and smooth.
You will need:
Green Jalapeño Sauce
Mild jalapeño flavor. Pairs well with dips and Mexican cuisine.