Lemon-Garlic Shrimp Scampi with Linguine
This is a great recipe for low-sodium diets. Nutritional information per serving: 480 calories, 15g fat, 110mg cholesterol, 460mg sodium, 61g carbohydrates, 20g protein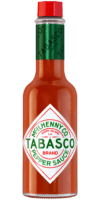 Original Red Sauce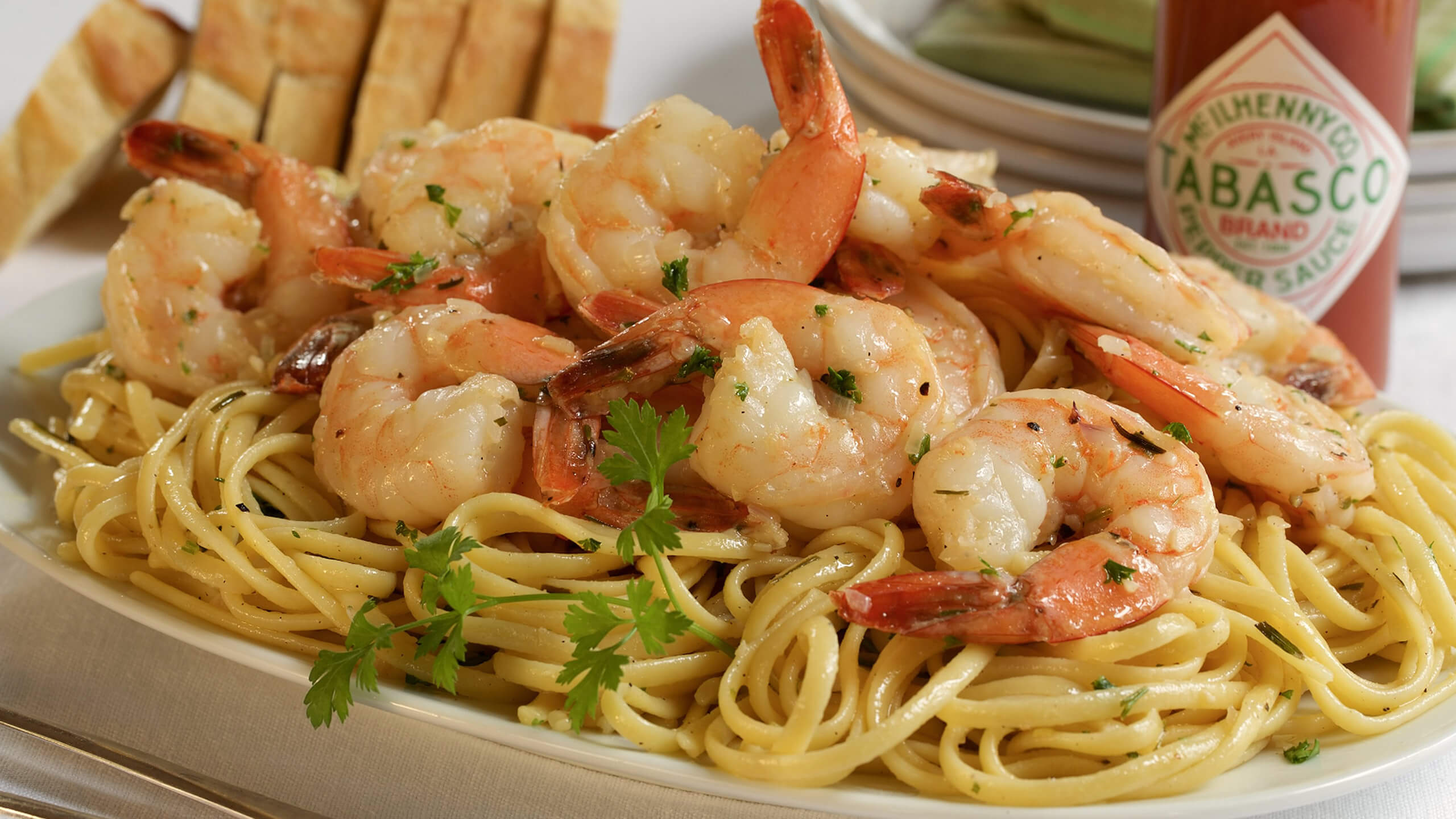 Ingredients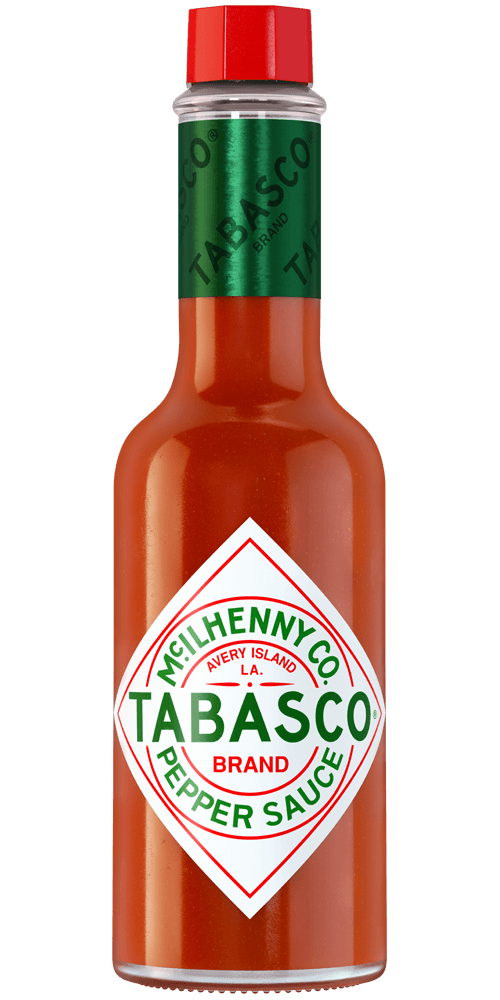 1 1/2 teaspoons
TABASCO® brand Original Red Sauce
3 tablespoons unsalted butter
3 tablespoons olive oil
5 cloves garlic, minced
1/2 cup minced shallot
1 pound shrimp (about 31-35 large shrimp or 16-20 jumbo shrimp), peeled and deveined
1/2 cup white wine
1/4 cup freshly squeezed lemon juice
2 tablespoons chopped parsley
1 teaspoon dried tarragon
1/2 teaspoon black pepper
1 pound linguine, cooked
Preparation
Melt butter in olive oil over medium-high heat in a large frying pan. Add garlic and shallot. Cook until translucent, about 5 minutes. Add shrimp and cook until pink, 2-3 minutes. Remove shrimp.
Add white wine, lemon juice, TABASCO® Sauce, parsley, tarragon and pepper. Cook until sauce thickens, about 5 minutes. Stir shrimp back in. Toss with linguine.
You will need:
Original Red Sauce
Our most versatile sauce. Enliven the flavor of any meal.