Lemon-Garlic Shrimp Scampi with Linguine
This is a great recipe for low-sodium diets. Nutritional information per serving: 480 calories, 15g fat, 110mg cholesterol, 460mg sodium, 61g carbohydrates, 20g protein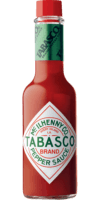 Original Red Sauce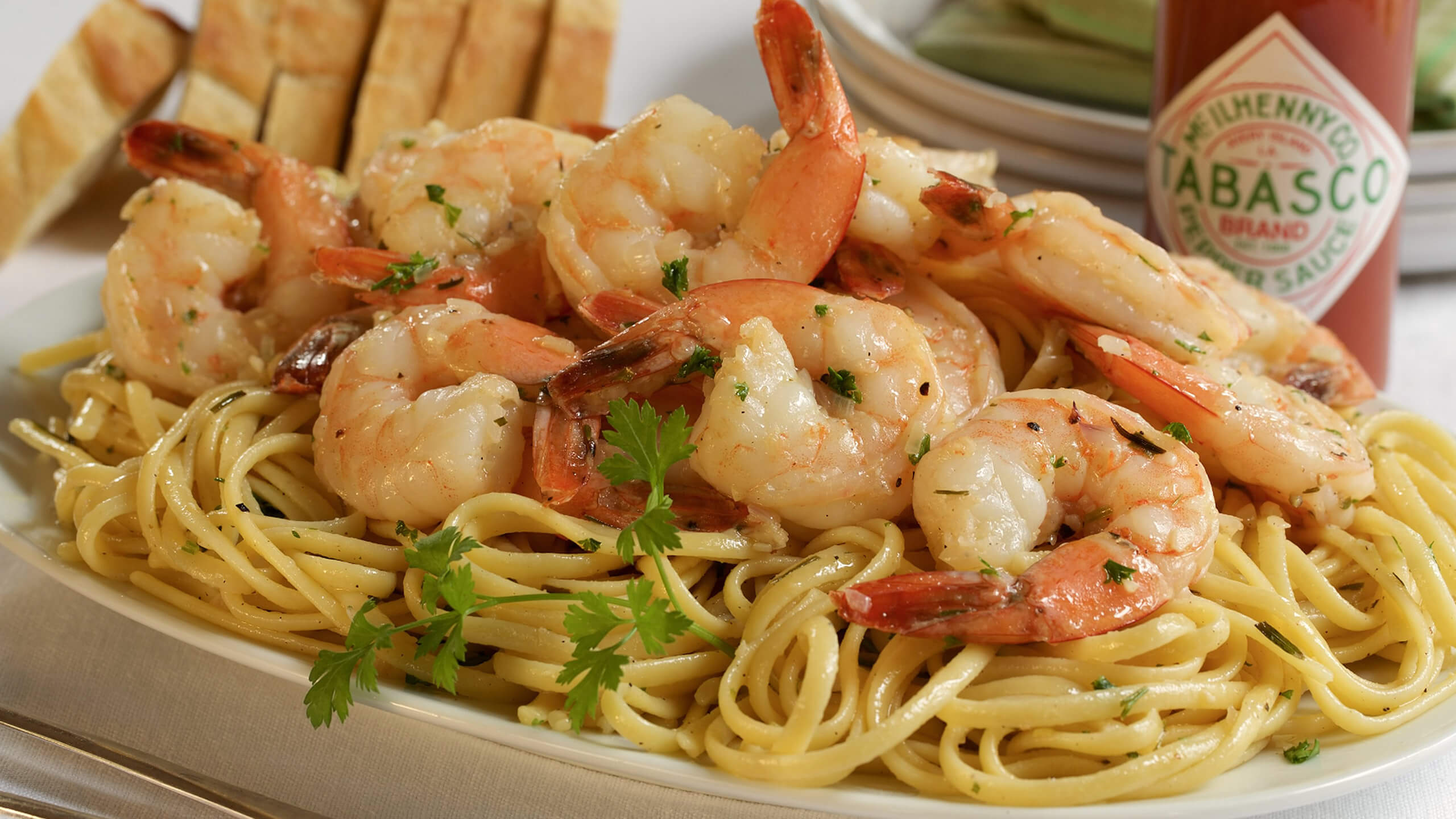 Ingredients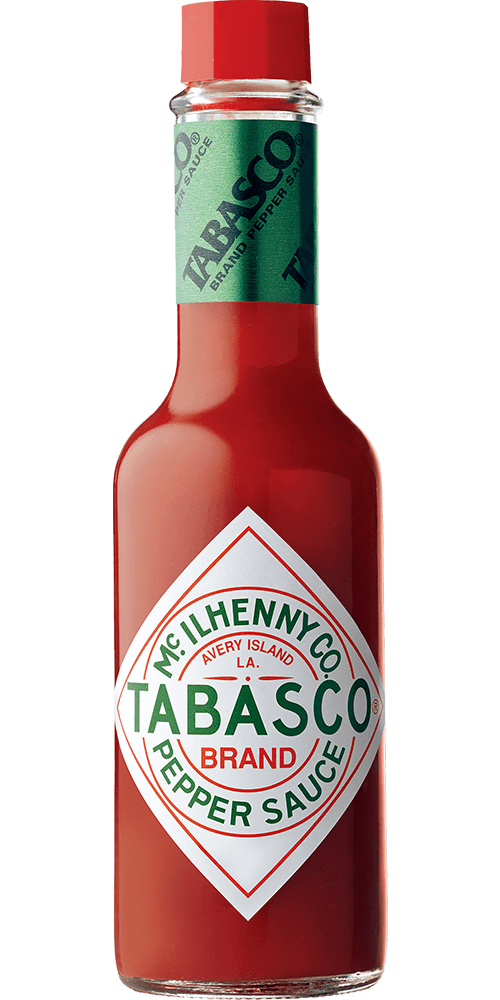 1 1/2 teaspoons
TABASCO® brand Original Red Sauce
3 tablespoons unsalted butter
3 tablespoons olive oil
5 cloves garlic, minced
1/2 cup minced shallot
1 pound shrimp (about 31-35 large shrimp or 16-20 jumbo shrimp), peeled and deveined
1/2 cup white wine
1/4 cup freshly squeezed lemon juice
2 tablespoons chopped parsley
1 teaspoon dried tarragon
1/2 teaspoon black pepper
1 pound linguine, cooked
Preparation
Melt butter in olive oil over medium-high heat in a large frying pan. Add garlic and shallot. Cook until translucent, about 5 minutes. Add shrimp and cook until pink, 2-3 minutes. Remove shrimp.
Add white wine, lemon juice, TABASCO® Sauce, parsley, tarragon and pepper. Cook until sauce thickens, about 5 minutes. Stir shrimp back in. Toss with linguine.
You will need:
Original Red Sauce
Our most versatile sauce. Enliven the flavor of any meal.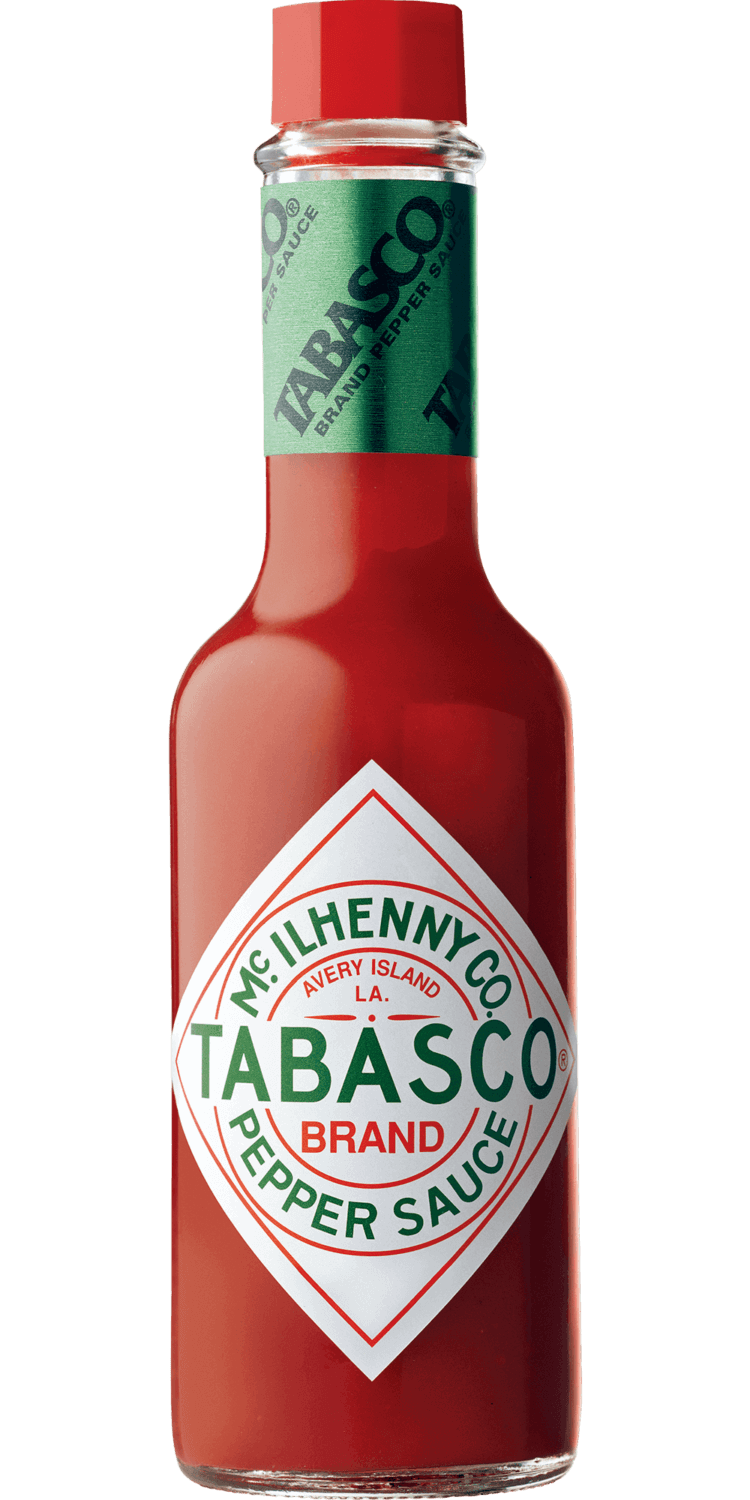 Close Email Overlay
Want to be the first to know about new products?
We want to stay in touch! We'll send you the occasional email, but only with the important stuff.