Leg of Lamb With Zesty Mustard Crumb Crust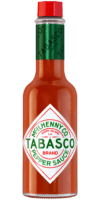 Original Red Sauce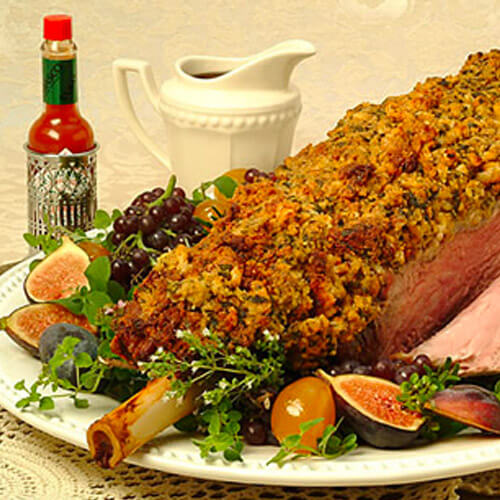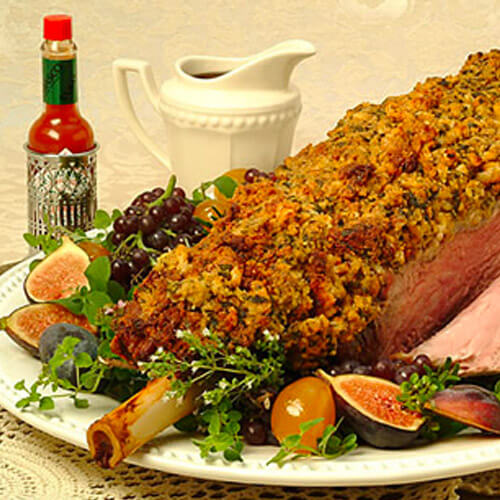 Ingredients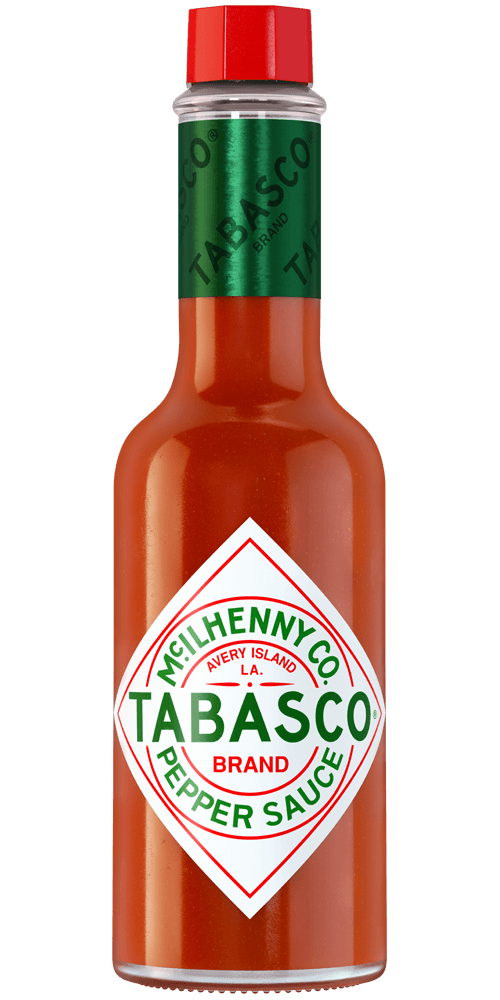 1 tablespoon
TABASCO® brand Original Red Sauce
8 slices firm-textured white bread (about 3 cups), roughly crumbled
1/2 cup fresh parsley, chopped
1/3 cup Dijon mustard
1/3 cup mayonnaise
1/4 cup grated Parmesan cheese
2 cloves garlic, crushed
1 teaspoon dried oregano leaves
1 teaspoon salt
1 (8-pound) leg of lamb, whole
Fresh herbs, champagne grapes and kumquats for garnish
Preparation
Preheat oven to 325°F.
Combine bread, parsley, mustard, mayonnaise, Parmesan cheese, garlic, TABASCO® Sauce, oregano and salt in medium bowl; stir to mix well.
Place leg of lamb fat-side up on rack in open roasting pan. Pat crumb mixture on outside of lamb. Insert meat thermometer into center of lamb, being careful that thermometer does not touch bone. Roast lamb about 2 1/2 hours or until meat thermometer reaches 160°F for medium (20 to 25 minutes per pound) or until desired doneness. Cover lamb with foil, as necessary.
To serve, place lamb on warm platter; let stand 15 minutes for easier carving. Garnish with fresh herbs, grapes and kumquats, if desired.
You will need:
Original Red Sauce
Our most versatile sauce. Enliven the flavor of any meal.