Jerk Chicken Roti Salad Wrap
by Mama's Jerk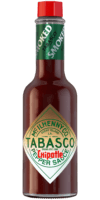 Chipotle Sauce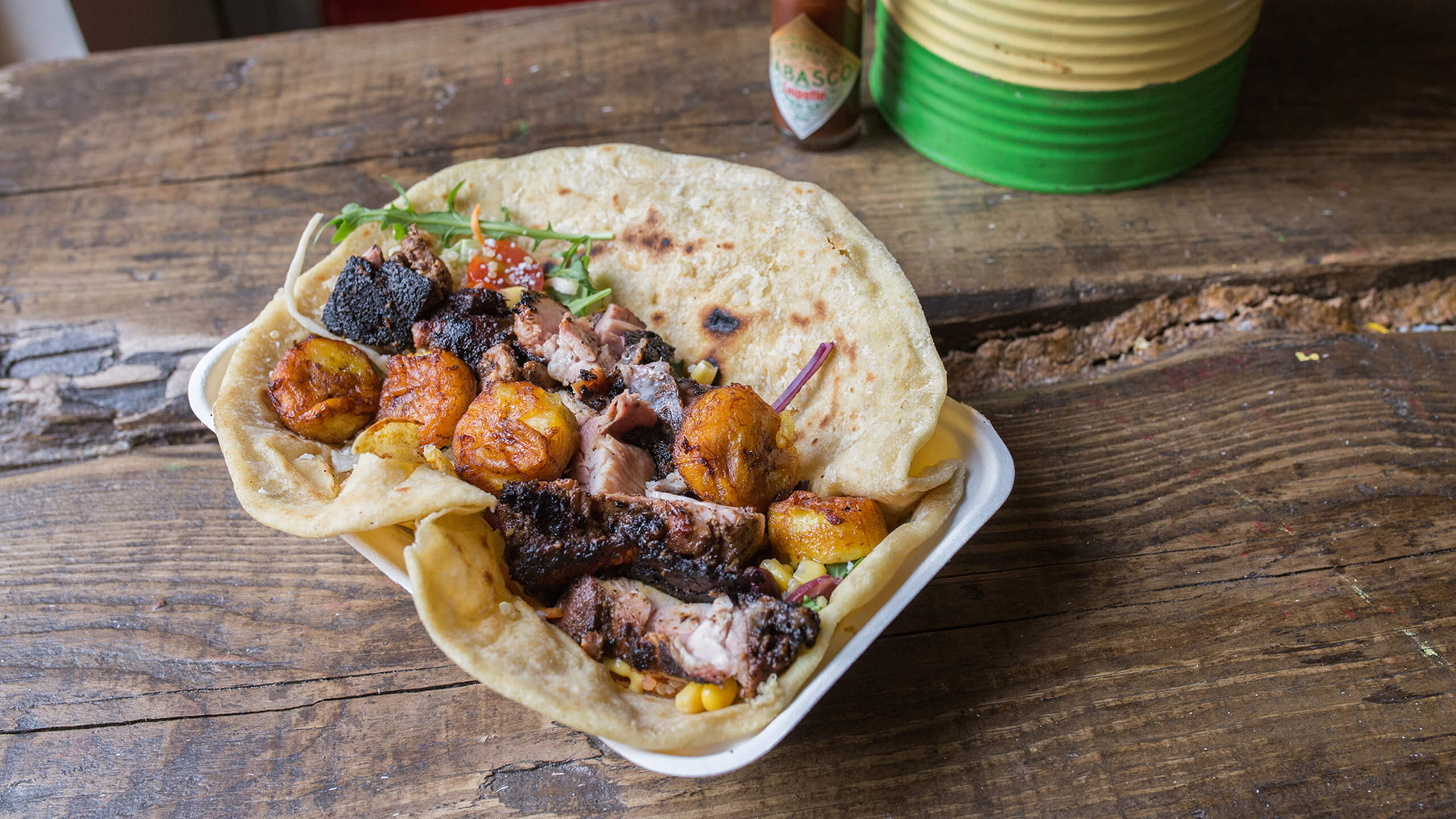 Preparation
Use a food processor or pestle and mortar to blend or grind the spring onion, thyme, ground pimento, honey, soy sauce, vegetable oil, garlic and TABASCO® sauce until it forms a thick paste.
Rub the chicken thighs generously with the jerk paste and leave in the fridge to marinade for at least 24 hours.
After removing the chicken from the fridge, rub with a little oil.
Mix the mango mayo ingredients together and place in the fridge.
Using a charcoal BBQ or griddle, cook the thighs on each side for 15-20 minutes until golden brown or slightly charred. Leave to rest for 2-3 minutes then chop or slice the cooked jerk chicken.
Heat the pre-bought roti's in a tava or frying pan until they start to colour and puff up. Turn the roti onto the other side and repeat the process.
Place the warm roti on a plate, adding the salad mix to the centre of the roti. Place the warm jerk chicken in the centre and drizzle with the TABASCO® infused mango mayo sauce.
Wrap the roti around the filling until the chicken and salad are fully enclosed inside. Enjoy!
You will need:
Chipotle Sauce
A smoky, flavorful sauce. Pairs well with any BBQ dish.