Jalapeño Pork Tacos with Pineapple Salsa and Pickled Onion
Variation: Instead of pork, boneless, skinless chicken breasts may be used.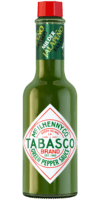 Green Jalapeño Sauce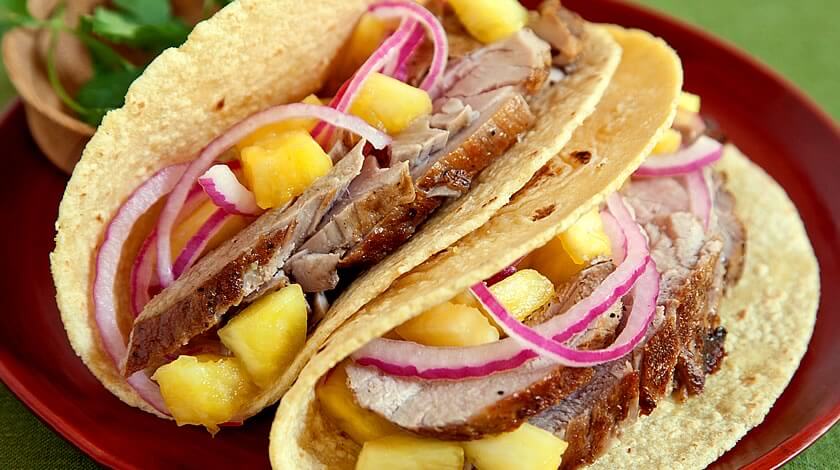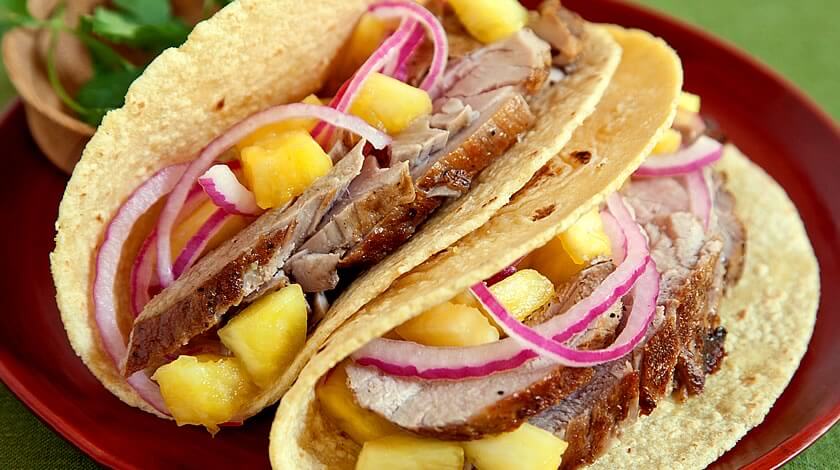 Ingredients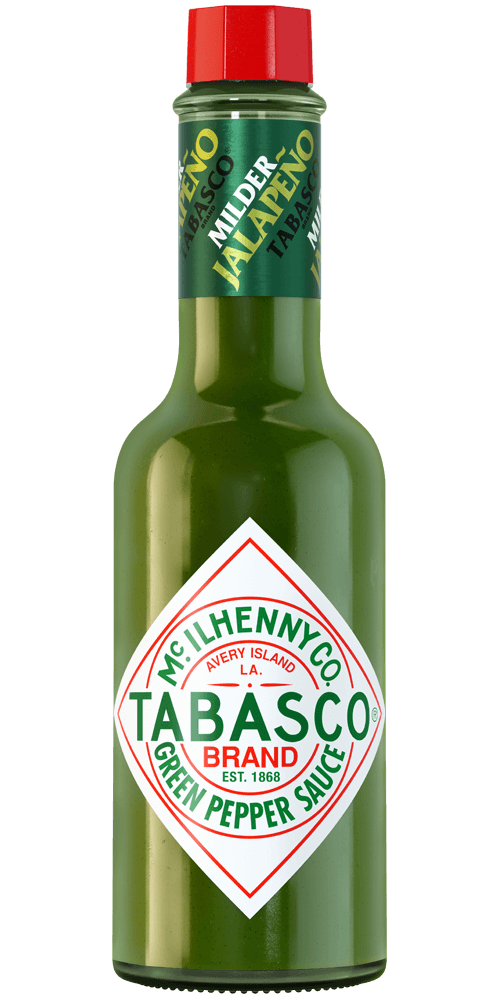 1 tablespoon plus 2 teaspoons
TABASCO® brand Green Jalapeño Pepper Sauce
1 pork tenderloin (about 1 1/4 pounds)
1 red onion, sliced thin
1 1/2 cups red wine vinegar
3 cups diced, fresh pineapple
1/2 teaspoon salt
1/4 teaspoon pepper
8 corn tortillas, heated
Preparation
Rub pork with 1 tablespoon of the TABASCO® Green Sauce and refrigerate for at least 1 hour.
Combine the onion and vinegar in a glass bowl; set aside for 25 minutes and then drain.
Combine pineapple with the remaining 2 teaspoons of TABASCO® Green Sauce in a bowl; set aside.
Heat grill to medium high heat. Sprinkle pork with salt and pepper and grill for about 15 minutes or until desired doneness, turning once. Let pork sit for 5 minutes before slicing.
Heat tortillas and top each with sliced pork, pineapple salsa and pickled onions.
You will need:
Green Jalapeño Sauce
Mild jalapeño flavor. Pairs well with dips and Mexican cuisine.