Hot Ticket Ham and Biscuit Blocs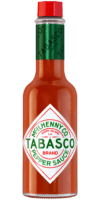 Original Red Sauce
Servings:
Makes approximately 12 biscuits.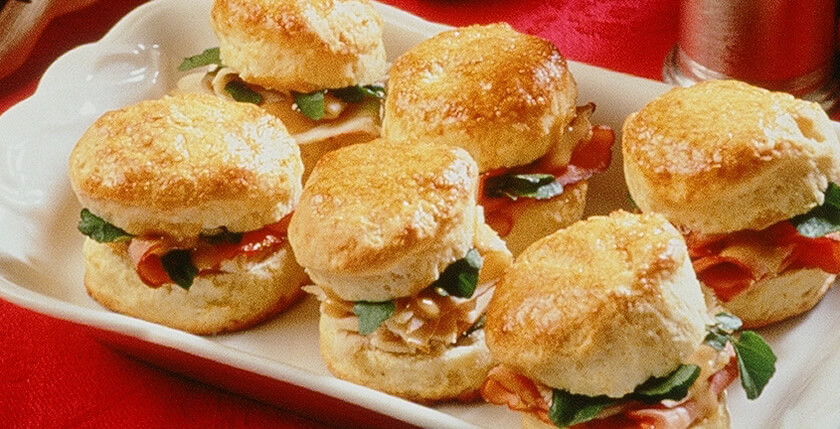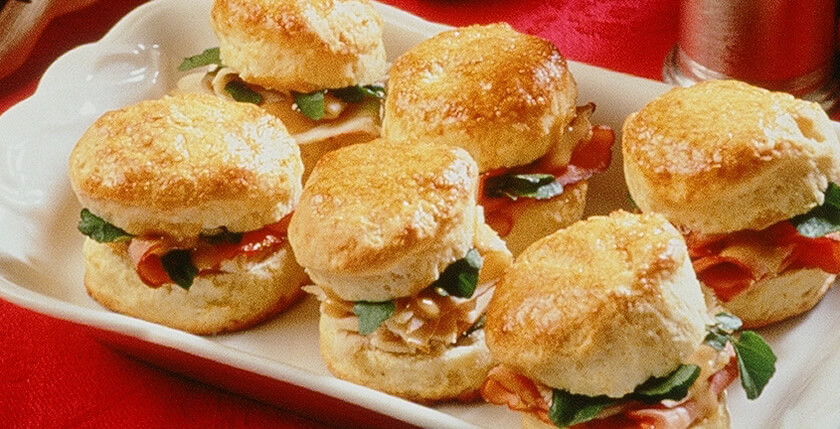 Ingredients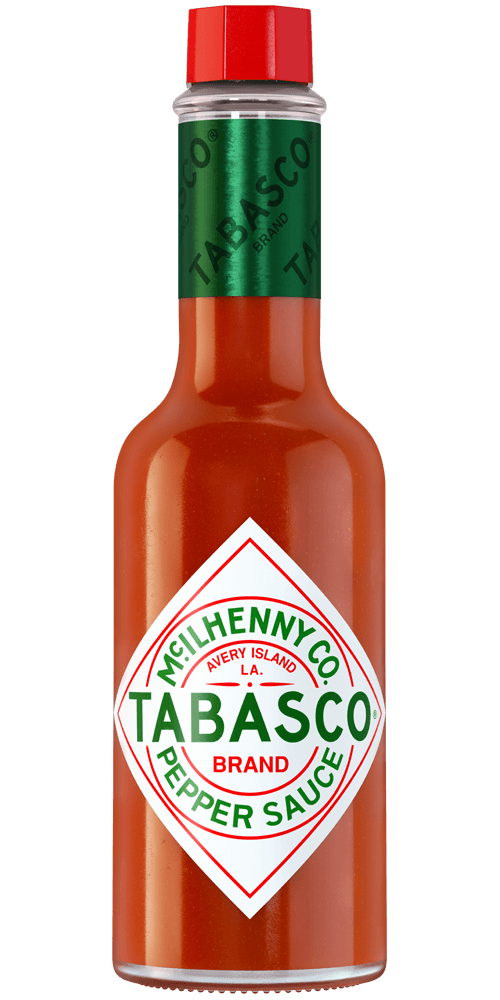 2 teaspoons
TABASCO® brand Original Red Sauce
2 cups flour
1 tablespoon baking powder
1/2 teaspoon baking soda
1 teaspoon sugar
1/2 teaspoon salt
6 tablespoons butter or margarine
3/4 cup buttermilk
1 egg, lightly beaten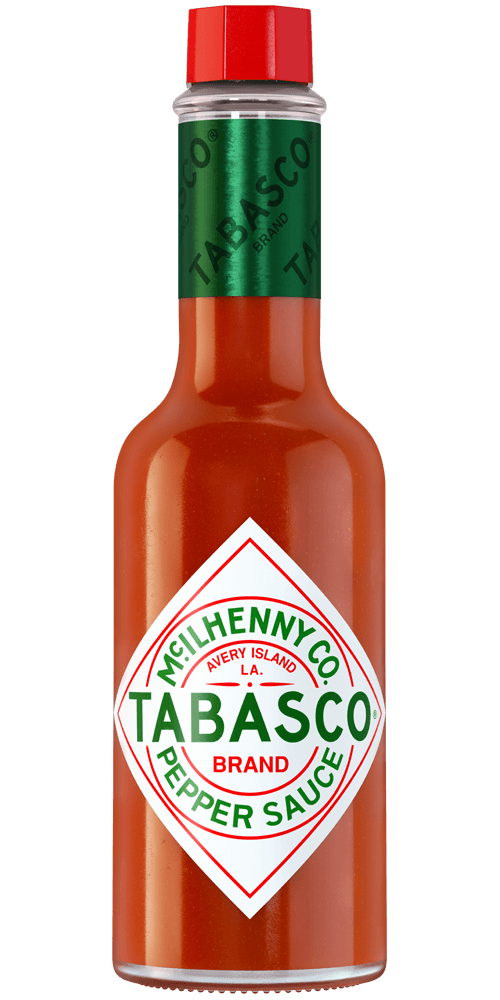 1/4 teaspoon
TABASCO® brand Original Red Sauce
2 tablespoons Dijon mustard
1 tablespoon honey
1/4pound sliced deli meat such as ham, turkey or roast beef
Watercress sprigs
Preparation
Preheat oven to 450°F.
Prepare Biscuits: Grease large baking sheet. Combine flour, baking powder, baking soda, sugar and salt in large bowl. With pastry blender or two knives, cut in butter until mixture resembles coarse crumbs.
Add buttermilk and TABASCO® Sauce. Stir with fork until evenly moistened and mixture forms a ball. Do not overmix.
On lightly floured surface, knead dough 6 times; pat to 1/2-inch thickness. With 2-inch round cookie cutter, cut dough into rounds. Place biscuits on baking sheet. Combine scraps; cut out more rounds. Brush biscuits with egg. Bake 12 minutes or until golden brown.
Prepare Spicy Honey Mustard: Combine mustard, honey and TABASCO® Sauce in small bowl until well blended.
To serve: Slice biscuits in half. Spread halves with Spicy Honey Mustard; top with a few slices of deli meat, cutting slices to fit. Top with watercress sprigs and remaining biscuit halves. Repeat with remaining ingredients.
You will need:
Original Red Sauce
Our most versatile sauce. Enliven the flavor of any meal.