Holiday Glazed Roast Pork with Apples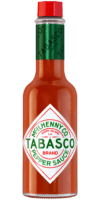 Original Red Sauce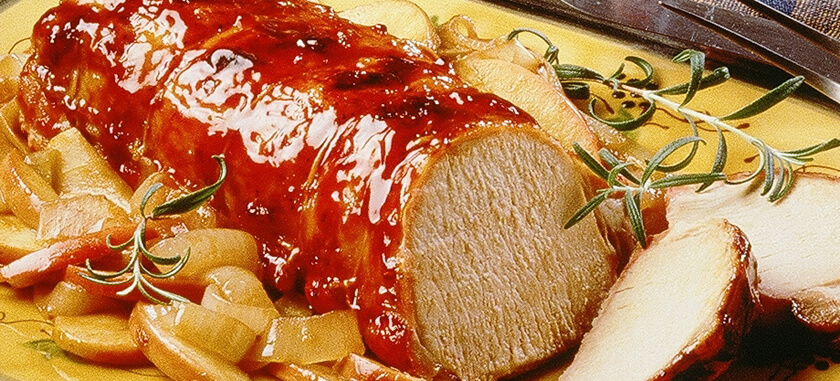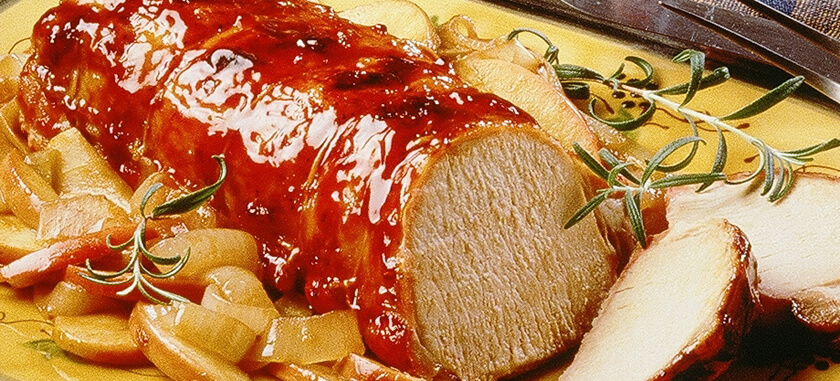 Ingredients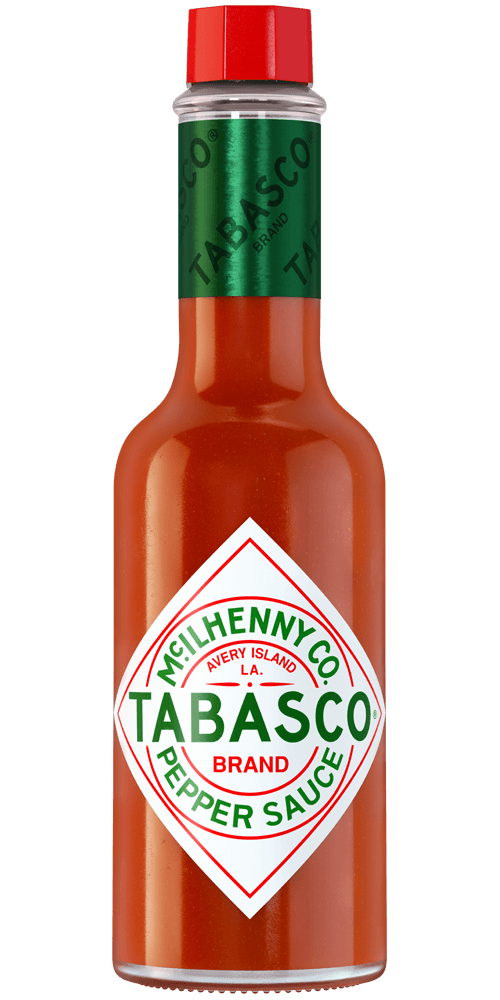 1 1/2 teaspoons
TABASCO® brand Original Red Sauce
1 (4-pound) boneless pork loin roast
1/2 teaspoon salt
1/2 cup red wine vinegar
1/2 cup sugar
1/3 cup water
1/4 cup ketchup
2 tablespoons soy sauce
1 tablespoon cornstarch
1 large white onion, cut in half and cut into 1/2-inch thick slices
1 tablespoon butter or margarine
1 tablespoon vegetable oil
2 large red cooking apples, cored and sliced
Rosemary sprigs (optional)
Preparation
Preheat oven to 325°F.
Sprinkle pork loin roast with salt; place fat-side up in open roasting pan. Roast pork 1 1/2 hours or until the thermometer inserted in center reaches 160°F.
Meanwhile, combine red wine vinegar, sugar, water, ketchup, soy sauce, cornstarch and TABASCO® Sauce in a 2-quart saucepan. Cook over medium heat until mixture thickens; stirring constantly. Boil 1 minute. Set aside half of this sauce mixture.
During the last 30 minutes the pork is roasting, brush pork several times with half of the sauce mixture. When the pork has finished roasting, let stand 15 minutes for easier carving.
Cook onion in butter and oil in a 12-inch skillet over medium heat 10 minutes, stirring occasionally. Add apple slices; cook 5 minutes or until onions and apples are tender. Toss apples and onions with remaining sauce mixture.
To serve, place pork on a large platter. Arrange onion and apple mixture with pork on platter. Garnish with rosemary sprigs if desired.
You will need:
Original Red Sauce
Our most versatile sauce. Enliven the flavor of any meal.