Grilled Skirt Steak with Roasted Corn Salad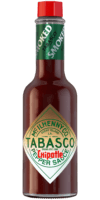 Chipotle Sauce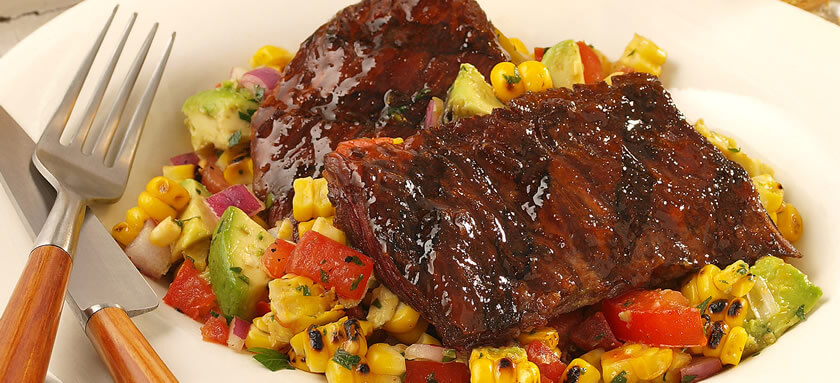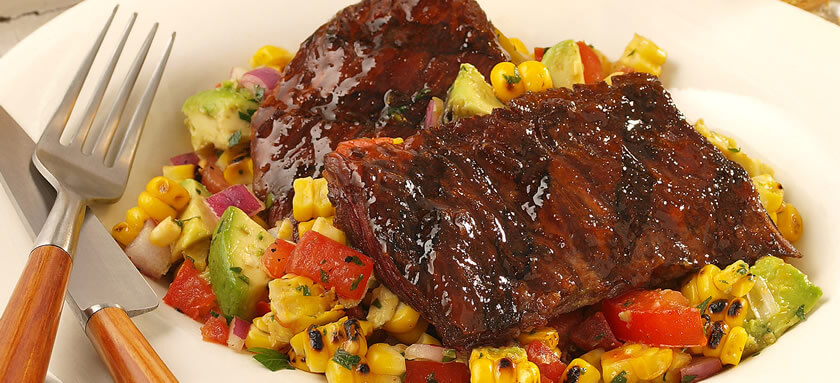 Ingredients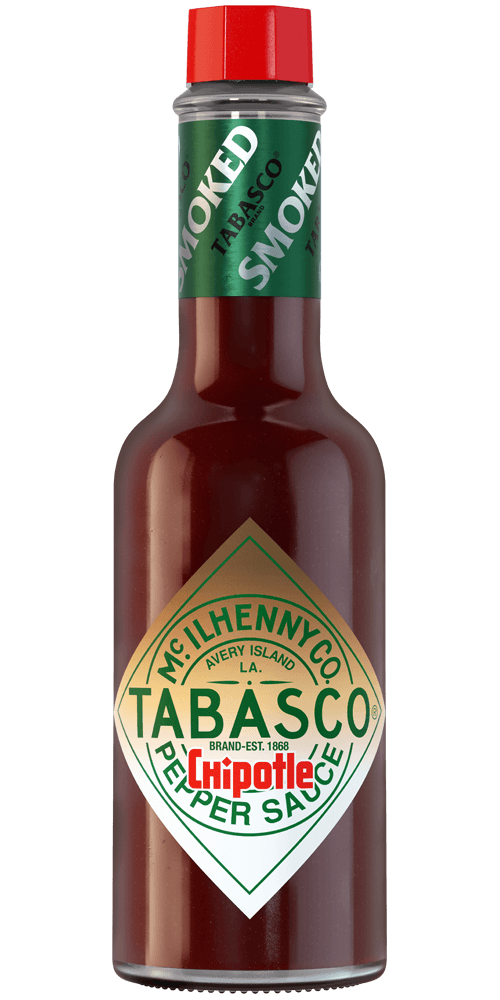 1/3 cup
TABASCO® brand Chipotle Pepper Sauce
1 tablespoon ground cumin
1 large garlic clove, crushed
1 1/2 pounds skirt steak, cut into 4-inch pieces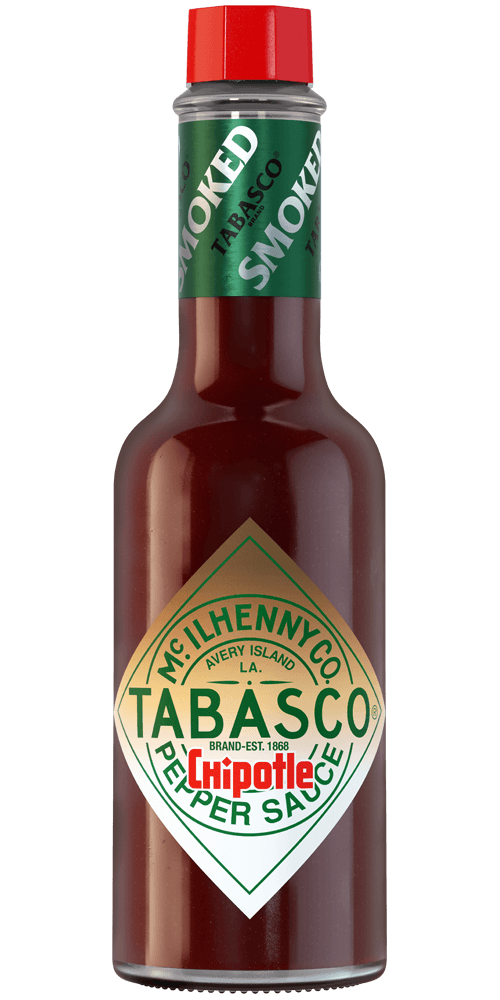 1 tablespoon
TABASCO® brand Chipotle Pepper Sauce
4 ears corn on the cob, shucked
2 large tomatoes, chopped
1 small red onion, diced
1 ripe avocado, peeled, pitted and diced
2 tablespoons fresh chopped basil
2 tablespoons lime juice
2 tablespoons extra-virgin olive oil
1/4 teaspoon salt
Preparation
Prepare skirt steak: In large bowl, combine TABASCO® Chipotle Sauce, cumin and garlic; add skirt steaks. Toss to mix well; cover and refrigerate at least 30 minutes or overnight.
Prepare corn salad: Preheat grill. Grill corn about 5 to 10 minutes, turning frequently, until tender-crisp. When cool enough to handle, cut corn from cob. In medium bowl, combine corn, tomatoes, red onion, avocado, basil, lime juice, olive oil, TABASCO® Chipotle Sauce and salt; toss to mix well.
Preheat grill to high. Grill skirt steak about 5 minutes, or until of desired doneness, turning once.
To serve, plate steak with corn salad.
Optional: Serve with green beans.
You will need:
Chipotle Sauce
A smoky, flavorful sauce. Pairs well with any BBQ dish.