Grilled Chicken Greek Salad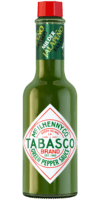 Green Jalapeño Sauce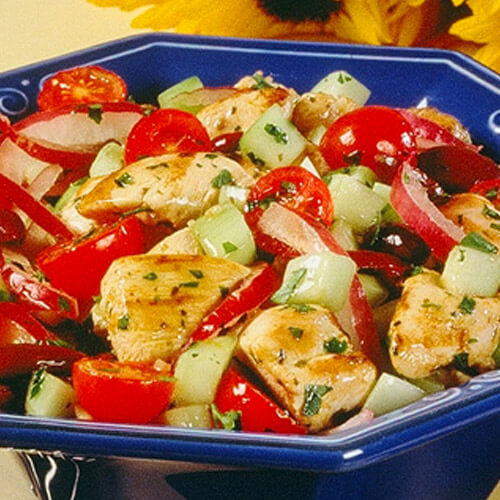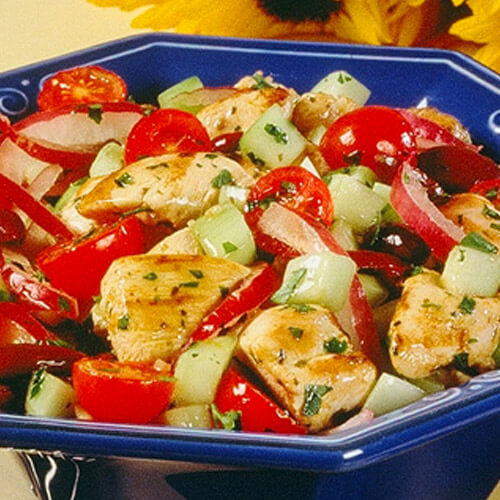 Ingredients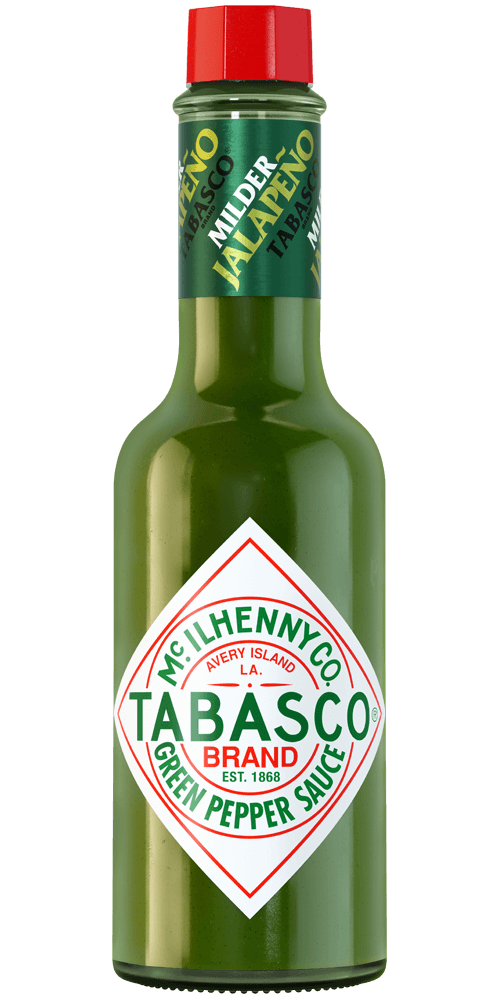 2 tablespoons
TABASCO® brand Green Jalapeño Pepper Sauce
4 cloves garlic, crushed
1 teaspoon dried oregano
1 teaspoon salt
1/4 cup olive oil
1 pound skinless, boneless chicken breast halves
1 cup grape tomatoes, halved
1 medium cucumber, peeled, seeded and chopped
1/2 cup pitted Kalamato olives, halved
1/4 cup slivered red onion
3 tablespoons chopped mint
3 tablespoons olive oil
1 1/2 tablespoons red wine vinegar
1/2 teaspoon dried oregano
Salt and pepper
Preparation
Combine TABASCO® Green Sauce, garlic, oregano and salt in medium bowl. Gradually whisk in olive oil. Add chicken. Marinate 30 minutes.
Preheat grill to medium-high heat. Grill chicken until just cooked through, turning occasionally, about 7 to 9 minutes. When chicken is cool enough to handle, cut into 1-inch pieces.
Toss tomatoes, cucumber, olives, red onion and mint in large bowl. Add grilled chicken. Combine olive oil, red wine vinegar and oregano in small bowl. Drizzle over salad; toss well. Season with salt and pepper.
You will need:
Green Jalapeño Sauce
Mild jalapeño flavor. Pairs well with dips and Mexican cuisine.