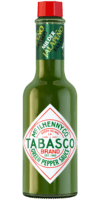 Green Jalapeño Sauce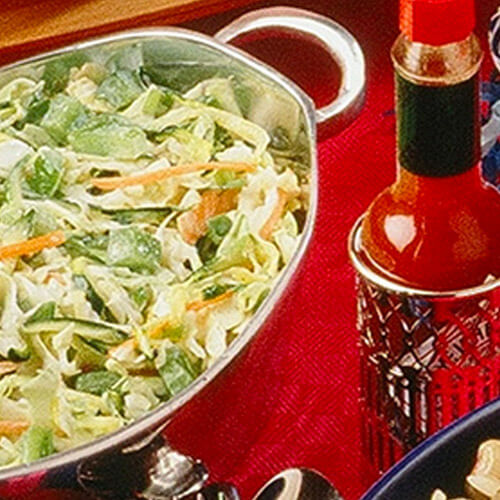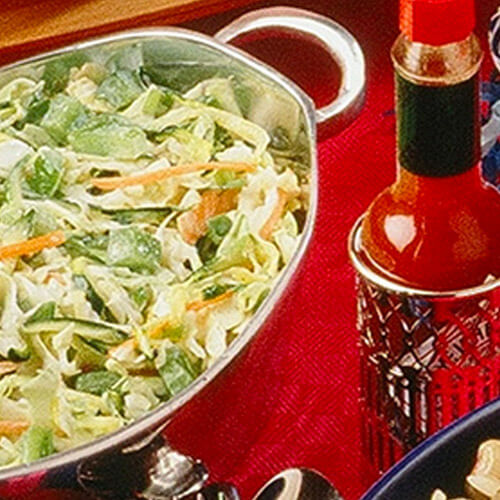 Ingredients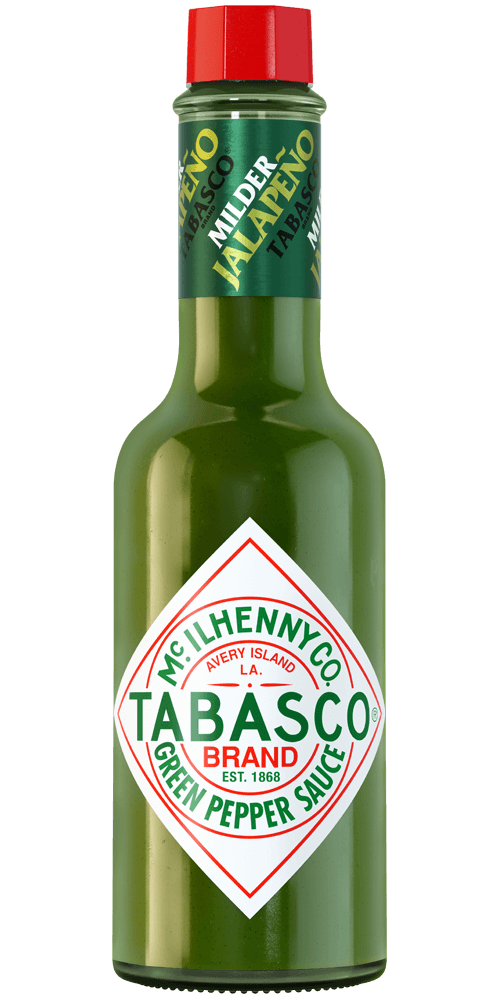 1 tablespoon
TABASCO® brand Green Jalapeño Pepper Sauce
1/2 cup regular or light mayonnaise
2 tablespoons honey
2 tablespoons lemon juice
1/2 teaspoon grated lemon peel (optional)
1/2 teaspoon salt
1/2 teaspoon ground ginger
1 (16-ounce) bag fresh pre-cut cole slaw (green cabbage and carrots)
1 medium green pepper, chopped
1/4 medium zucchini, shredded
1 cup chopped green onions
Preparation
Combine mayonnaise, honey, lemon juice, lemon peel, TABASCO® Green Sauce, salt and ginger in large bowl until well blended. Add cole slaw, pepper, zucchini and green onions; toss to coat well. Cover; refrigerate at least 2 hours to blend flavors.
You will need:
Green Jalapeño Sauce
Mild jalapeño flavor. Pairs well with dips and Mexican cuisine.