Funeral Potatoes
Cheesy, delicious funeral potatoes! These from-scratch funeral potatoes are delicious and simple to make. Recipe by
Chelsea's Messy Apron
.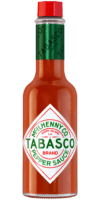 Original Red Sauce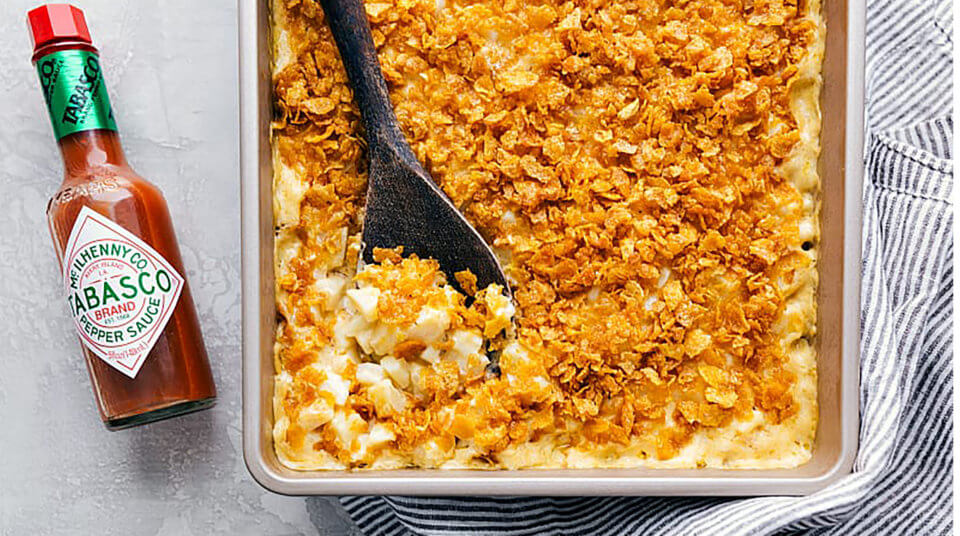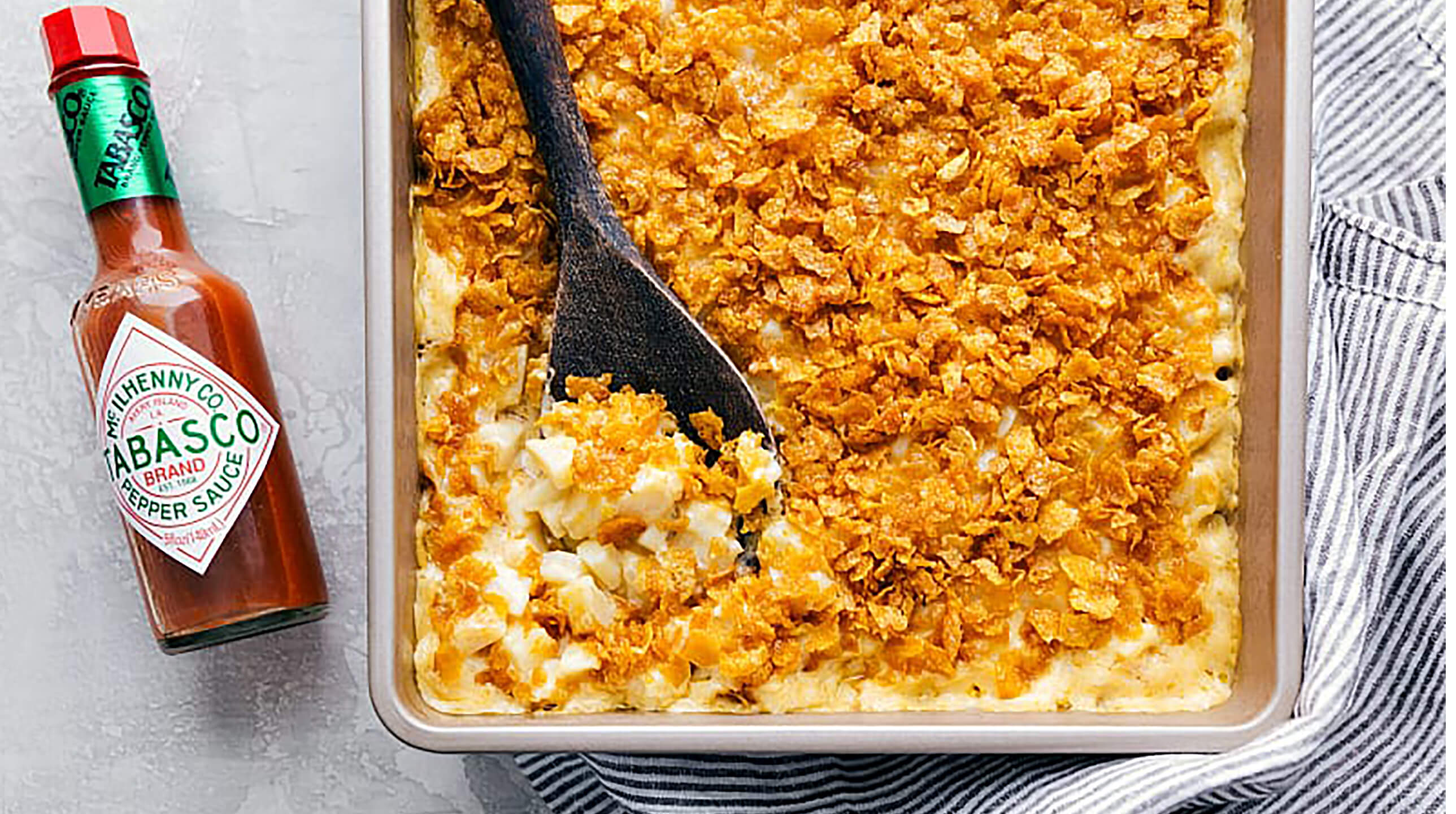 Ingredients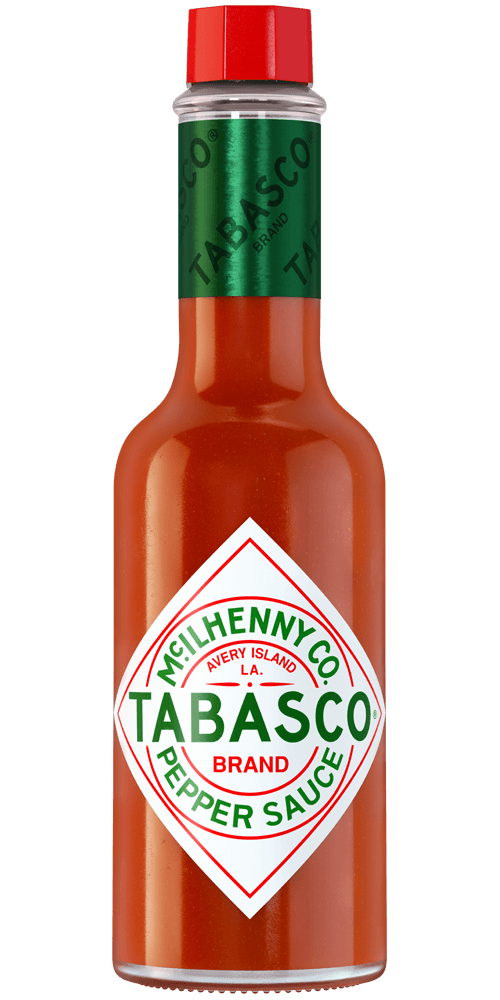 1 and 1/2 teaspoons
TABASCO® brand Original Red Sauce
, increase to personal preference up to 1 tablespoon!
3.5 pounds Yukon gold potatoes, peeled and diced
1 cup milk (use 1%, 2%, or whole milk)
1 cup heavy cream
2/3 cup sour cream (can use low fat or fat free)
3 cloves garlic, optional
1/2 teaspoon dried thyme, optional
Salt and freshly cracked pepper
3 cups sharp cheddar cheese, freshly grated
2 cups coarsely crushed cornflakes (OR Panko breadcrumbs) (measured after being crushed)
4 tablespoons unsalted butter
Preparation
Preheat oven to 350 degrees F. Peel and dice the potatoes. Parboil the potatoes: Put the diced potatoes in a large pot and cover with cold water. Add a teaspoon of salt to the water. Bring the water to a boil and as soon as the water is boiling, let the potatoes cook for 1-2 minutes (depending on size; small cook for 1 minute, larger for 2 minutes). Drain the potatoes and then return them to the dry, warm pan. Allow the potatoes to cool and release their steam for a few minutes. Allow to cool to room temperature before adding to a large bowl.
To the large bowl with the potatoes: mix in the milk, heavy cream, sour cream, minced garlic, dried thyme, salt and pepper to taste (I add about 1 and 1/4 teaspoon salt and 3/4 teaspoon pepper; add to preference), TABASCO Sauce, and freshly grated sharp cheddar cheese.
Stir to combine and pour into a 9 x 13 inch metal baking dish. Cover with foil
Bake for 50-60 minutes, covered. Meanwhile, crush the cornflake topping and mix with the melted butter.
Remove the potatoes from the oven. Remove the foil, stir the mixture, and sprinkle the cornflake topping. Finish baking for 15-20 minutes or until potatoes are tender and topping is lightly browned.
Enjoy warm!
You will need:
Original Red Sauce
Our most versatile sauce. Enliven the flavor of any meal.