Five-Alarm Pepper Slaw
Nutritional information per serving: 120 Calories, 1 g protein, 7 g carbohydrate, 10 g fat, 0 mg cholesterol, 140 mg sodium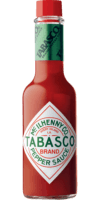 Original Red Sauce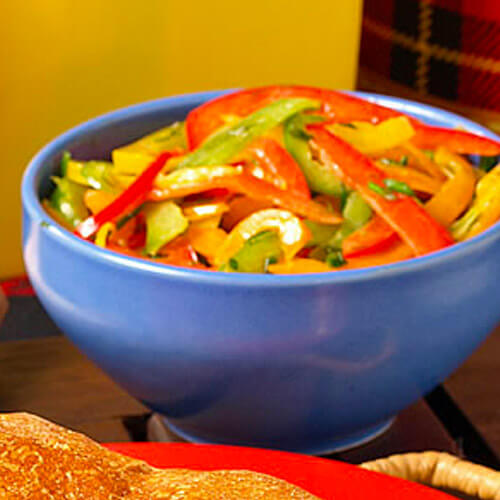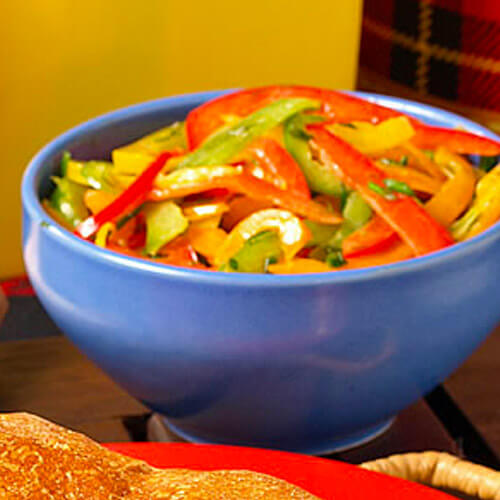 Ingredients
1 teaspoon
TABASCO® brand Original Red Sauce
2 tablespoons fresh-squeezed lemon juice
1 tablespoon Dijon mustard
1/4 teaspoon salt
1/4 cup extra-virgin olive oil
1 green bell pepper, cored and cut into julienne strips
1 red bell pepper, cored and cut into julienne strips
1 yellow bell pepper, cored and cut into julienne strips
1 orange bell pepper, cored and cut into julienne strips
2 tablespoons snipped chives
2 tablespoons snipped dill
Preparation
Combine lemon juice, mustard, TABASCO® Sauce and salt in large bowl. Gradually whisk in olive oil until well blended.
Add peppers to bowl with TABASCO® mixture; toss to mix well; stir in chives and dill.
Cover and refrigerate at least 20 minutes to blend flavors.
You will need:
Original Red Sauce
Our most versatile sauce. Enliven the flavor of any meal.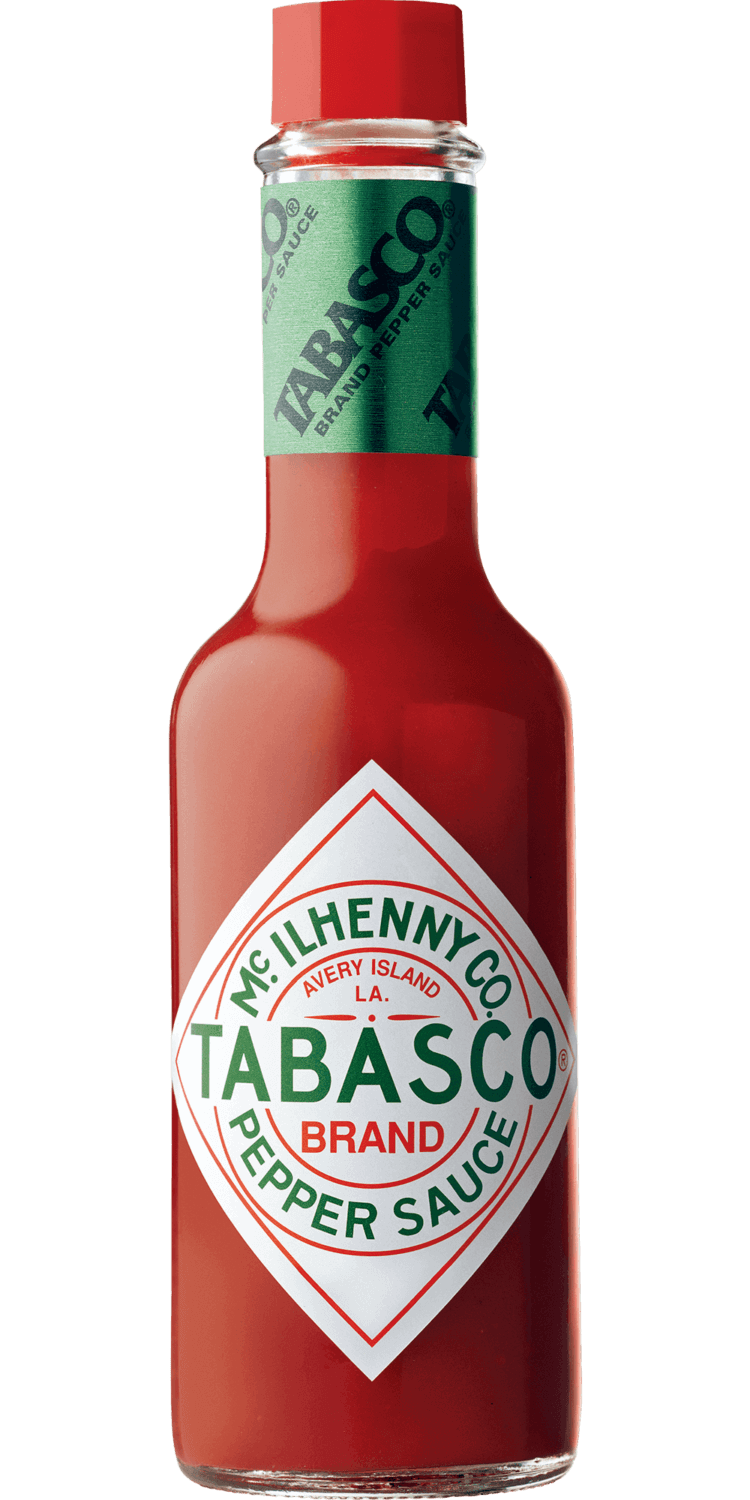 Close Email Overlay
Want to be the first to know about new products?
We want to stay in touch! We'll send you the occasional email, but only with the important stuff.