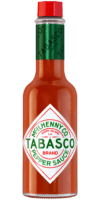 Original Red Sauce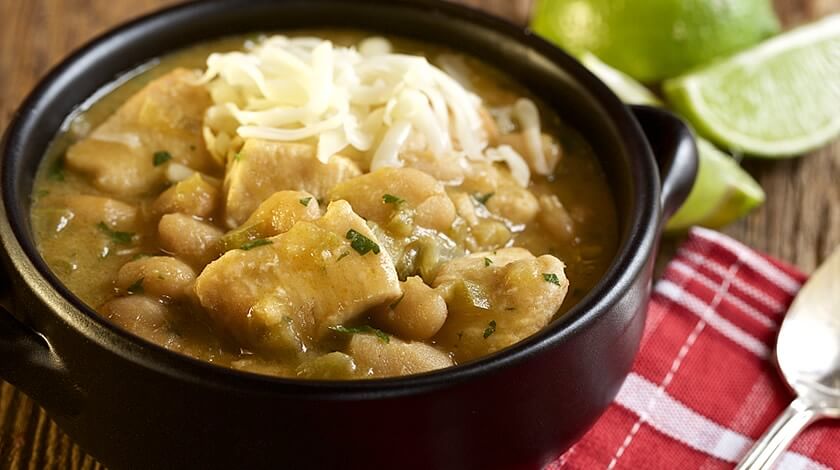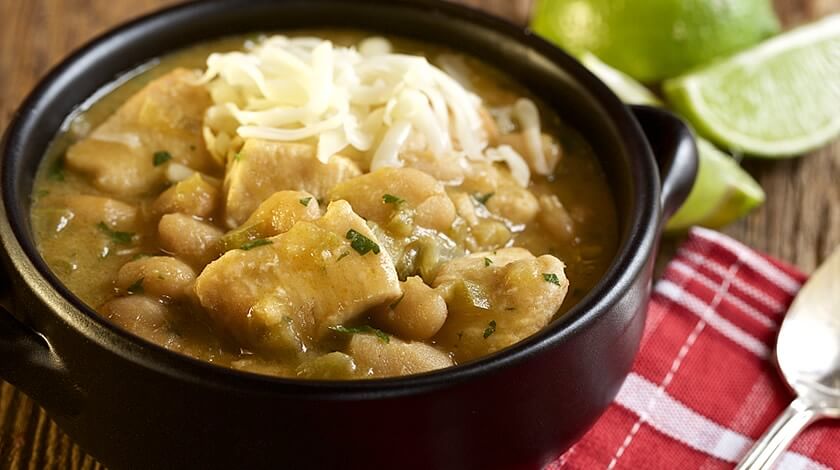 Ingredients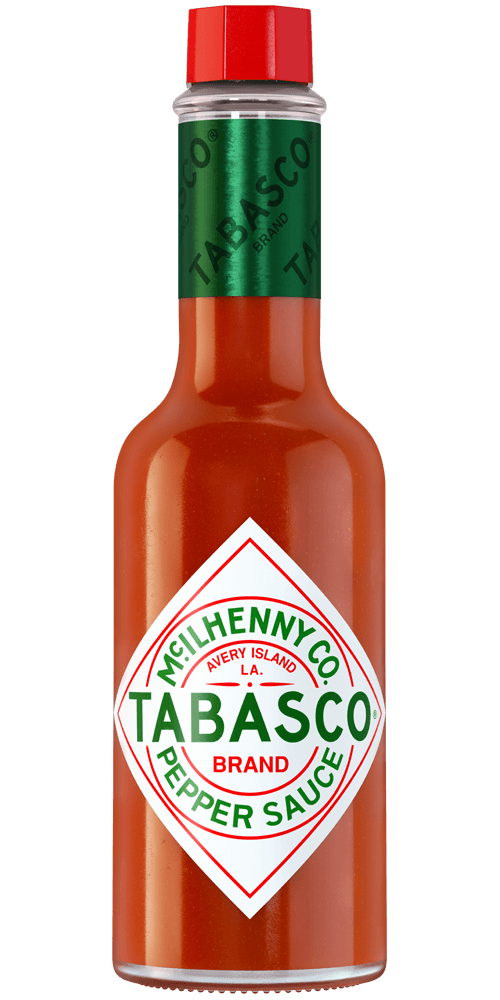 1 tablespoon
TABASCO® brand Original Red Sauce
1 pound boneless, skinless chicken breasts
2 tablespoons all-purpose flour
2 teaspoons ground cumin, divided
2 tablespoons vegetable oil
2 celery stalks, diced
1 green bell pepper, diced
1 can (16-ounces) cannellini beans, drained
1 cup chicken broth
1 can (4-ounces) chopped green chilies, drained
1/4 cup lime juice
1 teaspoon salt
2 tablespoons chopped fresh parsley
1/4 cup shredded Monterey Jack cheese, optional
Preparation
Cut chicken breasts into 1/2-inch cubes. In shallow bowl, combine flour and 1 teaspoon cumin; toss chicken in flour mixture. Heat vegetable oil in 4-quart saucepan over medium-high heat. Add chicken; cook until well browned on all sides, stirring frequently. Remove chicken to bowl.
In drippings remaining in saucepan, cook celery and green pepper over medium heat until tender crisp, about 5 minutes. Stir in beans, chicken broth, green chilies, lime juice, TABASCO® Sauce, salt, remaining 1 teaspoon of cumin and browned chicken. Heat to boiling over high heat. Reduce heat to low; cover and simmer 10 to 15 minutes, stirring occasionally. Stir in parsley.
Serve with shredded Monterey Jack cheese, if desired.
You will need:
Original Red Sauce
Our most versatile sauce. Enliven the flavor of any meal.