Farmers' Market Salad with Chipotle Vinaigrette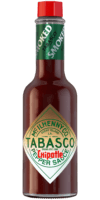 Chipotle Sauce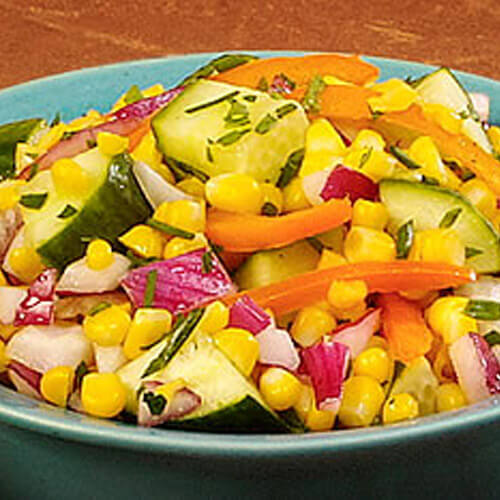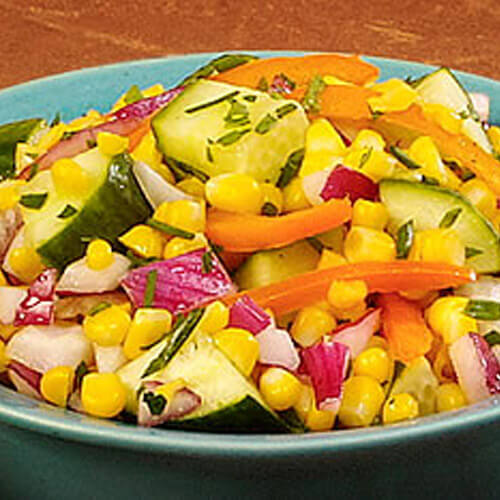 Ingredients
2 ears fresh corn
1 cup green beans, each cut in half
1 cup wax beans, each cut in half
1 orange or red bell pepper, cut into slivers
1 cucumber, coarsely chopped
1 small red onion, diced
Arugula leaves, optional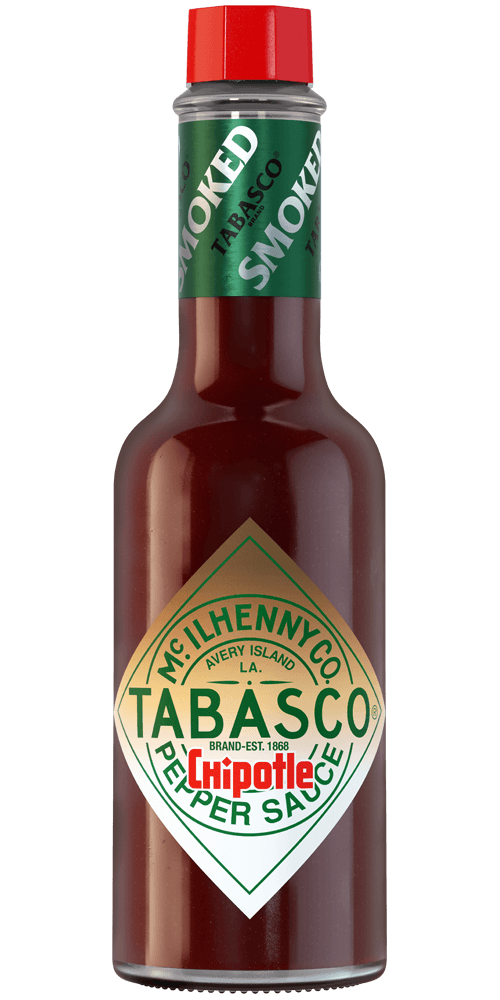 2 teaspoons
TABASCO® brand Chipotle Pepper Sauce
1/4 cup cider vinegar
1 tablespoon fresh snipped chives
1 teaspoon Dijon mustard
1/2 cup olive oil
Preparation
Cut corn kernels from cob. With enough water to cover, heat corn kernels, green beans and wax beans in medium saucepan over high heat until boiling. Reduce heat to low; cover and simmer 5 minutes, or until vegetables are tender-crisp. Drain and rinse in cold water.
Prepare vinaigrette. Combine cider vinegar, chives, TABASCO® Chipotle Sauce, and mustard in large bowl; whisk in olive oil until blended.
Stir cooked vegetables, bell pepper, cucumber and red onion into vinaigrette. Toss to mix well.
Line large platter with arugula leaves, if desired, and spoon salad onto leaves.
You will need:
Chipotle Sauce
A smoky, flavorful sauce. Pairs well with any BBQ dish.