Ensalada de Frutas de la Calle
Created by Chef Roberto Santibañez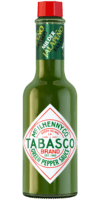 Green Jalapeño Sauce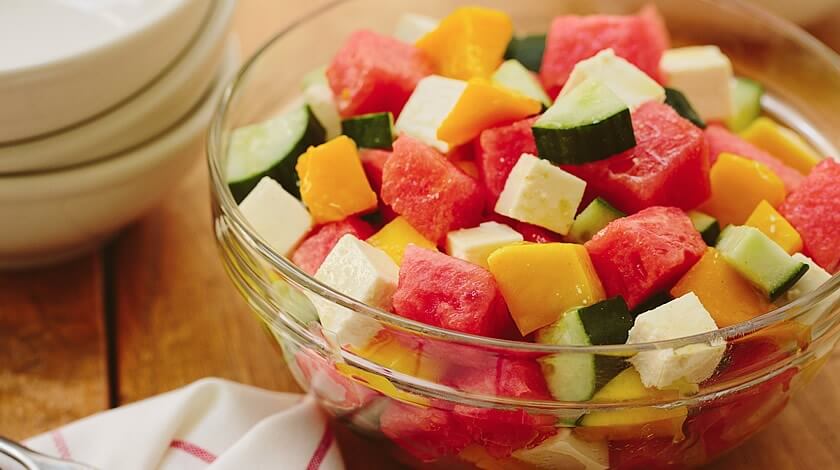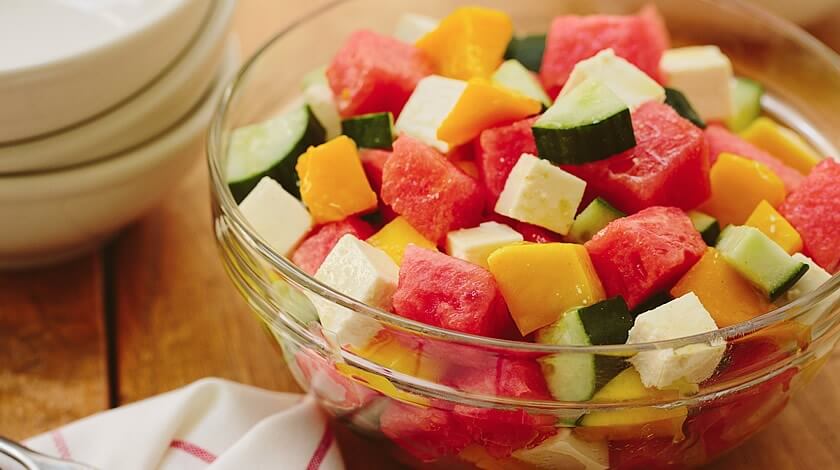 Ingredients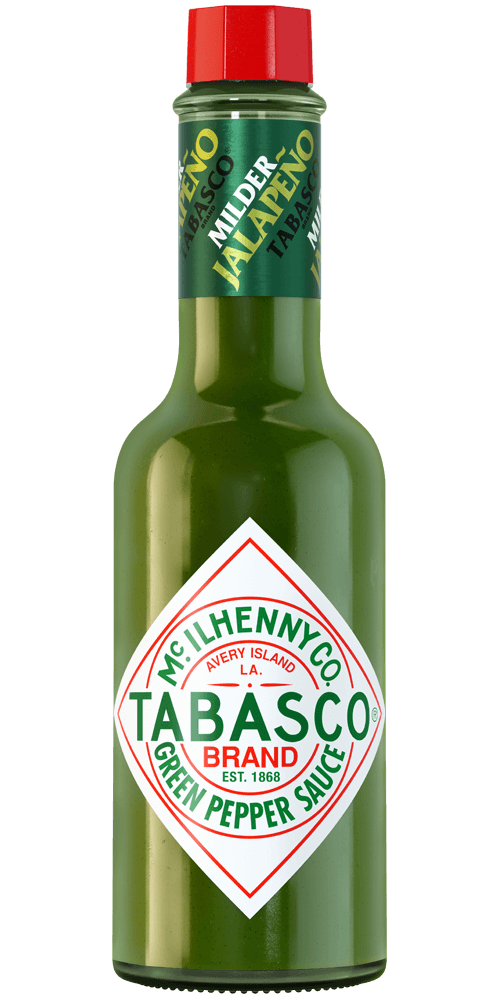 2 tablespoons
TABASCO® brand Green Jalapeño Pepper Sauce
6 cups watermelon, diced into 1-inch cubes
2 large mangos, peeled and diced into 3/4-inch cubes
1 large Greenhouse English cucumber, peeled and cut into 1-inch cubes
1 tablespoon lime juice
2 teaspoons honey
2 1/2 teaspoons kosher salt
8 ounces queso fresco, diced into 3/4-inch pieces
1 tablespoon olive oil
Preparation
Place cut watermelon, mango and cucumber in separate, covered bowls; refrigerate for at least 2 hours before serving.
In a large bowl, toss watermelon, mango and cucumber with lime juice, TABASCO® Green Sauce and honey; chill in refrigerator for 15 minutes, tossing every few minutes. Remove and toss with salt.
Place fruit salad in a bowl, top with queso fresco and drizzle with olive oil.
You will need:
Green Jalapeño Sauce
Mild jalapeño flavor. Pairs well with dips and Mexican cuisine.