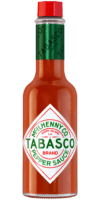 Original Red Sauce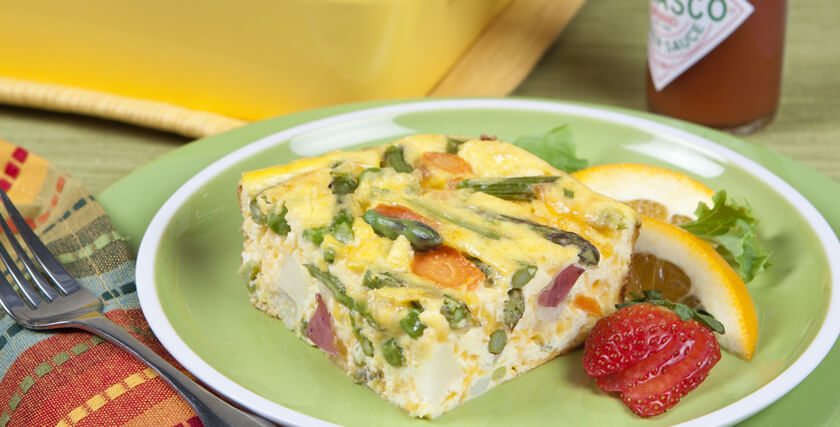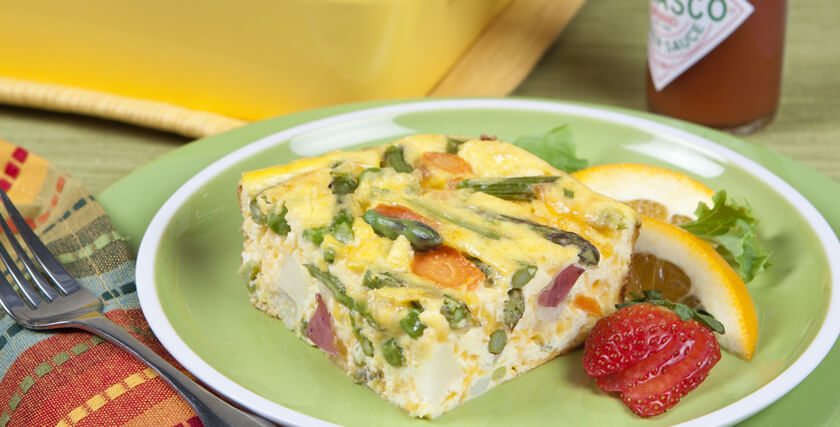 Ingredients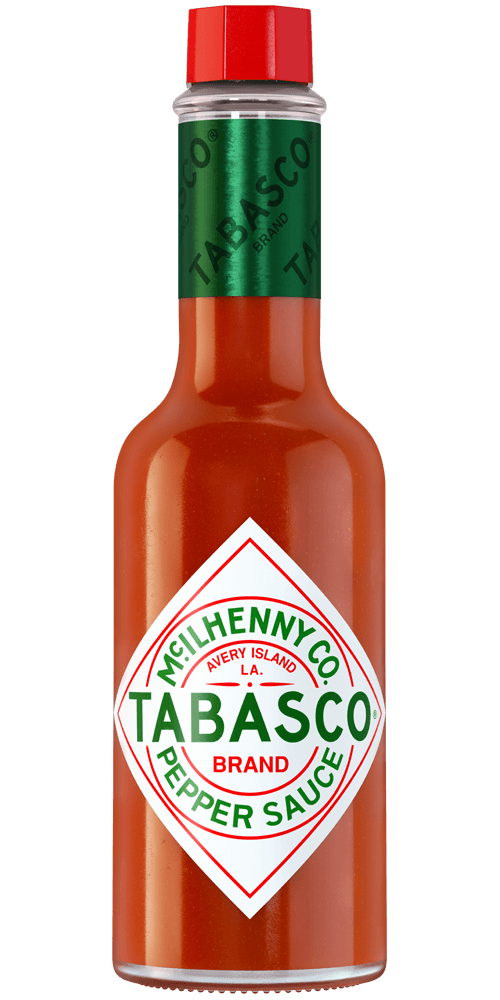 1 tablespoon
TABASCO® brand Original Red Sauce
1 cup small red potatoes, cut into 1/2-inch pieces
1 small bunch asparagus, trimmed, cut into 1-inch pieces
1 cup carrots, sliced
1/2 cup frozen peas, thawed
2 scallions, sliced
6 large eggs
1 cup light cream
1 cup shredded Cheddar cheese
1 teaspoon salt
Preparation
Preheat oven to 350° F.
Grease 9-inch by 9-inch baking dish or a 1 1/2-quart casserole.
Cook potatoes and carrots in medium saucepan of boiling, salted water about 5 minutes or until just tender; remove to bowl with slotted spoon. Repeat with asparagus; cook 2 minutes or until just tender. Drain vegetables well.
Beat eggs, cream, Cheddar cheese, peas, scallions, TABASCO® Sauce and salt in large bowl; add cooked vegetables; mix well. Pour mixture into prepared baking dish. Bake 40 minutes or until mixture is puffed and eggs are set.
You will need:
Original Red Sauce
Our most versatile sauce. Enliven the flavor of any meal.