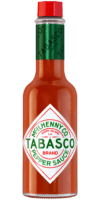 Original Red Sauce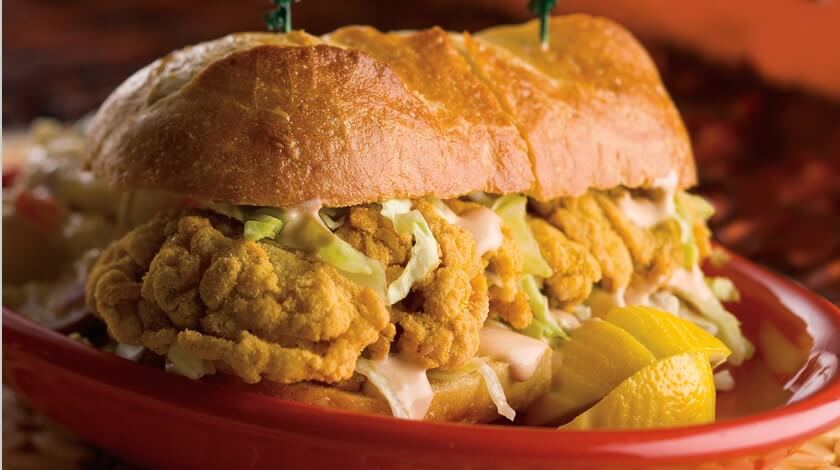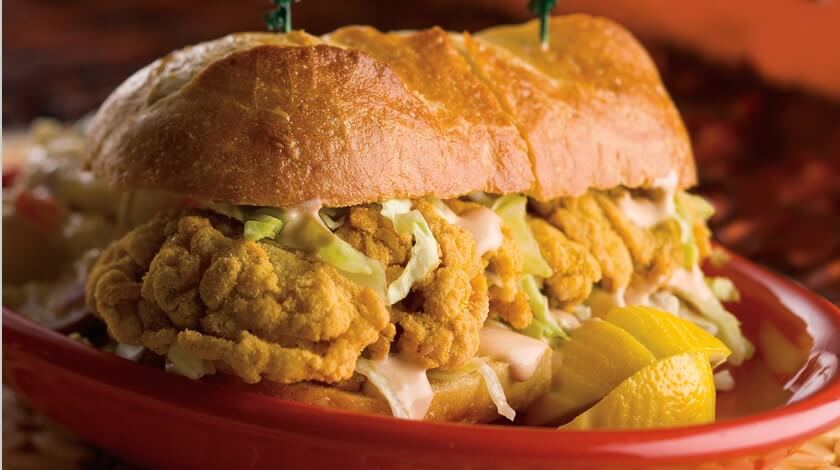 Ingredients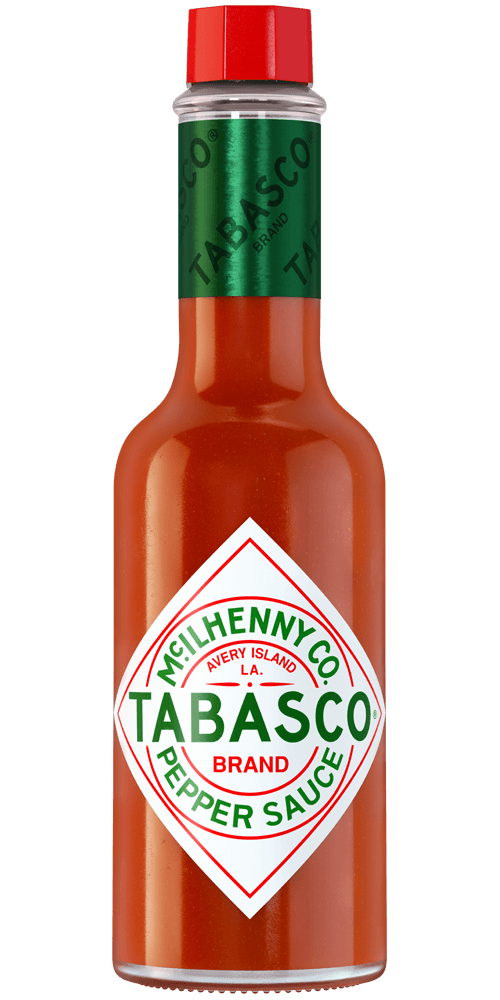 2 1/2 teaspoons
TABASCO® brand Original Red Sauce
, divided
1 cup mayonnaise
1 clove garlic, pressed
1 loaf French bread, cut into 4 (6-inch) pieces, or 4 (6-inch) hero rolls
Oil for deep-frying
1 egg, lightly beaten
1/4 cup milk
3/4 cup cornmeal
3/4 cup all-purpose flour
Salt
1 pound medium shrimp, peeled, or 3 dozen shucked oysters
2 cups shredded lettuce
1 ripe tomato, thinly sliced
Preparation
Combine mayonnaise, garlic, and 1 1/2 teaspoons of the TABASCO® Sauce in a small bowl. Split French bread or rolls in half; scoop out some of the soft insides and discard. Spread inside of bread halves with mayonnaise mixture.
Heat 3 inches of oil in a deep-fryer to 375°F. Meanwhile, combine egg and milk in a small bowl. Combine cornmeal, flour, and 1/2 teaspoon salt in a shallow pan. Sprinkle shrimp with salt to taste and the remaining 1 teaspoon TABASCO® Sauce; toss well.
Dip shrimp in egg mixture, then coat with cornmeal mixture. Shake off excess coating and fry in hot oil until golden brown, about 3 minutes. Drain on paper towels.
Fill bottom halves of bread with hot shrimp and top with lettuce, tomato, and top of bread. Serve immediately.
You will need:
Original Red Sauce
Our most versatile sauce. Enliven the flavor of any meal.