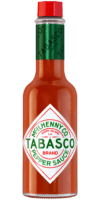 Original Red Sauce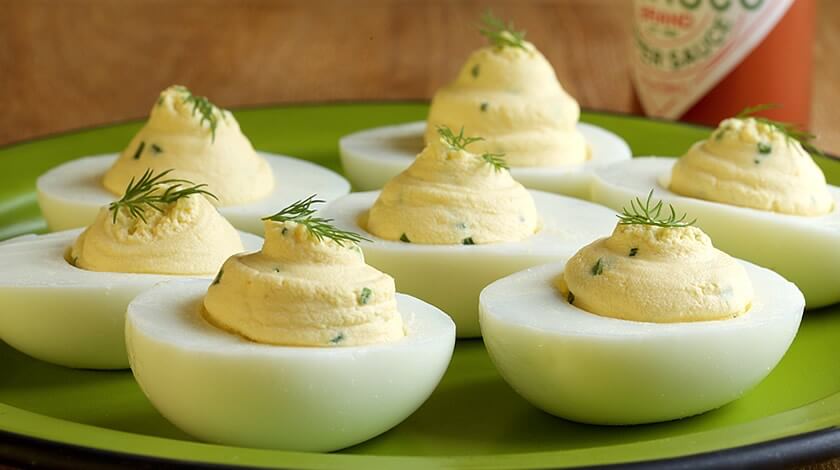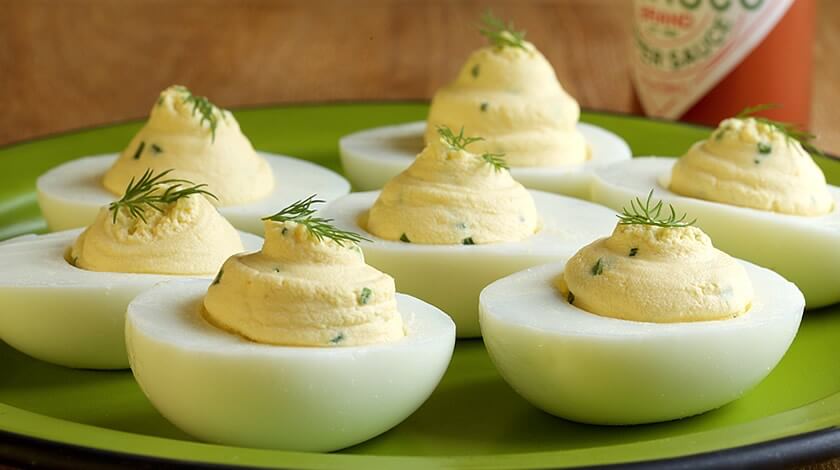 Ingredients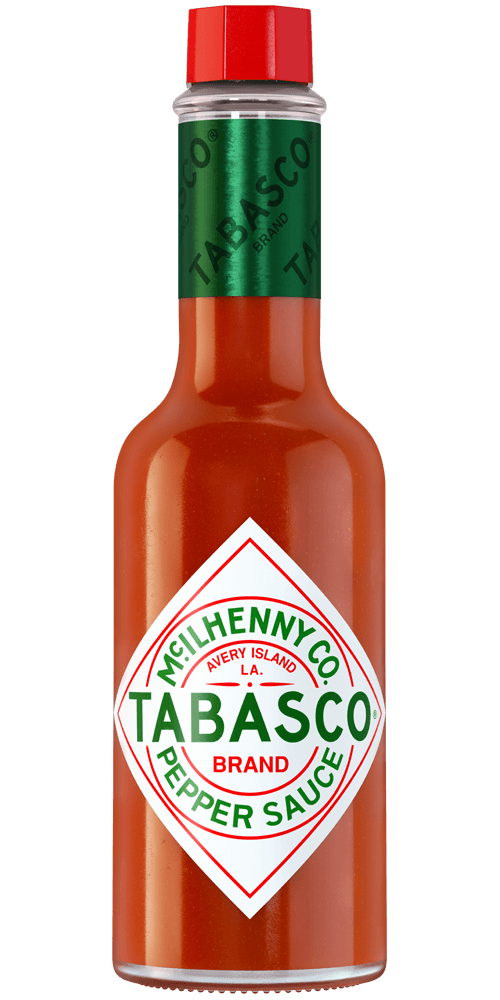 1 teaspoon
TABASCO® brand Original Red Sauce
12 hard-boiled eggs, peeled and cut in half lengthwise
1/4 cup nonfat yogurt
2 tablespoons mayonnaise
2 teaspoons Dijon mustard
1 tablespoon fresh lemon juice
1/2 cup finely chopped fresh herbs, such as parsley, basil, dill, chives
Salt to taste
Preparation
Remove egg yolks and place in bowl of food processor with yogurt, mayonnaise, mustard, lemon juice and TABASCO® Sauce; process until smooth. Stir in herbs and salt to taste.
Transfer mixture to gallon-size plastic bag and work it into one corner of bag. Hold bag tightly above mixture; twist until mixture is firmly positioned. Using scissors, snip off tip of bag. Twist bag to press yolk mixture into egg white halves until they are filled.
Refrigerate eggs until ready to serve. If desired, garnish with sprigs of dill or chopped chives.
You will need:
Original Red Sauce
Our most versatile sauce. Enliven the flavor of any meal.