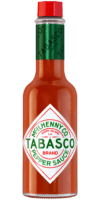 Original Red Sauce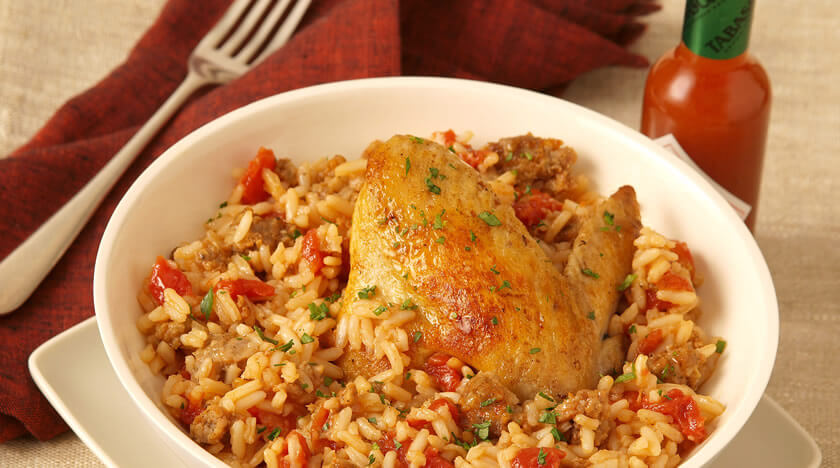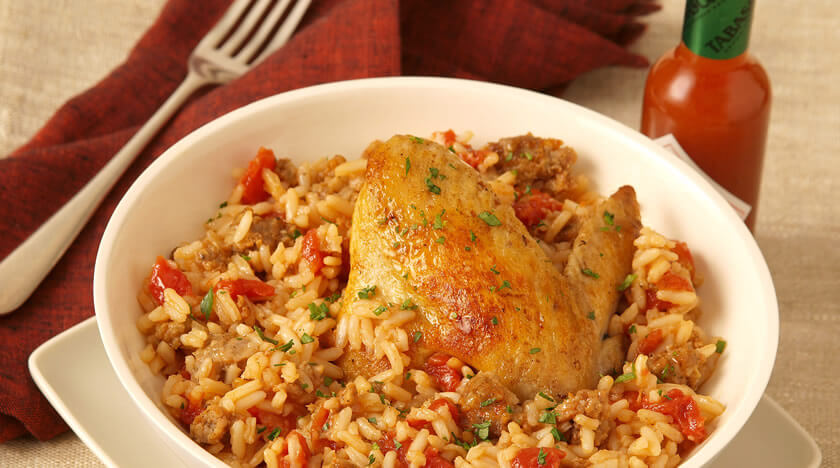 Ingredients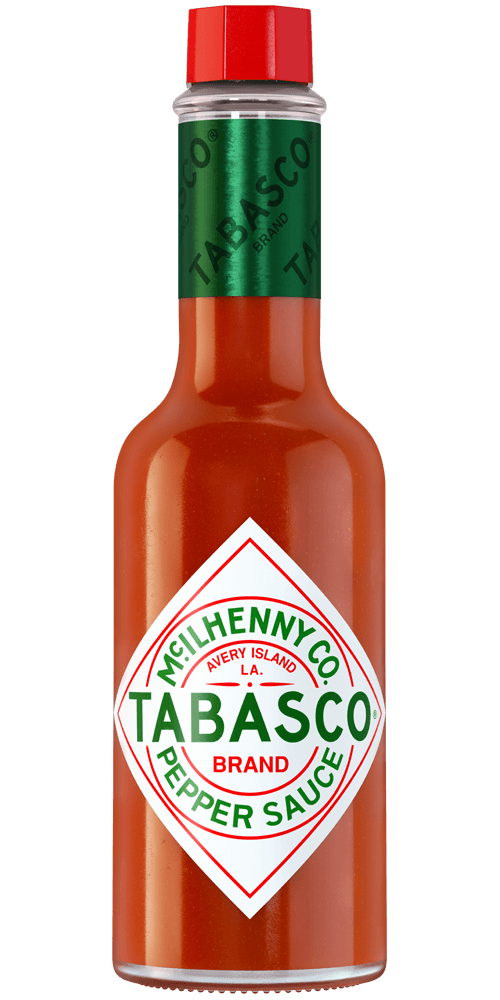 2 teaspoons
TABASCO® brand Original Red Sauce
2 tablespoons vegetable oil
1 pound fresh, pure pork sausage, removed from the casing
1 fryer chicken (3 1/2 to 4 pounds), cut into serving pieces
1 teaspoon salt
1 1/4 cups long-grain rice
1 1/2 cups canned diced tomatoes
2 cups beef broth
1/4 cup vegetable oil
1 head garlic (about 10 garlic cloves), skinned and thinly sliced
Preparation
Heat 1 tablespoon of the oil in a large, heavy pot or Dutch oven over medium-high heat. Add the sausage and cook, stirring to break the meat up, until all pink has disappeared, 5 to 6 minutes. Transfer the sausage to a plate lined with paper towels to drain.
Season the chicken pieces with the salt. Add the remaining tablespoon of oil to the pot. Add the chicken and brown evenly on all sides. Remove the pan from the heat and carefully drain off any excess oil that has accumulated in the pot.
Add the sausage, rice, tomatoes, broth and TABASCO® Sauce. (If using the garlic-flavored oil, add here.) Bring to a boil, then reduce the heat to medium-low, cover the pot and simmer until the rice is tender and most of the liquid has been absorbed, about 25 minutes.
Remove from the heat and let stand, covered, for 10 minutes.
Serve warm from the pot.
For the garlic oil: Heat the vegetable oil in a small skillet over medium heat. Add the garlic and cook, stirring occasionally, until the garlic is very brown. Strain and use according to taste.
You will need:
Original Red Sauce
Our most versatile sauce. Enliven the flavor of any meal.