Corn, Beefsteak Tomato and Red Onion Salad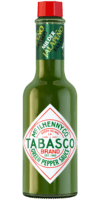 Green Jalapeño Sauce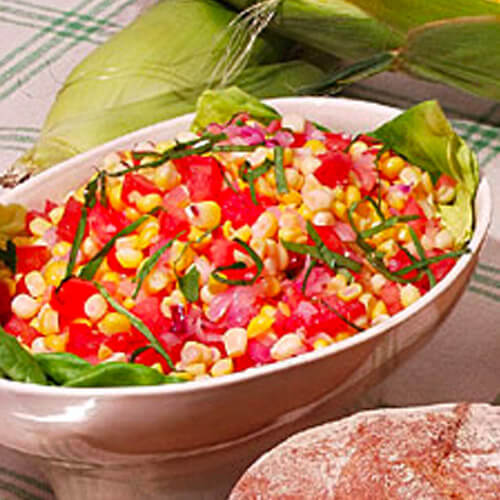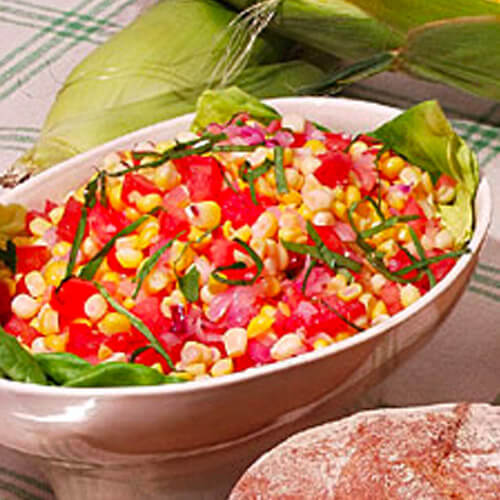 Ingredients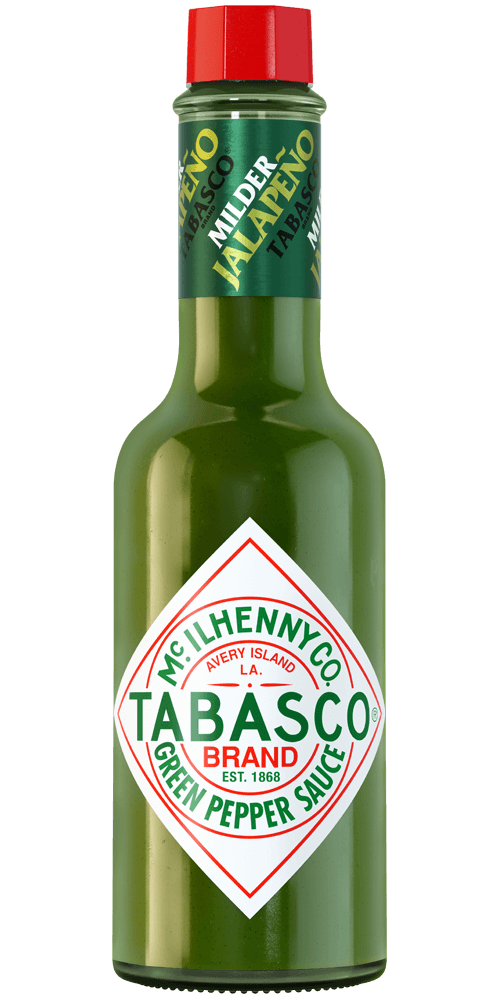 2 tablespoons
TABASCO® brand Green Jalapeño Pepper Sauce
6 ears fresh corn, husked
5 tablespoons olive oil, divided
1 tablespoon finely chopped garlic
1 cup chopped red onion
1/2 cup packed fresh basil, thinly sliced, divided
2 beefsteak tomatoes (about 2 pounds), seeded and chopped
3 tablespoons cider vinegar
Preparation
Using large knife, cut corn kernels from cob. Heat 2 tablespoons olive oil in large heavy skillet over medium-high heat. Add garlic. Sauté 1 minute. Add corn and sauté until just cooked through, about 5 minutes. Remove from heat; add red onion and half the basil.
Transfer corn mixture to a large bowl. Cool slightly, stirring occasionally. Stir in tomatoes, vinegar, remaining 3 tablespoons olive oil, TABASCO® Green Sauce and remaining basil. Season with salt. Cover. Chill 3 hours.
Note: Six ears of corn yield about 3 cups corn kernels.
You will need:
Green Jalapeño Sauce
Mild jalapeño flavor. Pairs well with dips and Mexican cuisine.