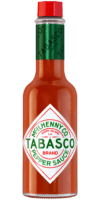 Original Red Sauce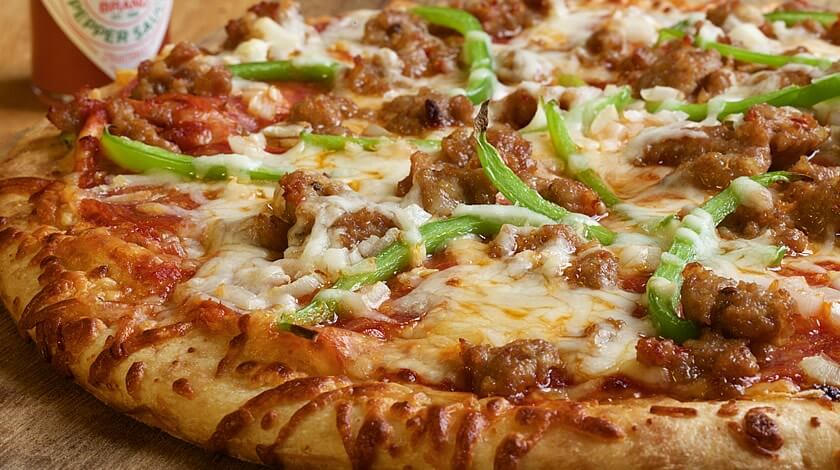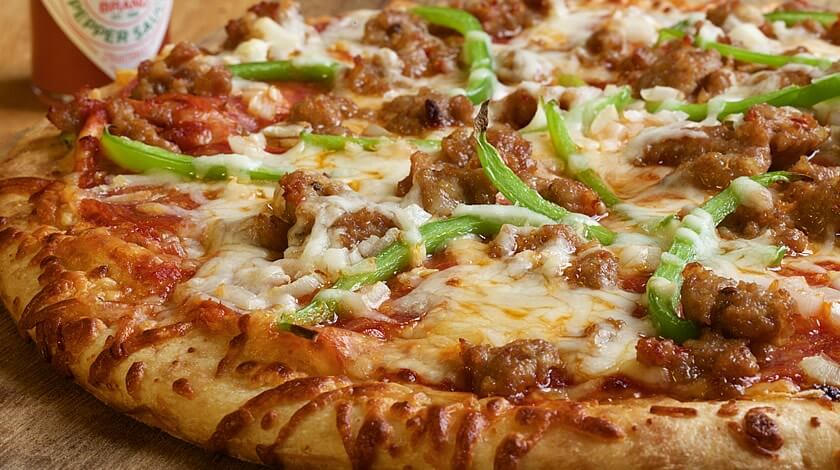 Ingredients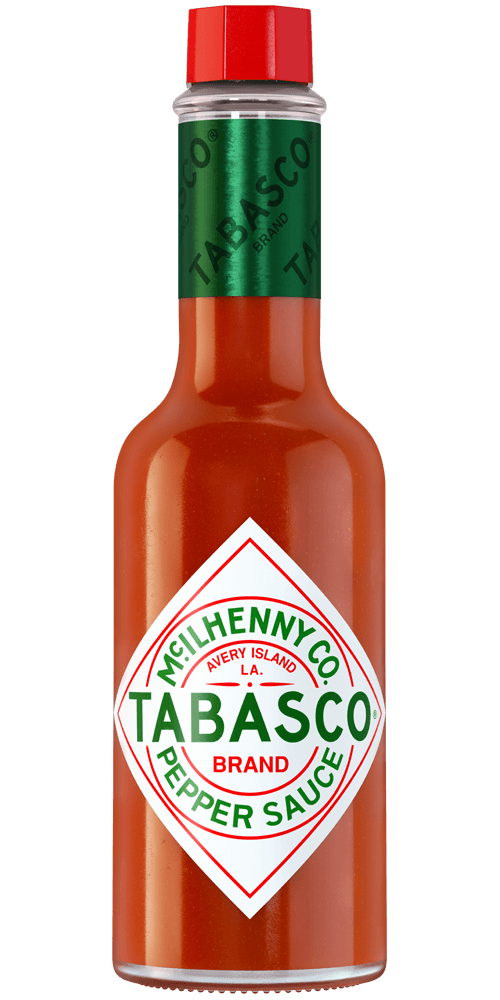 3 tablespoons
TABASCO® brand Original Red Sauce
1 (12-inch) ready-to-eat pizza crust
3/4 cup plus 1 tablespoon prepared pizza sauce
1 1/2 cups shredded mozzarella cheese
25 thin slices pepperoni
1/2 cup cooked and crumbled sausage
1/3 cup green pepper strips
1/3 cup diced onion
Preparation
Combine TABASCO® Sauce and pizza sauce in a small bowl and mix well; set aside. Place pizza crust on a greased pizza screen or pan.
Spread pizza sauce over crust, leaving a 1" border around the edge. Sprinkle cheese over sauce and top with pepperoni, sausage, green pepper, and onion. Bake according to pizza package instructions or until cheese is melted and crust is crisp.
You will need:
Original Red Sauce
Our most versatile sauce. Enliven the flavor of any meal.