Classic Pot Beans with Chorizo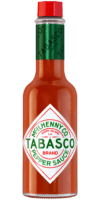 Original Red Sauce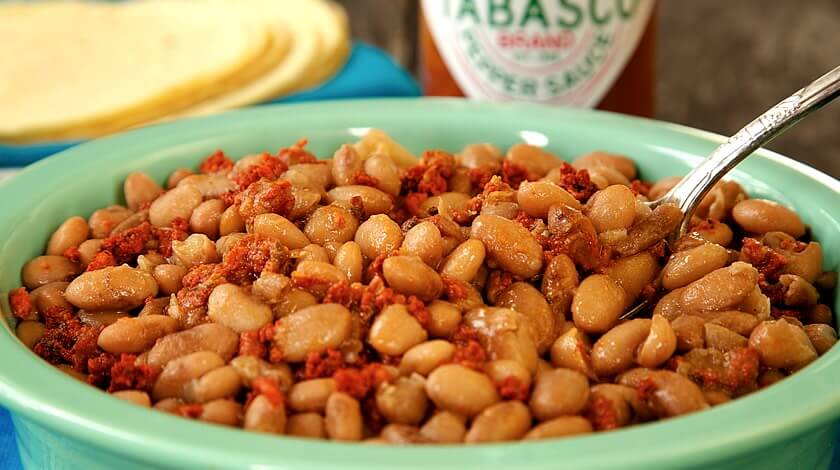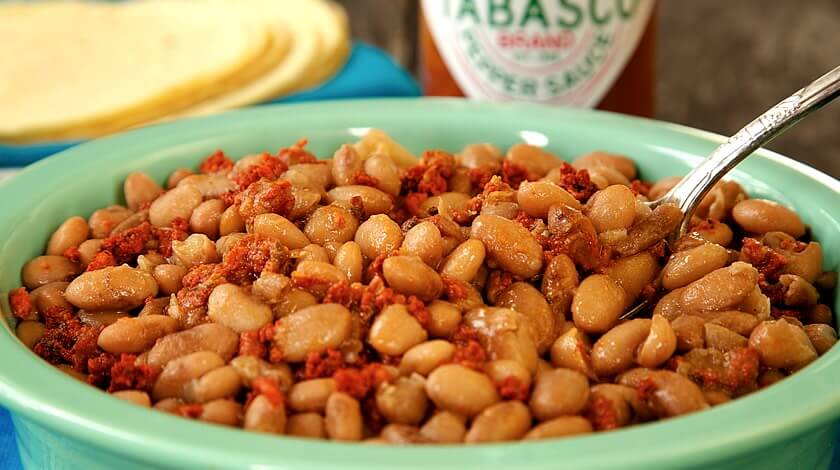 Ingredients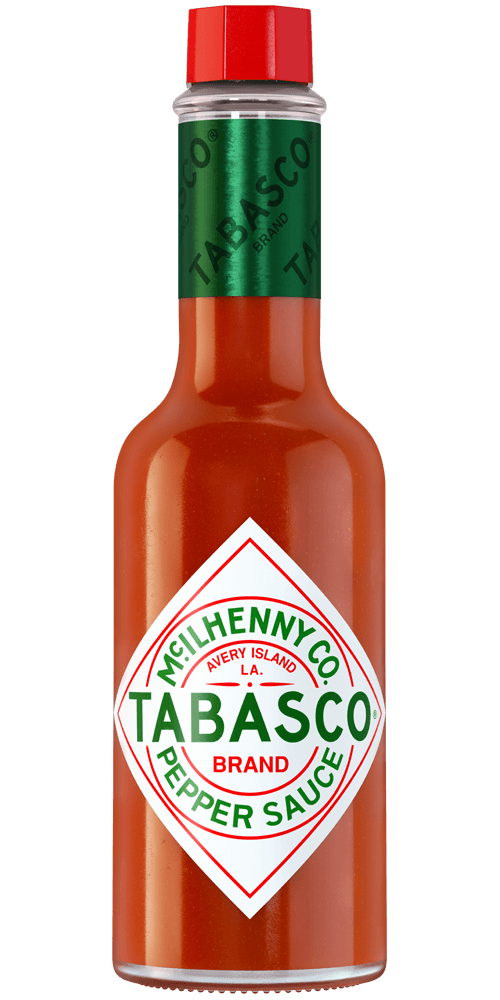 1 tablespoon
TABASCO® brand Original Red Sauce
1 pound dried beans (pinto, pink or black)
14 cups cold water, divided
2 cloves garlic, peeled
1 medium white onion, roughly sliced
2 tablespoons vegetable oil
1 sprig epazote (2 for black beans)
2 teaspoons salt
1/4 pound chorizo, chopped
Preparation
Place beans in a large bowl. Cover with water, about 6 cups, and soak overnight. Drain.
Empty beans into a large pot and cover with remaining 8 cups of water. Add garlic, onion, oil and TABASCO® Sauce. Bring to a boil, then lower to medium heat and simmer, partially covered, until soft, about 1 1/2 hours (2 hours for black beans). Add epazote and salt. Continue cooking until broth thickens and looks creamy, about 30 minutes.
Fry chorizo in a small skillet until well done. Stir into finished beans.
This bean dish is a great accompaniment to a hearty Mexican breakfast and most any meat or vegetable dish.
You will need:
Original Red Sauce
Our most versatile sauce. Enliven the flavor of any meal.