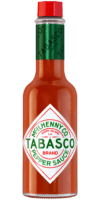 Original Red Sauce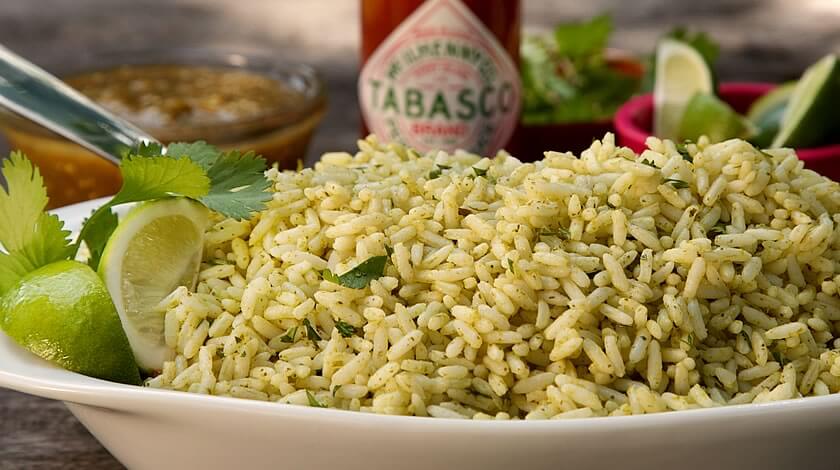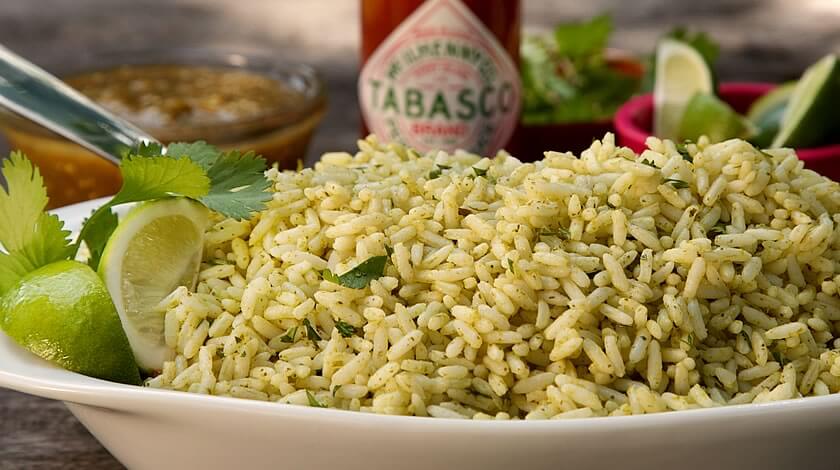 Ingredients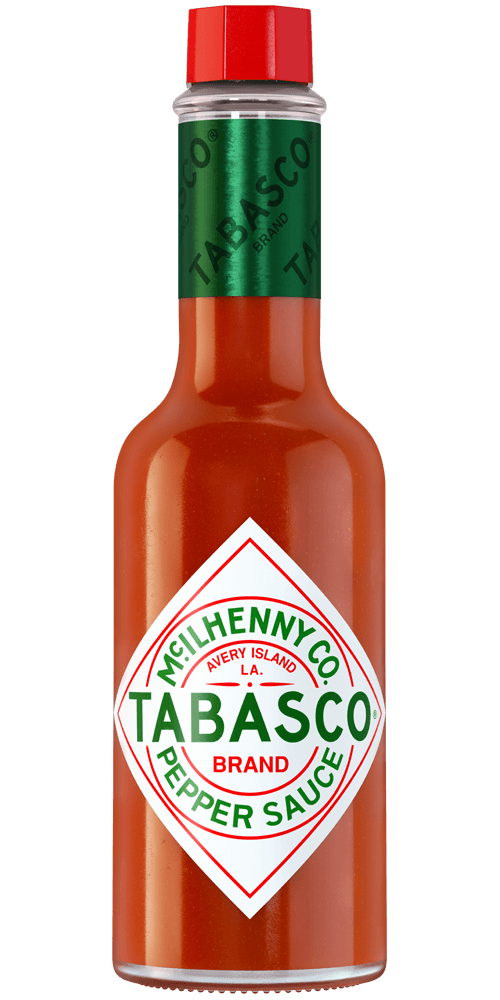 1 1/2 teaspoon
TABASCO® brand Original Red Sauce
2 cups long grain white rice
3 cups water
2 teaspoons salt
3/4 cup cilantro with stems
3 tablespoons olive oil
2 cloves garlic, peeled
1/4 cup freshly squeezed lime juice
Preparation
Rinse rice well in cold water. Drain.
Place 3 cups water in a large saucepan and bring to a boil. Add rice and salt. Cover. Reduce to low heat and cook for 20 minutes or until done.
Place all other ingredients in a blender and puree. Stir into cooked rice.
Drizzle rice with Chipotle Tomatillo Salsa and serve it alongside a bowl of Chipotle Pinto Beans as a side dish for Grilled Skirt Steak & Chipotle Onions, Chipotle Brined Chicken Tinga, or most any savory food.
You will need:
Original Red Sauce
Our most versatile sauce. Enliven the flavor of any meal.