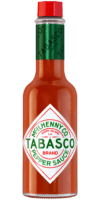 Original Red Sauce
Servings:
Makes about 2 1/2 dozen cookies.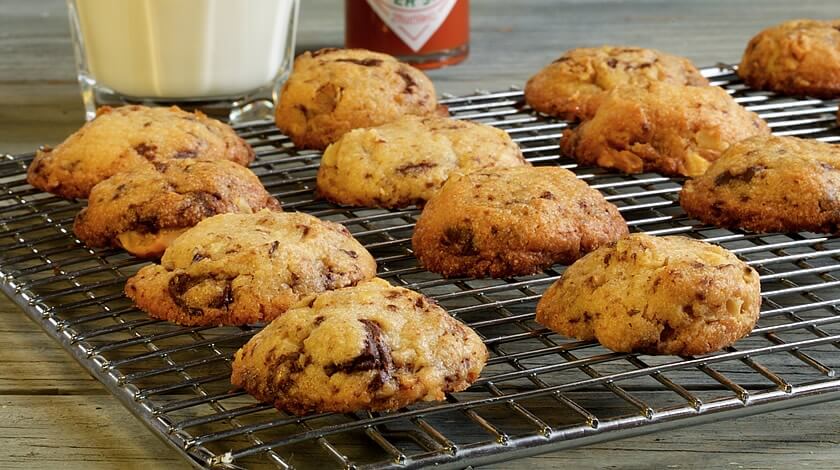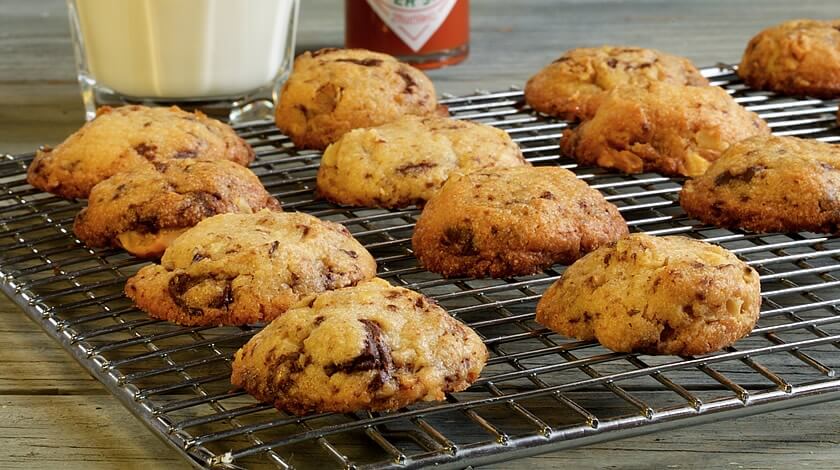 Ingredients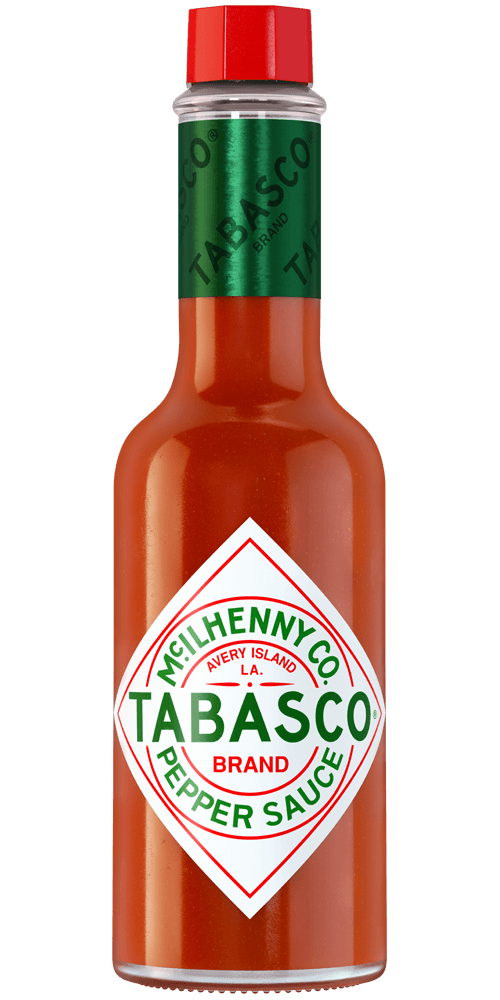 1 1/2 teaspoons
TABASCO® brand Original Red Sauce
2/3 cup butter or margarine, at room temperature
2/3 cup sugar
1/2 cup packed brown sugar
1 egg
1 teaspoon vanilla extract
1 3/4 cups flour
1 cup chocolate chunks
1/2 cup coarsely chopped walnuts
Preparation
Preheat oven to 350°F.
With electric mixer at medium speed, beat butter, sugar, brown sugar, egg, TABASCO® Sauce and vanilla in large bowl until light and fluffy. Reduce speed to low; add flour. Beat until blended. Stir in chocolate chunks and walnuts.
Drop tablespoonfuls of dough 2 inches apart onto greased cookie sheets. Bake about 15 minutes or until cookies are lightly browned. Cool on cookie sheets 5 minutes on wire racks. Remove cookies from cookie sheets to wire racks to cool completely.
You will need:
Original Red Sauce
Our most versatile sauce. Enliven the flavor of any meal.