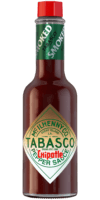 Chipotle Sauce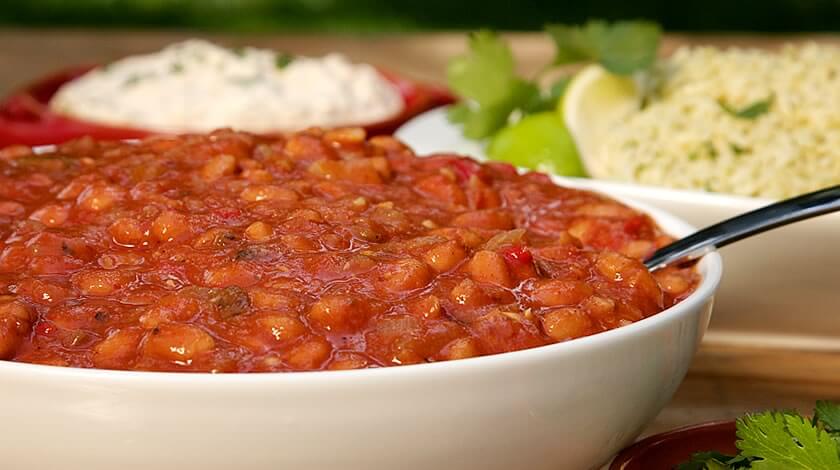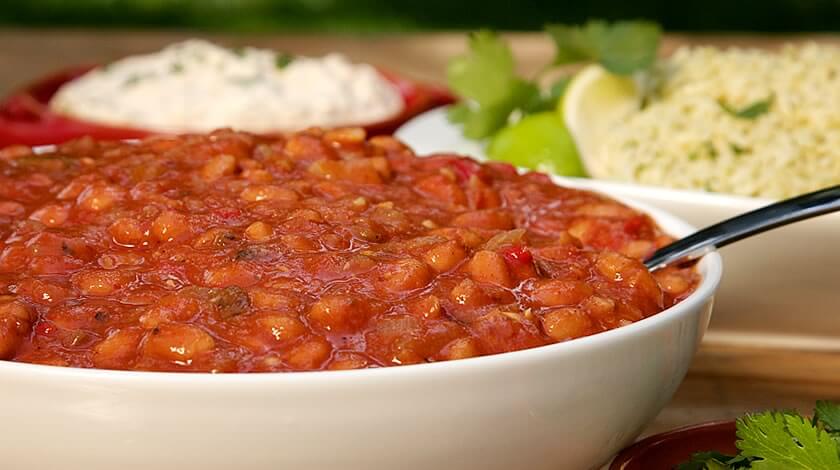 Ingredients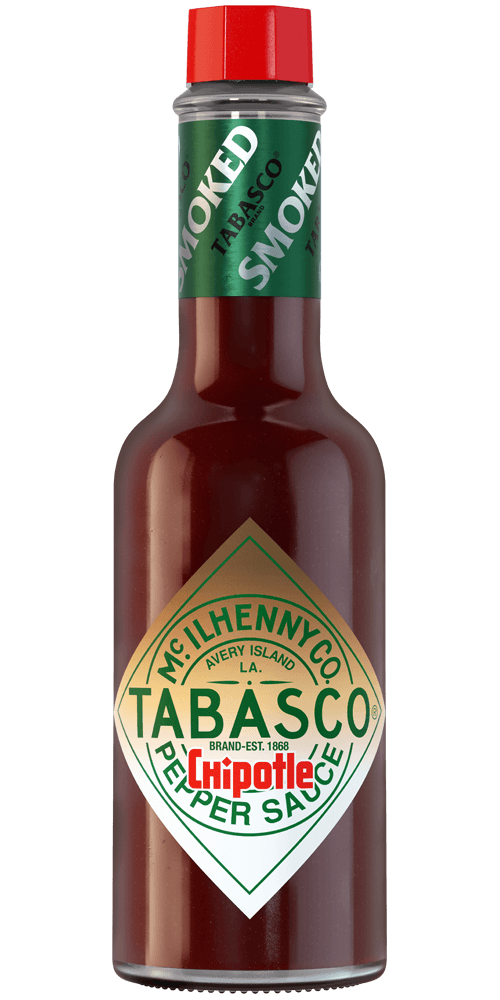 2 tablespoons
TABASCO® brand Chipotle Pepper Sauce
2 cups dried pinto beans
6 cups water
2 bay leaves
2 tablespoons soy sauce
1 tablespoon paprika
1/2 teaspoon dried Mexican oregano
1 small poblano pepper
1 medium red bell pepper
1 1/2 cup canned crushed tomatoes
1 1/2 cup diced white onion
1/2 teaspoon minced garlic
1 tablespoon brown sugar
1 teaspoon salt
1 teaspoon black pepper
2 tablespoons chopped cilantro
Preparation
Place beans in a stockpot with 6 cups water. Stir in bay leaves, soy sauce, paprika and oregano. Bring to a simmer over medium heat. Remove from heat and let sit overnight.
Blacken poblano and red bell pepper over a high gas flame or under a broiler. Remove skin, core and seeds. Chop. Stir into beans along with tomatoes, onion, garlic, TABASCO® Chipotle Sauce, brown sugar, salt and pepper. Cook for 2-3 hours or until done over medium heat; alternatively, cook for 6-8 hours on low heat in a slow cooker. The beans should be soft and creamy. Stir in cilantro.
Top with a dollop of Chipotle Cream & Mexican Cheese. Serve alongside Cilantro Lime Rice as a side dish for Grilled Skirt Steak & Chipotle Onions or Chipotle Brined Chicken Tinga.
You will need:
Chipotle Sauce
A smoky, flavorful sauce. Pairs well with any BBQ dish.