Chipotle-Lime Grilled Corn on the Cob with Queso Fresco
Nutritional information per serving: 110 Calories, 2 g protein, 8 g carbohydrate, 8 g fat, 25 mg cholesterol, 322 mg sodium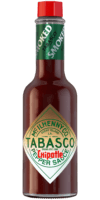 Chipotle Sauce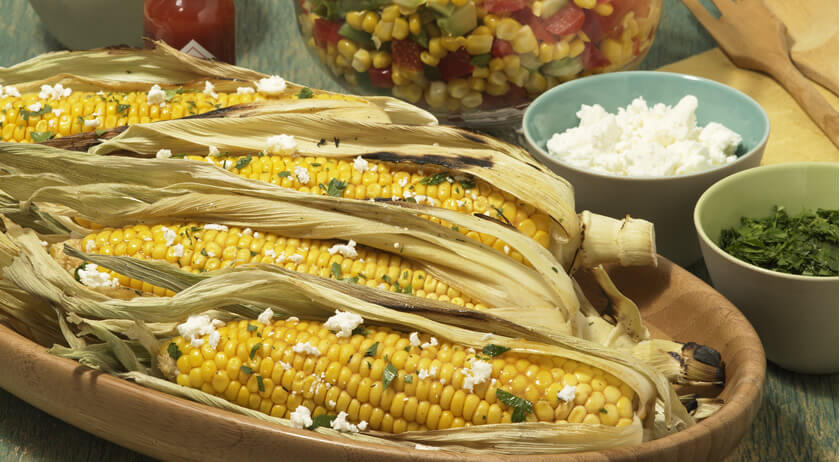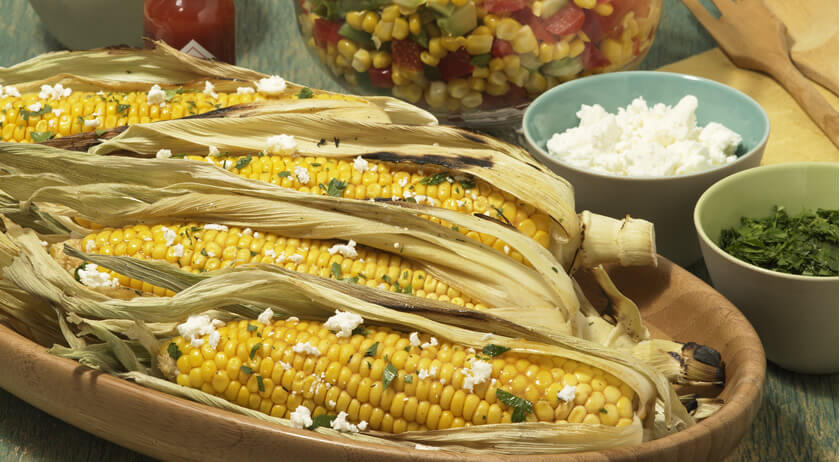 Ingredients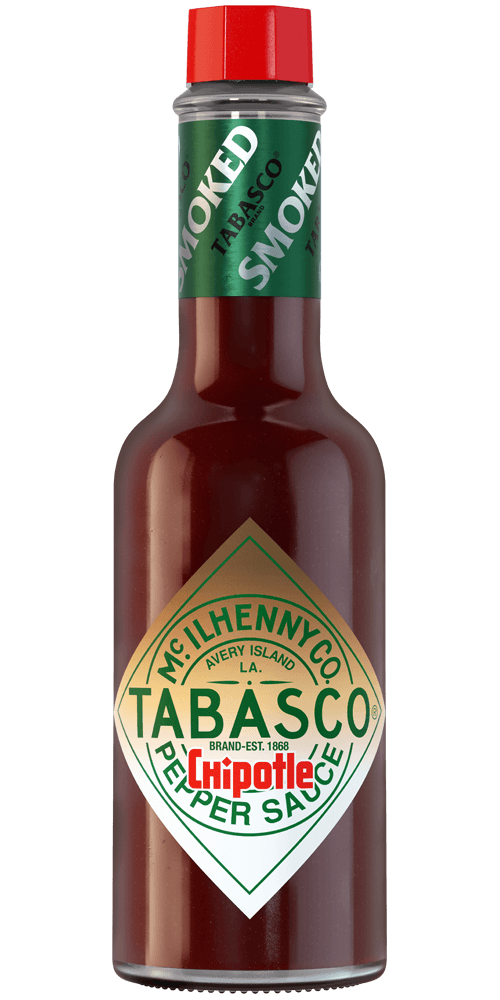 2 tablespoons
TABASCO® brand Chipotle Pepper Sauce
2 ears corn on the cob
2 tablespoons butter or margarine, melted
1 tablespoon fresh lime juice
2 tablespoons fresh chopped cilantro
1/4 cup crumbled feta or queso fresco cheese
Lime wedges
Preparation
Preheat grill or preheat oven to 400º F.
Carefully pull back husks from corn; remove silk. Soak corn in water to cover for 20 minutes so it does not burn. Drain well.
Meanwhile, combine TABASCO® Chipotle Sauce, butter and lime juice in small bowl. Pull back husks and brush each cob with chipotle-lime butter; fold husks back over corn. Tie top of each husk with a long strand of husk to close.
Grill or cook in oven 10 minutes, turning occasionally.
To serve, remove husks from corn. Sprinkle with cilantro and crumbled cheese. Serve with lime wedges.
You will need:
Chipotle Sauce
A smoky, flavorful sauce. Pairs well with any BBQ dish.