Chipotle Grilled Pork & Mango Salad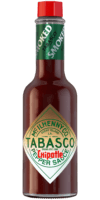 Chipotle Sauce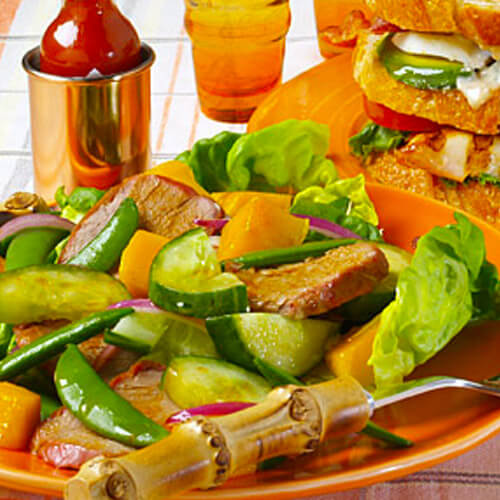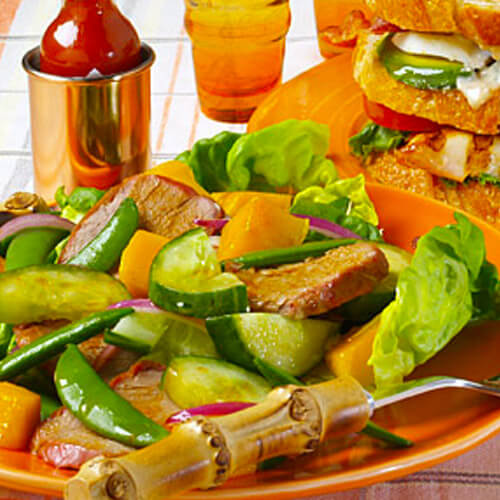 Ingredients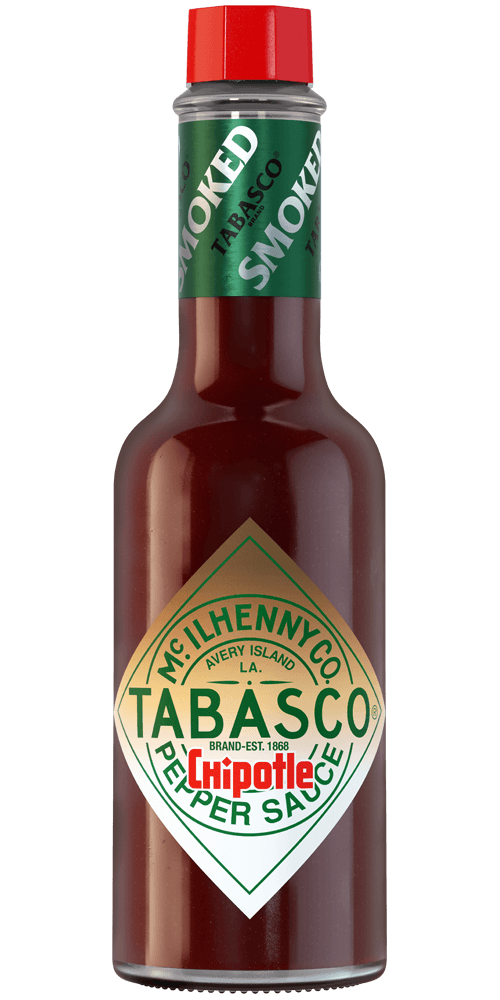 1 tablespoon
TABASCO® brand Chipotle Pepper Sauce
1 tablespoon cider vinegar
1/2 teaspoon salt
2 tablespoons olive oil
1 teaspoon sesame oil
8 ounces sugar snap peas
1 grilled pork tenderloin (about 1 pound)
1 head Boston lettuce
1 cucumber, seeded, and cut into bite-size chunks
1 large ripe mango, peeled, and cut into chunks
1 small red onion, cut into slivers
1/4 cup cilantro leaves
Preparation
Prepare vinaigrette: combine cider vinegar, TABASCO® Chipotle Sauce, and salt in small bowl. Gradually whisk in olive oil and sesame oil.
Cook sugar snap peas and enough water to cover in small saucepan. Heat to boiling over high heat for 1 minute. Drain; rinse in cold water. Thinly slice pork tenderloin.
To serve, line large platter with Boston lettuce leaves. Toss sugar snap peas, pork tenderloin slices, cucumber, mango, red onion, and cilantro. Pour vinaigrette over salad.
You will need:
Chipotle Sauce
A smoky, flavorful sauce. Pairs well with any BBQ dish.