Chipotle Ginger Hanger Steak with Spicy Fruit Salsa
Created by Chef Jesse Perez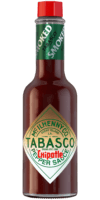 Chipotle Sauce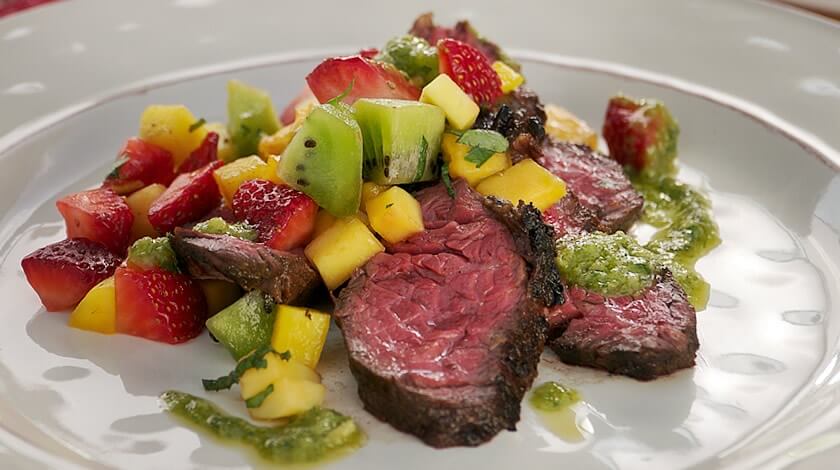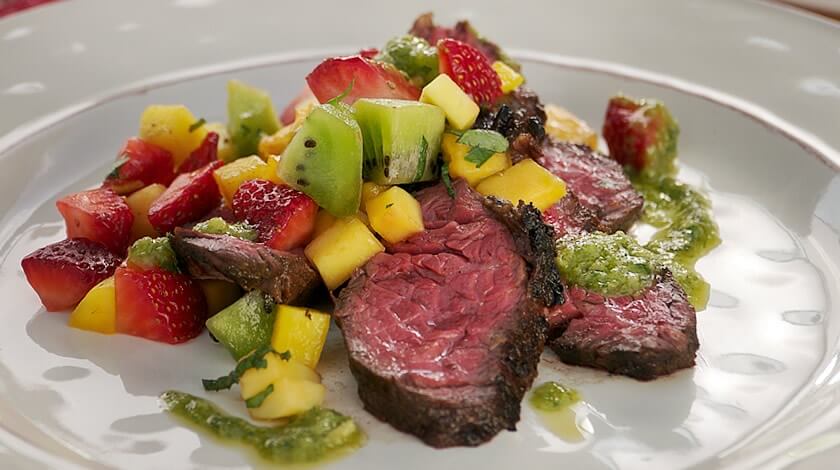 Ingredients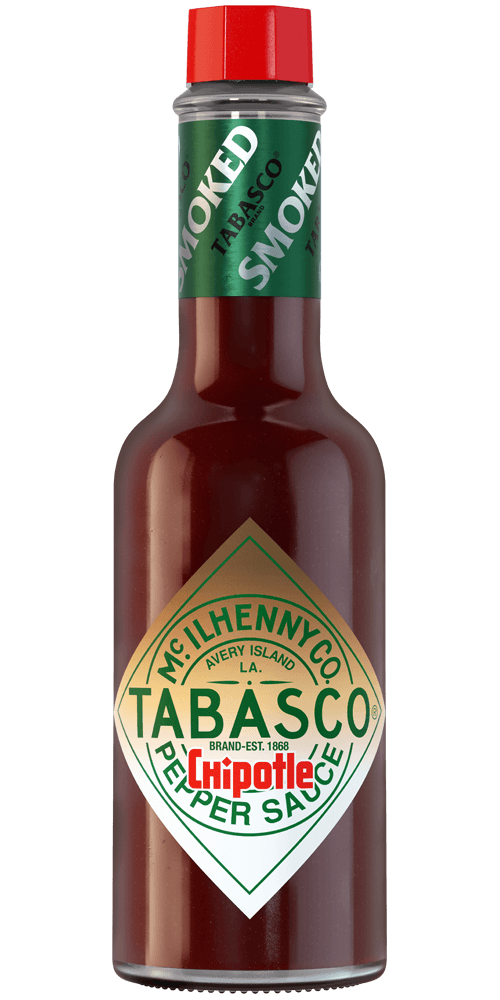 3 tablespoons
TABASCO® brand Chipotle Pepper Sauce
4 scallions, chopped
1 cup cilantro leaves, with soft stems
3 tablespoons rice wine vinegar
1 tablespoon grated peeled ginger
3 teaspoons reduced-sodium soy sauce
2 teaspoons sesame oil
1 teaspoon freshly ground black pepper
2 teaspoons sugar
2 cloves garlic, finely chopped
1/4 cup corn oil
1 (1 1/2-pound) hanger steak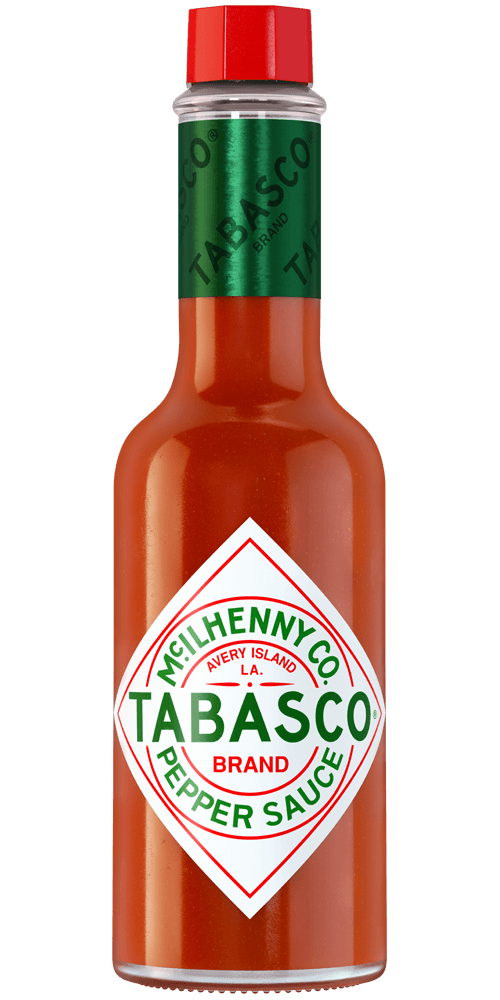 1 teaspoon
TABASCO® brand Original Red Sauce
2 tablespoons sugar
1 tablespoon lime juice
1 cup mango, cut into 1/2-inch dice
1 cup papaya, cut into 1/2-inch dice
1 pint strawberries, hulled and quartered
1/2 cup kiwi, cut into 1/2-inch dice
1 tablespoon finely chopped fresh mint leaves
1 tablespoon finely chopped fresh cilantro leaves
Preparation
Prepare Steak: Puree scallions, cilantro, vinegar, TABASCO® Chipotle Sauce, ginger, soy sauce, sesame oil, pepper, sugar, garlic and corn oil in a blender until smooth. Set aside 1/4 cup marinade and chill. Place steak and remaining marinade in a large resealable plastic bag, turn to coat, and chill for at least 2 hours for best flavor.
Prepare Spicy Fruit Salsa: In a bowl, mix together the sugar, lime juice and TABASCO® Original Red Sauce. Add mango, papaya, strawberries and the kiwi. Stir to combine and let the mixture stand for 10 minutes while chilled.
In the meantime, remove steak from marinade, scraping off as much marinade as possible. Lightly rub oil on grill grates and set to medium-high heat. Place steak on grill and let cook undisturbed for 4 minutes on each side, for medium-rare. Transfer to a cutting board and let steak rest at least 5 minutes before slicing.
To serve, stir mint and cilantro into Spicy Fruit Salsa. Slice steak on a bias and top steak with chilled marinade and salsa.
You will need:
Chipotle Sauce
A smoky, flavorful sauce. Pairs well with any BBQ dish.