Chipotle Bacon Baked Beans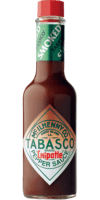 Chipotle Sauce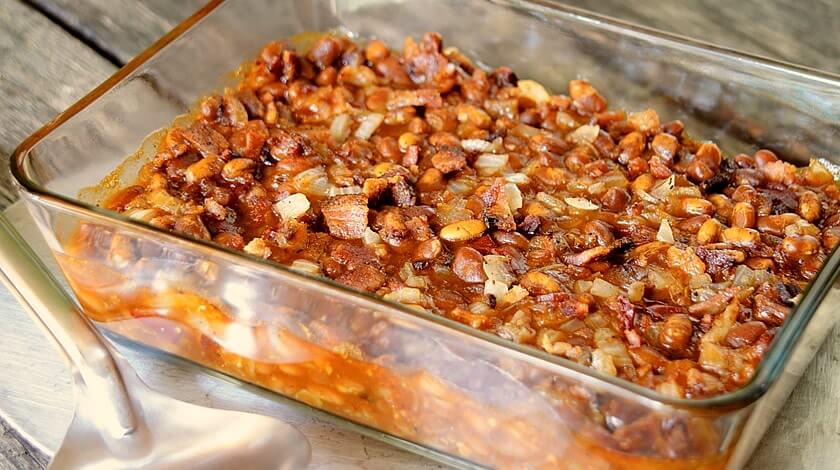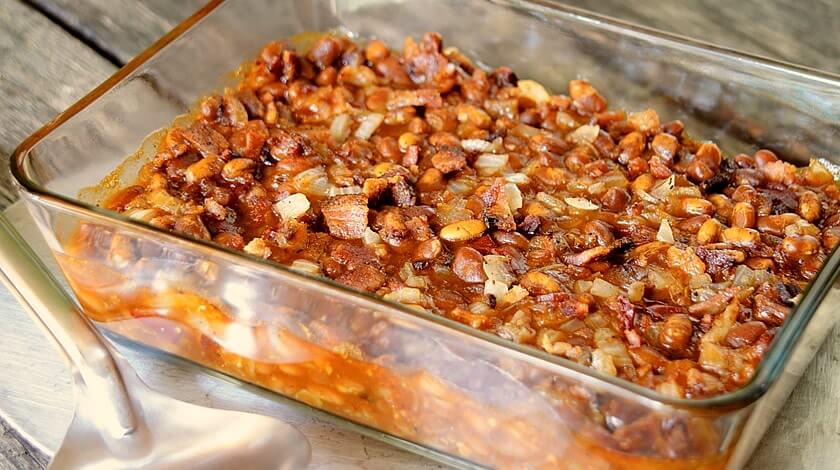 Ingredients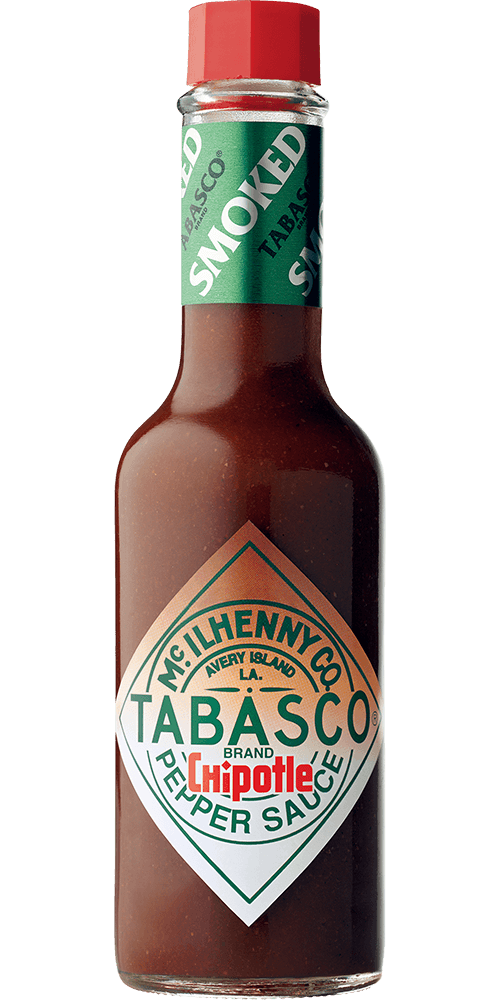 2 1/2 teaspoons
TABASCO® brand Chipotle Pepper Sauce
7 slices (1/4 pound) bacon
1 small onion, finely chopped (1/2 cup)
2 (16-ounce) cans baked beans
1 tablespoon brown sugar
Preparation
Cook bacon in a skillet until crisp. Transfer to a paper towel-lined plate to drain, and when cool, crumble and set aside.
Pour off all but 2 teaspoons of the bacon drippings, and cook onions in drippings about 3 minutes, until golden brown. Combine beans, TABASCO® Chipotle Sauce, sugar, onions and bacon in a casserole dish, and refrigerate until ready to use.
Heat beans in a 300°F oven for 30 minutes or covered over a low grill.
You will need:
Chipotle Sauce
A smoky, flavorful sauce. Pairs well with any BBQ dish.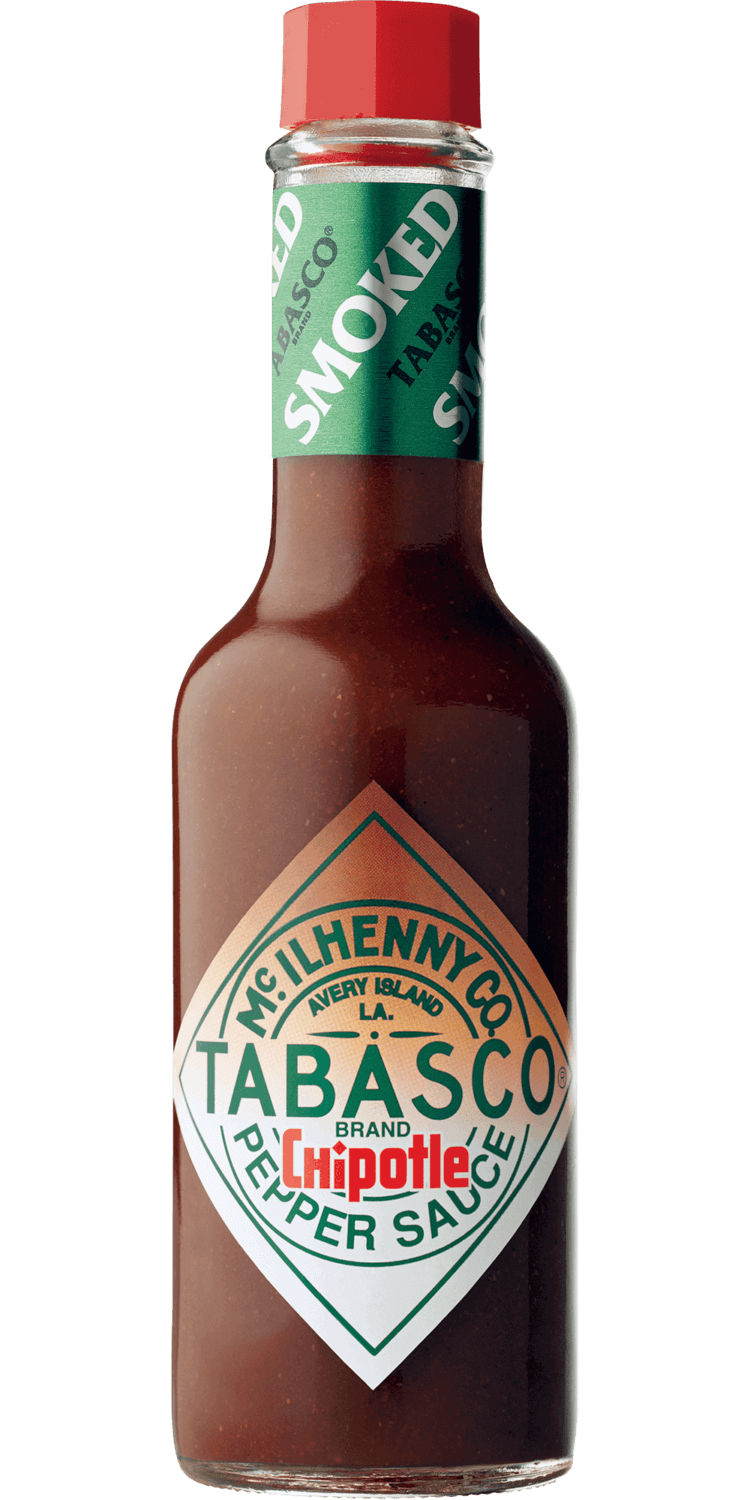 Close Email Overlay
Want to be the first to know about new products?
We want to stay in touch! We'll send you the occasional email, but only with the important stuff.