Chipotle Bacon Baked Beans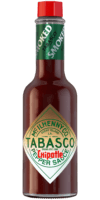 Chipotle Sauce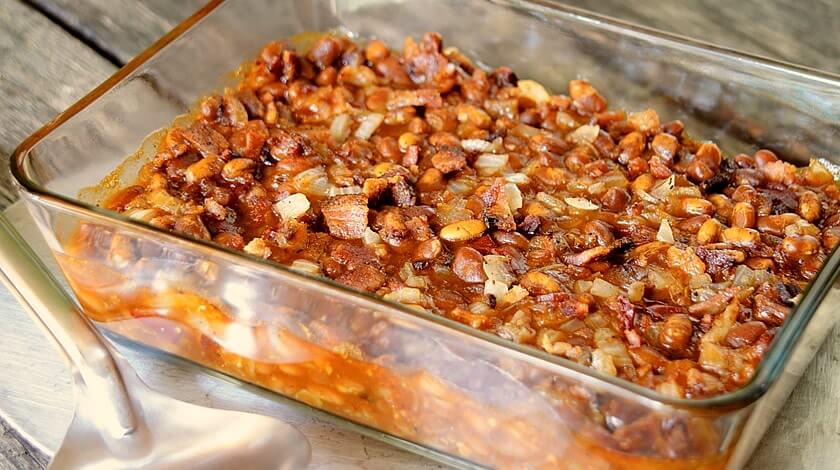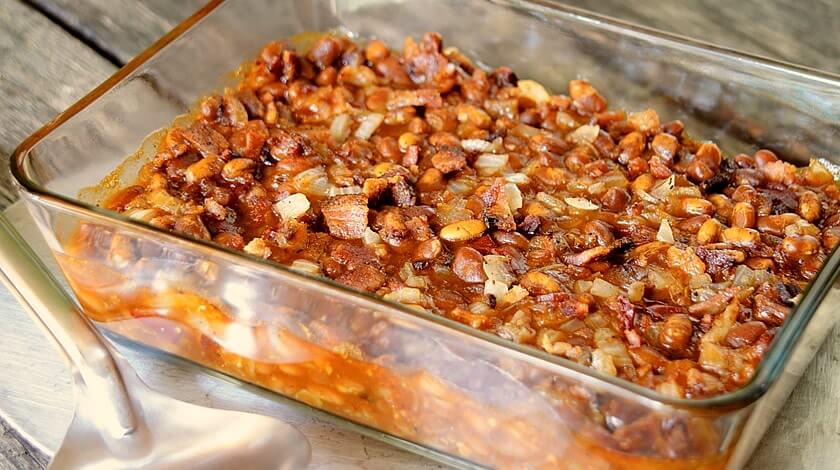 Ingredients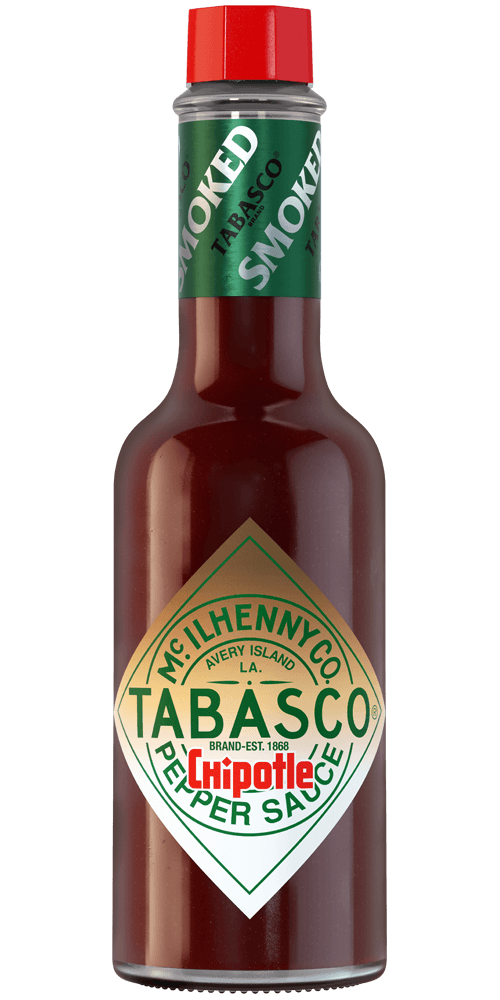 2 1/2 teaspoons
TABASCO® brand Chipotle Pepper Sauce
7 slices (1/4 pound) bacon
1 small onion, finely chopped (1/2 cup)
2 (16-ounce) cans baked beans
1 tablespoon brown sugar
Preparation
Cook bacon in a skillet until crisp. Transfer to a paper towel-lined plate to drain, and when cool, crumble and set aside.
Pour off all but 2 teaspoons of the bacon drippings, and cook onions in drippings about 3 minutes, until golden brown. Combine beans, TABASCO® Chipotle Sauce, sugar, onions and bacon in a casserole dish, and refrigerate until ready to use.
Heat beans in a 300°F oven for 30 minutes or covered over a low grill.
You will need:
Chipotle Sauce
A smoky, flavorful sauce. Pairs well with any BBQ dish.