Chilled Roasted Vegetable Soup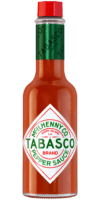 Original Red Sauce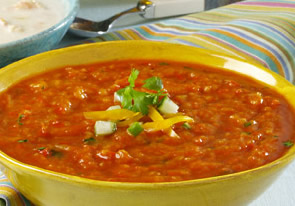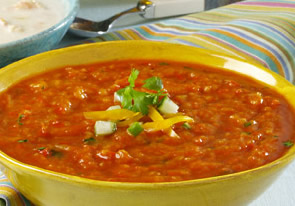 Ingredients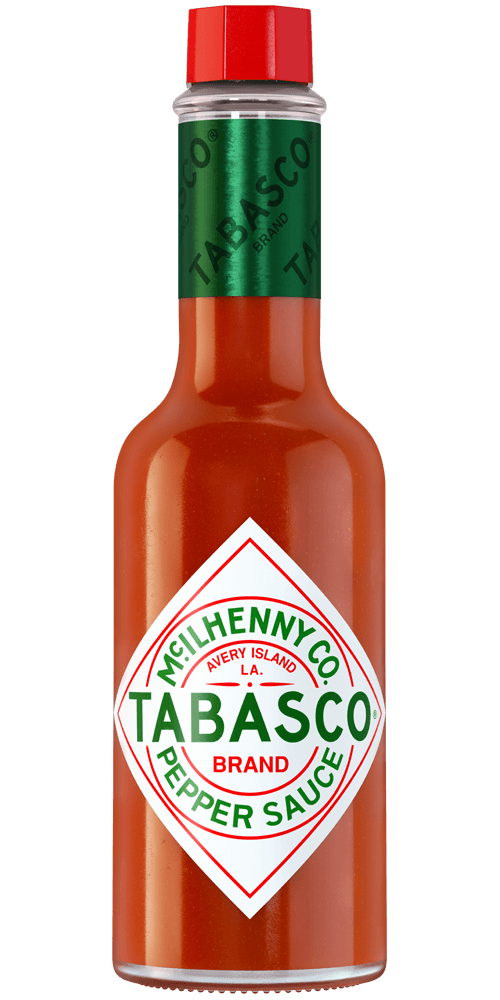 1 teaspoon
TABASCO® brand Original Red Sauce
, divided
3 ripe tomatoes, cored and coarsely chopped
1 red onion, coarsely chopped
1 red bell pepper, cored, seeded and coarsely chopped
1 yellow bell pepper, cored, seeded and coarsely chopped
2 tablespoons olive oil
1 cup tomato juice
1/4 cup red wine vinegar
1 cucumber, peeled, seeded and coarsely chopped
1/2 teaspoon salt
2 tablespoons chopped fresh cilantro
Yellow pepper slivers, optional
Finely diced cucumbers, optional
Cilantro sprigs, optional
Preparation
Preheat oven to 400º F.
Toss tomatoes, red onion, red and yellow peppers, olive oil and 1/2 teaspoon TABASCO® Sauce in roasting pan. Roast 30 minutes, stirring occasionally.*
Remove vegetables to large bowl. Add tomato juice, red wine vinegar, cucumber, salt and remaining 1/2 teaspoon TABASCO® Sauce. In a blender or food processor, purée gazpacho in batches until desired consistency. Stir in cilantro. Cover and refrigerate until chilled, at least 3 hours.
Garnish gazpacho with yellow pepper slivers, diced cucumbers and cilantro sprigs, if desired.
*For grilling option: preheat grill to high. Place vegetable mixture in foil; seal to close well. Place packet on grill. Grill 8 to 10 minutes until packet is puffed. Prepare as above.
You will need:
Original Red Sauce
Our most versatile sauce. Enliven the flavor of any meal.