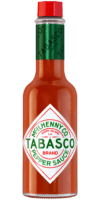 Original Red Sauce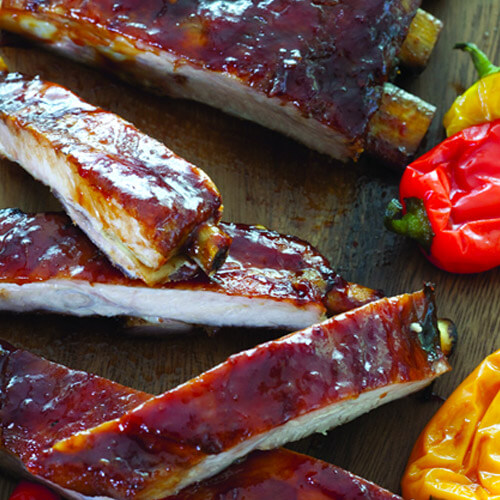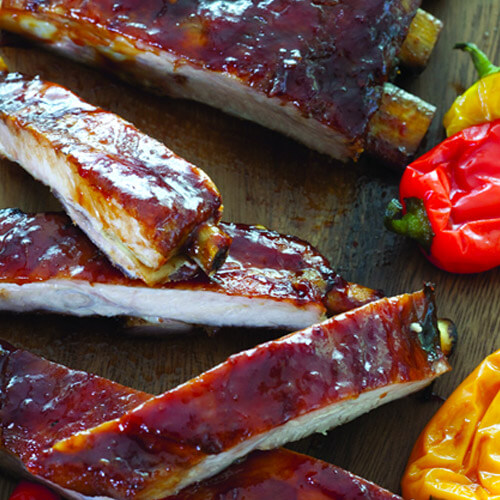 Ingredients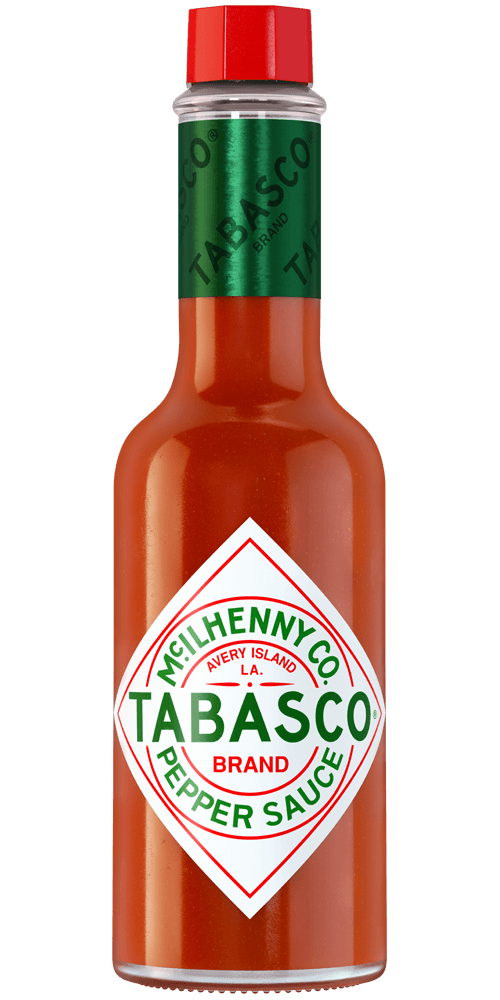 4 teaspoons
TABASCO® brand Original Red Sauce
, divided
4 pounds beef back ribs*
1/2 cup chili sauce or ketchup
1/4 cup molasses
1/4 cup white balsamic vinegar
1 tablespoon brown sugar
1/2 teaspoon salt
Preparation
Preheat oven to 325° F.
Brush ribs with 2 teaspoons TABASCO® Sauce. Place in large roasting pan. Cover tightly with foil; bake 1 1/2 hours.
Meanwhile, in small saucepan, combine chili sauce, molasses, vinegar, brown sugar, remaining 2 teaspoons TABASCO® Sauce and salt. Over high heat, bring to a boil; reduce heat to low; simmer uncovered about 5 minutes to blend flavors.
Preheat grill to medium-low, over indirect heat. Brush ribs on both sides with sauce. Place ribs on grill, meat-side down. Cover and continue cooking 15 minutes. Turn ribs over; brush with more sauce. Cook 15 minutes longer, or until ribs are tender. Serving suggestion: serve ribs with grilled bell peppers, if desired.
*If you prefer, substitute one 4-pound slab pork spare ribs in place of beef ribs. Prepare as above.
You will need:
Original Red Sauce
Our most versatile sauce. Enliven the flavor of any meal.