Chef Robert McGrath's Honey-Orange Chipotle Chicken Wings with Cotija Dressing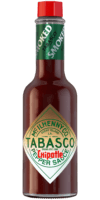 Chipotle Sauce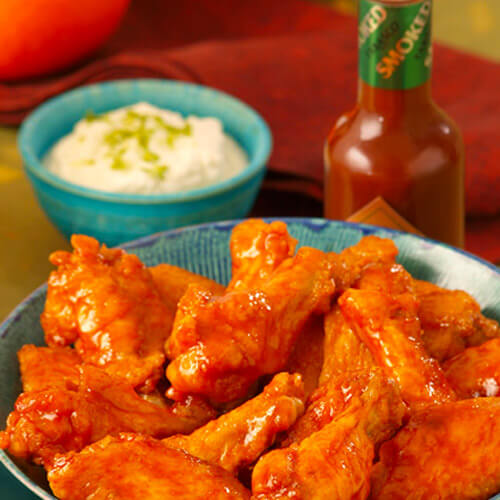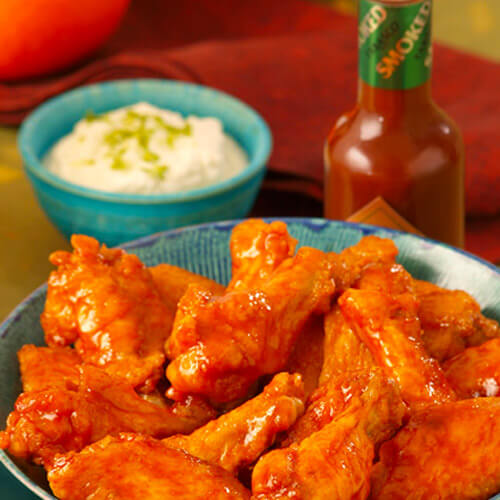 Ingredients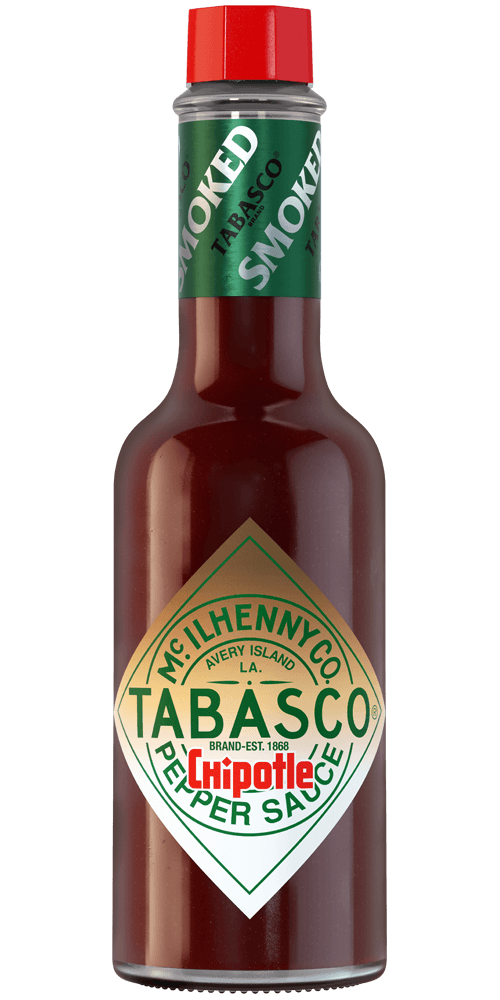 1/3 cup
TABASCO® brand Chipotle Pepper Sauce
5 tablespoons honey
3 tablespoons melted butter
3 tablespoons orange juice
1 teaspoon salt
1/4 cup Wondra® flour or rice flour
5 ounces Cotija cheese
1 1/2 cups heavy cream
1/2 cup fresh-squeezed lime juice
Vegetable oil
2 dozen chicken wings
Preparation
Cook honey in a medium saucepan over medium heat until caramelized. In a blender, combine honey, melted butter, orange juice, TABASCO® Chipotle Sauce, and salt; purée until smooth.
In a blender, combine Cotija cheese, heavy cream and lime juice; blend on high for 10 seconds, being careful not to whip the cream.
Preheat vegetable oil in fryer to 350º F.
Remove and discard wing tips from wings. Separate each wing into 2 pieces at the joint; trim excess fat and skin. Toss chicken wings in a bowl with flour. Fry wings for 10 minutes or until golden and crispy. Toss wings with desired amount of honey-orange chipotle sauce. Serve wings with Cotija dressing on the side.
You will need:
Chipotle Sauce
A smoky, flavorful sauce. Pairs well with any BBQ dish.