Cheesy Chipotle Shrimp and Corn Dip
Created by Julie Murkerson of
This Gal Cooks
blog and featured in the 2014 TABASCO® Food-Blogger Challenge.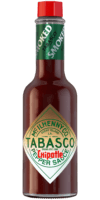 Chipotle Sauce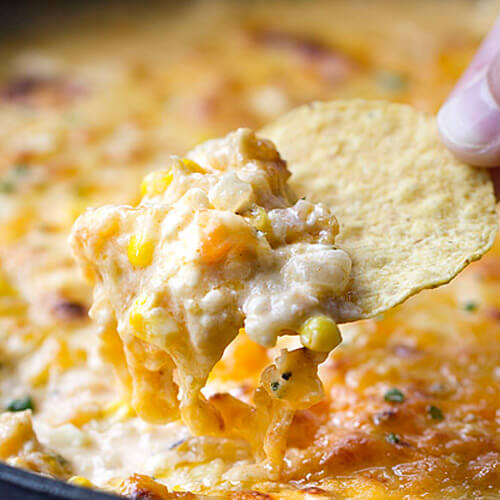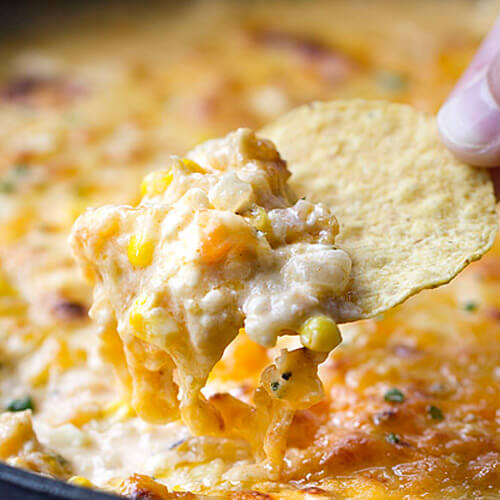 Ingredients
3 ears corn, outer husks removed
Olive oil
1 pound large shrimp, peeled and deveined
Salt and ground pepper, to taste
Olive oil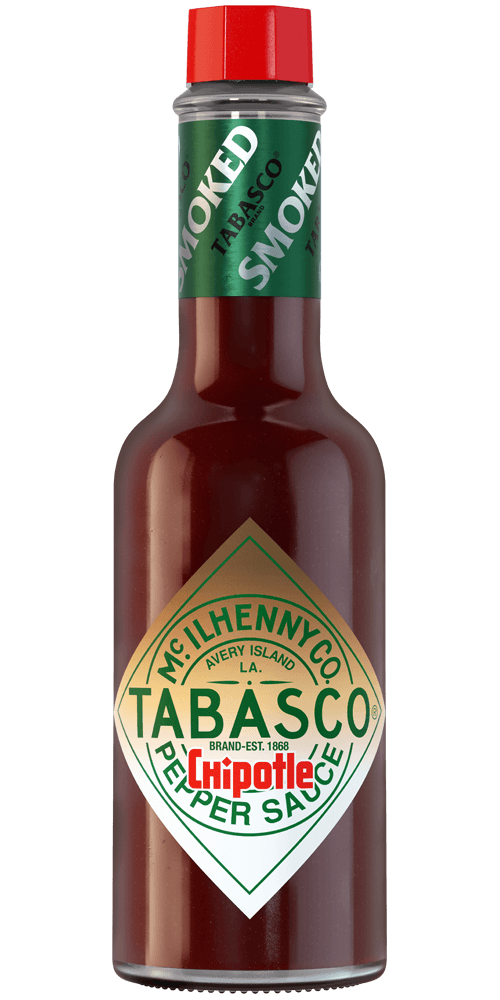 1/4 cup
TABASCO® brand Chipotle Pepper Sauce
1 small sweet onion, chopped
2 garlic cloves, minced
2 tablespoons chopped fresh chives, plus more for garnish
Olive oil
1/3 cup mayonnaise
1 1/2 cups shredded Cheddar cheese, divided
2 ounces 1/3-less-fat cream cheese, room temperature
6 ounces queso fresco, crumbled
1/4 cup fresh lime juice
1/4 teaspoon salt
1/8 teaspoon ground pepper
Tortilla chips
Preparation
Prepare the corn: Heat a grill pan over medium high; drizzle corn with oil and place on pan. Cook 2-3 minutes per side until slightly charred. Remove from pan to cool. Once cooled, cut kernels from the cob.
Prepare the shrimp: Season shrimp with salt and pepper to taste. In an oven-safe skillet over medium heat, add shrimp; drizzle with oil and cook until slightly pink. Remove and set aside; discard any remaining liquid. Once cooled, coarsely chop; remove tails if necessary.
Prepare the dip: Preheat oven to 350°F. Return skillet to heat; add onion, garlic and chives. Drizzle with oil and cook for 5 minutes, stirring occasionally, until tender. Add corn, shrimp, mayonnaise, 1 cup of Cheddar cheese, cream cheese, queso, TABASCO® Chipotle Sauce, lime juice, salt and pepper; mix until well combined. Add remaining 1/2 cup Cheddar cheese.
Bake for 20 minutes until cheese bubbles. Turn broiler on high; broil dip until slightly browned. Remove from oven; garnish with chives and serve with tortilla chips.
You will need:
Chipotle Sauce
A smoky, flavorful sauce. Pairs well with any BBQ dish.