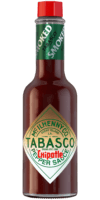 Chipotle Sauce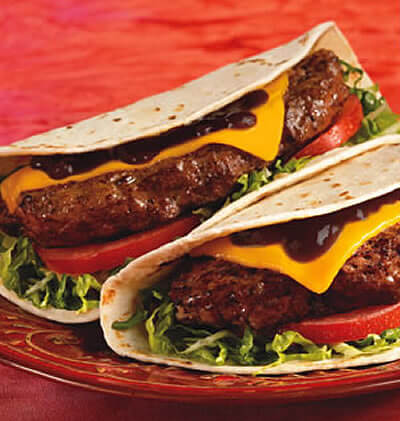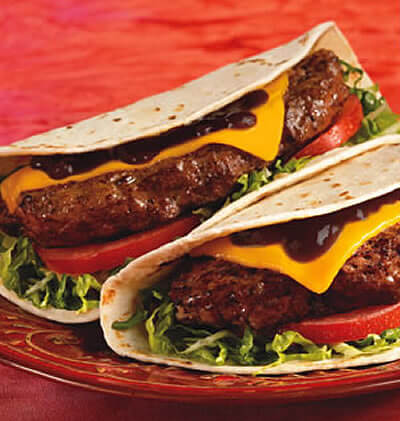 Ingredients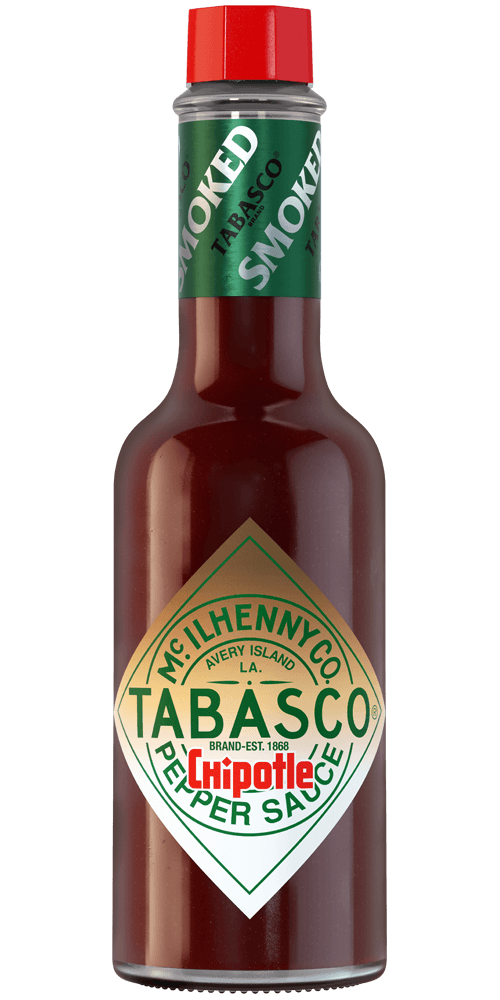 4 tablespoons plus 4 teaspoons
TABASCO® brand Chipotle Pepper Sauce
4 Mission® 6" fajita-size flour tortillas
1 pound lean ground beef sirloin
salt and pepper, to taste
1 cup shredded sharp Cheddar cheese
4 small green lettuce leaves
1 large red onion, cut into 1/4-inch thick slices and pulled into rings
12 dill pickle slices
4 1/4-inch thick slices of tomato
Preparation
Mix together ground beef and four tablespoons TABASCO® Chipotle Sauce. Separate into four equal parts, and form each part into a thin half moon-shaped patty. (Shape each patty to fit into a folded tortilla.)
Heat a 10-inch non-stick skillet (or a square, deep-walled non-stick electric skillet) over medium high heat. Season each patty with salt and pepper, and cook for 3 minutes per side or to desired temperature. When patties are almost done, evenly sprinkle each with 1/3 cup of shredded Cheddar cheese and allow cheese to melt. Remove cheeseburger patties from skillet and keep warm.
Warm tortillas in microwave for 10 seconds.
Place one lettuce leaf on one-half of a warmed tortilla, and top with three onion rings, three pickle slices and one tomato slice. Place one hot cheeseburger patty on top of tomato slice. Top cheeseburger patty with one teaspoon TABASCO® Chipotle Sauce; fold tortilla in half. Repeat with remaining ingredients. Serve immediately.
You will need:
Chipotle Sauce
A smoky, flavorful sauce. Pairs well with any BBQ dish.