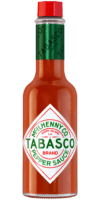 Original Red Sauce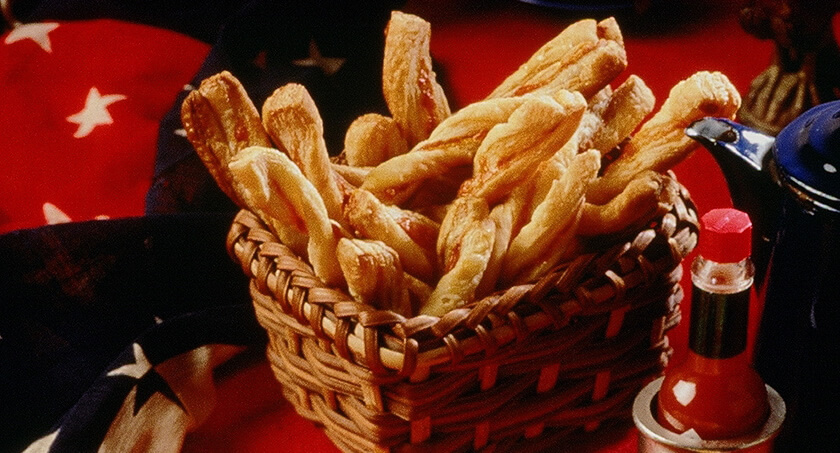 Ingredients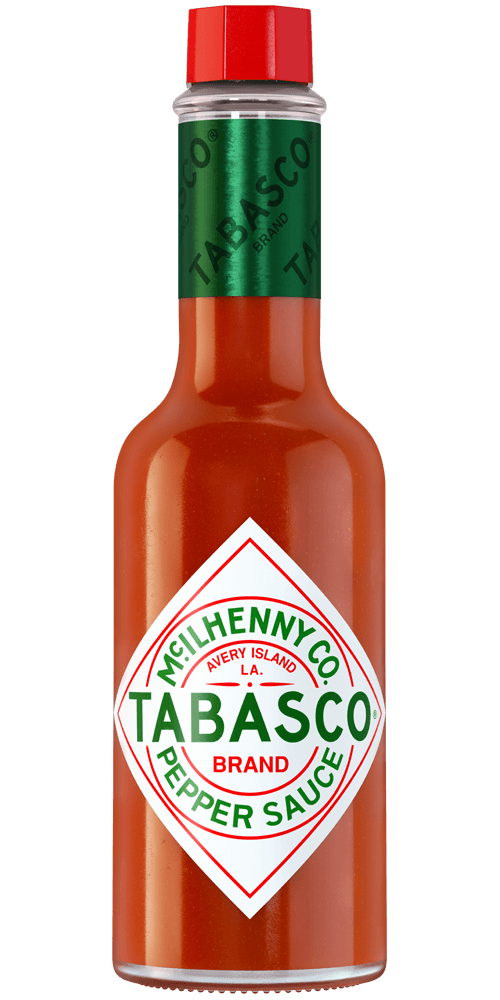 2 teaspoons
TABASCO® brand Original Red Sauce
1/2 (17.3-ounce) package frozen puff pastry sheets (1 sheet)
1/2 teaspoon paprika
1/4 teaspoon salt
2 tablespoons grated Parmesan cheese
2 tablespoons shredded Cheddar cheese
Preparation
Thaw pastry sheet at room temperature for 30 minutes. Preheat oven to 400°F.
Combine TABASCO® Sauce, paprika and salt in small bowl.
Grease large baking sheet. On lightly floured surface, unfold pastry. Roll into a 12" by 10" rectangle. Cut in half lengthwise. Brush one pastry half with TABASCO® Sauce mixture. Sprinkle with Parmesan and cheddar cheeses. Top with remaining pastry half; press gently to seal.
Cut pastry crosswise into 24 1/2-inch wide strips. Twist strips on greased baking sheet, pressing ends down. Place 2 inches apart. Bake 12 minutes or until golden.
You will need:
Original Red Sauce
Our most versatile sauce. Enliven the flavor of any meal.