Blistering Brittle
Note: Recipe was tested in a large, full-power microwave oven (600-700 watts) Tip: As brittle cools on baking sheet, stretch it by pulling candy with two forks. Stretching will help make it crisp.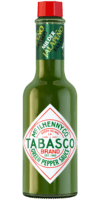 Green Jalapeño Sauce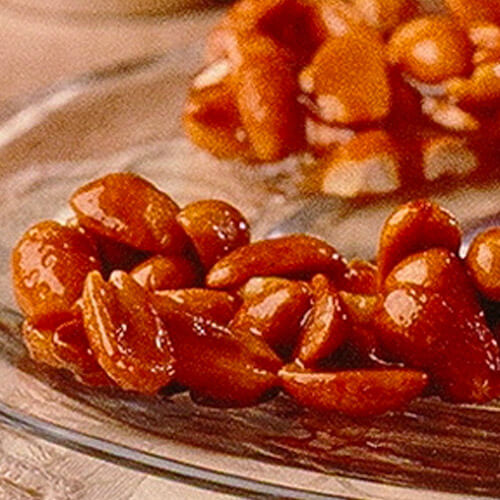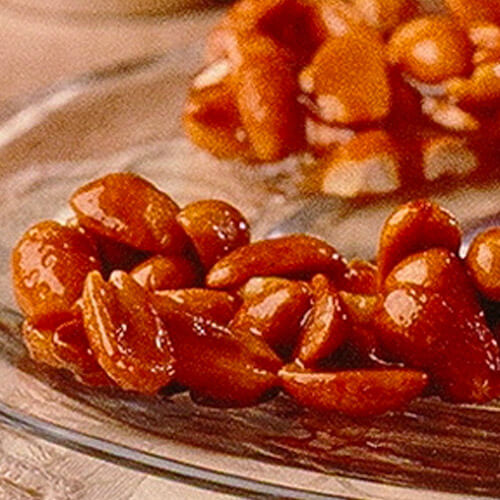 Ingredients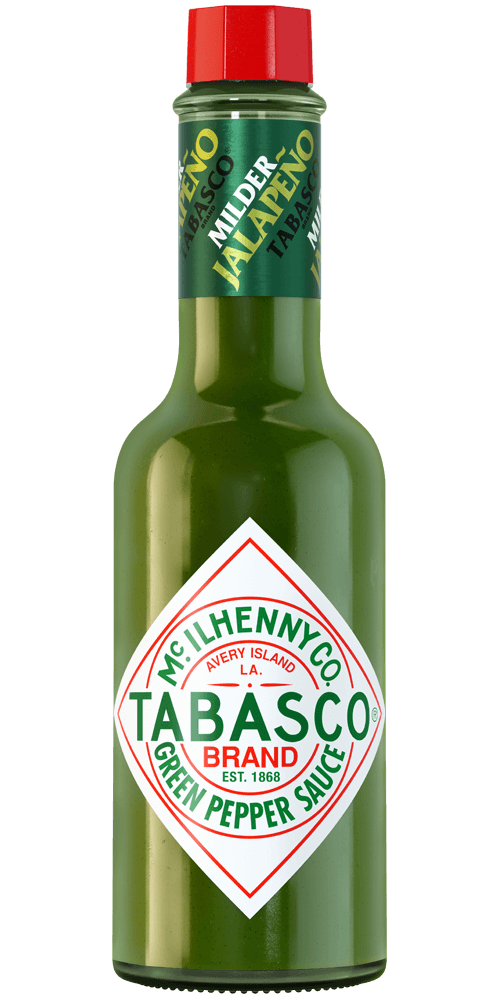 1 tablespoon
TABASCO® brand Green Jalapeño Pepper Sauce
1 tablespoon butter or margarine, melted
1/2 teaspoon ground allspice
1 1/2 cups dry roasted peanuts
1 cup sugar
1/2 cup light corn syrup
1/2 cup water
Preparation
Lightly coat a spatula and large baking sheet with cooking spray; set aside.
Combine butter, TABASCO® Green Sauce and allspice in a large bowl and mix well. Add peanuts and toss well.
Combine sugar, corn syrup and water in a 2-quart microwavable bowl; stir with a wooden spoon until well mixed. Microwave, uncovered, on HIGH (100%) for 3 minutes. Remove from microwave and stir thoroughly.
Stir in peanut mixture. Cover bowl tightly with microwavable plastic wrap; cook on HIGH for 12 to 15 minutes or until peanuts and syrup are amber colored. Remove bowl from microwave. Pierce plastic with tip of sharp knife and uncover carefully. Pour mixture onto greased baking sheet and let harden. When cool, break into pieces.
You will need:
Green Jalapeño Sauce
Mild jalapeño flavor. Pairs well with dips and Mexican cuisine.