Black Bean Summer Salad with Lime Zing Dressing
Created by Joey O'Hare.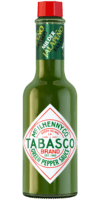 Green Jalapeño Sauce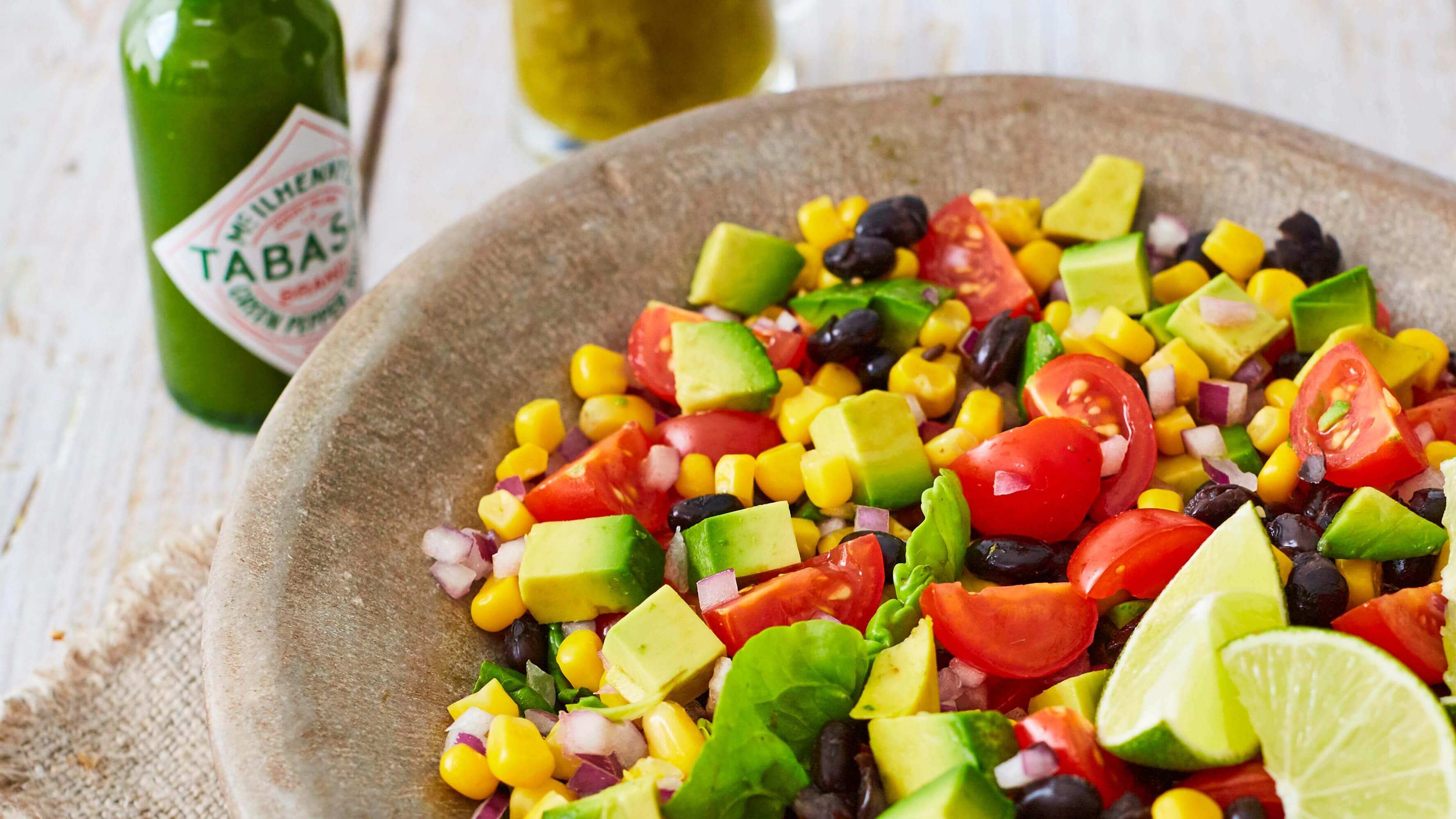 Ingredients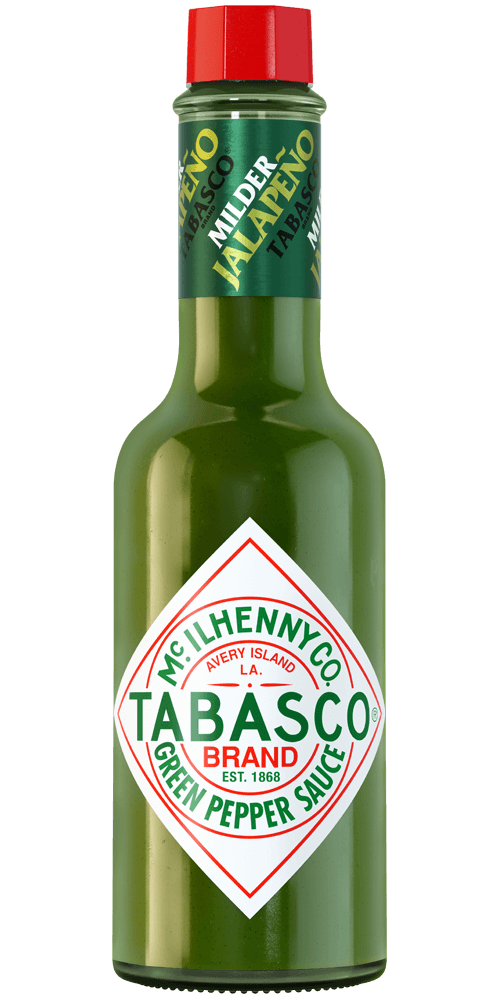 2 tablespoons
TABASCO® brand Green Jalapeño Pepper Sauce
6 tablespoons olive oil
1 lime, juice and zest
Small bunch fresh coriander (cilantro)
Salt and pepper
1 400g tin cooked black beans
1 190g tin sweetcorn
1 small red onion
1 ripe avocado
20 cherry tomatoes
2 baby gem lettuces
Salt and pepper
Preparation
Dressing
Finely chop the coriander and zest the lime. Add to a jar along with the juice of one lime and other dressing ingredients, season with salt and pepper, and shake well to mix.
Salad
Drain the black beans and sweetcorn, then lay them out on a few squares of kitchen paper and allow to dry.
Finely dice the red onion, peel, de-stone and chop the avocado, and quarter the cherry tomatoes.
Break the baby gem lettuce down into individual leaves (halve the larger ones if necessary).
Toss the lettuce leaves, red onion, avocado, tomatoes, drained black beans and sweetcorn together.
When ready to serve, mix in the dressing and season with salt and pepper, then transfer to a fresh serving bowl.
Hot Tip!
Try adding a sweet note to the salad with chopped mango, and serve as a side at a BBQ or al-fresco picnic. The dressing doubles up as a fresh, zingy marinade that works well with chicken.
You will need:
Green Jalapeño Sauce
Mild jalapeño flavor. Pairs well with dips and Mexican cuisine.