Barbequed Salmon With Fresh Corn Grits & Chipotle Nectarines
Created by Chef Mark Fuller Executive Chef and Owner of Ma'ono Fried Chicken & Whisky, Seattle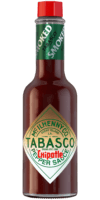 Chipotle Sauce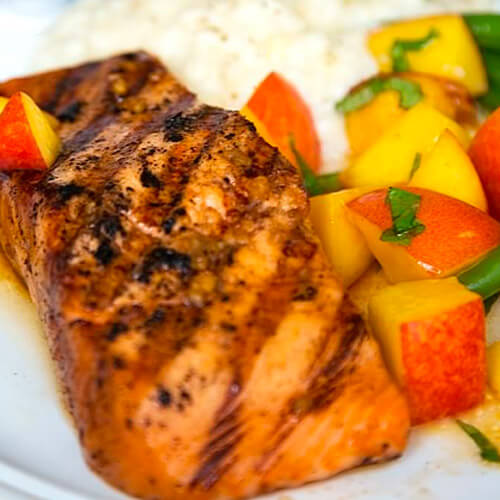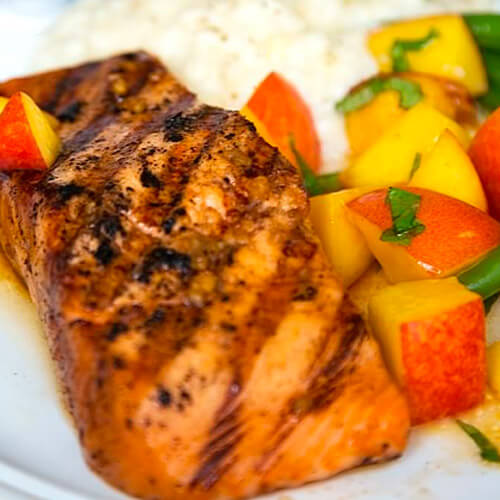 Ingredients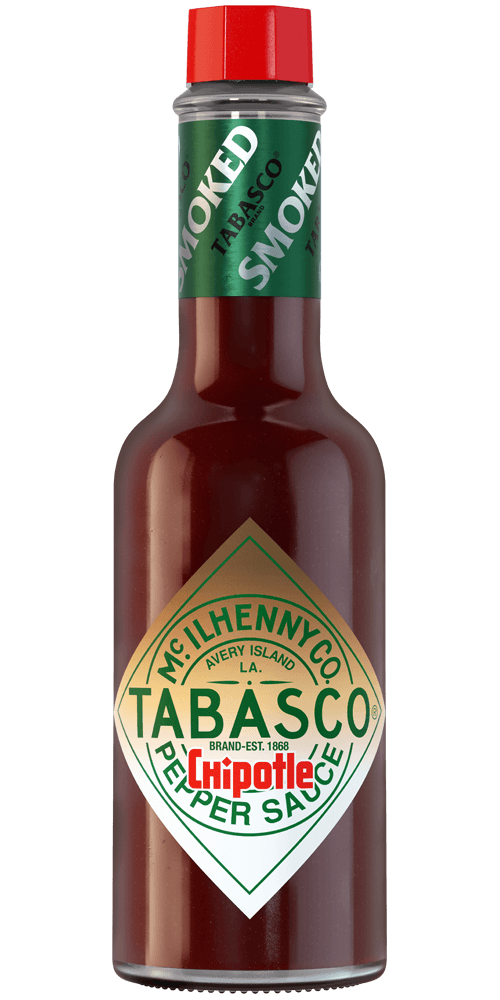 1/4 cup
TABASCO® brand Chipotle Pepper Sauce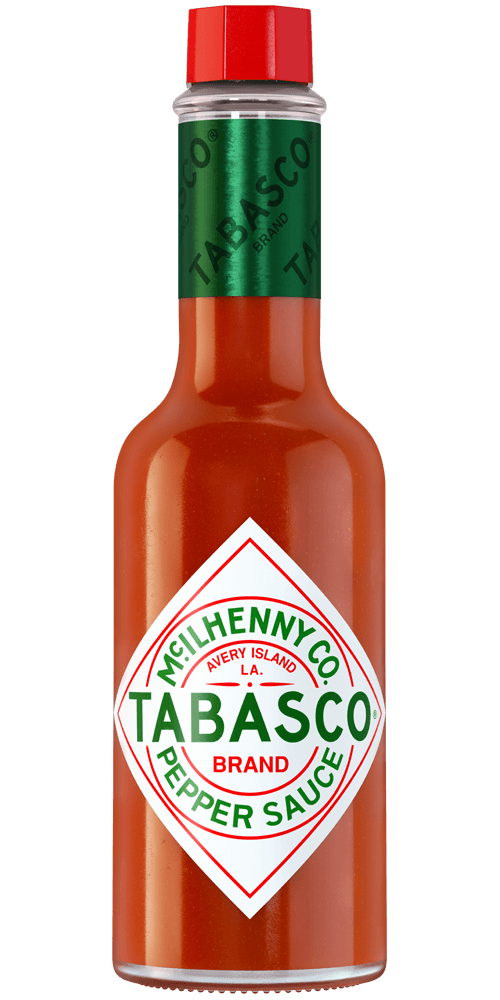 1 tablespoon
TABASCO® brand Original Red Sauce
3/4 cup blue agave syrup
1/3 cup soy sauce
3 tablespoons fish sauce
6 garlic cloves, minced
1 tablespoon olive oil
2 pounds salmon fillet, cut into four 8-ounce pieces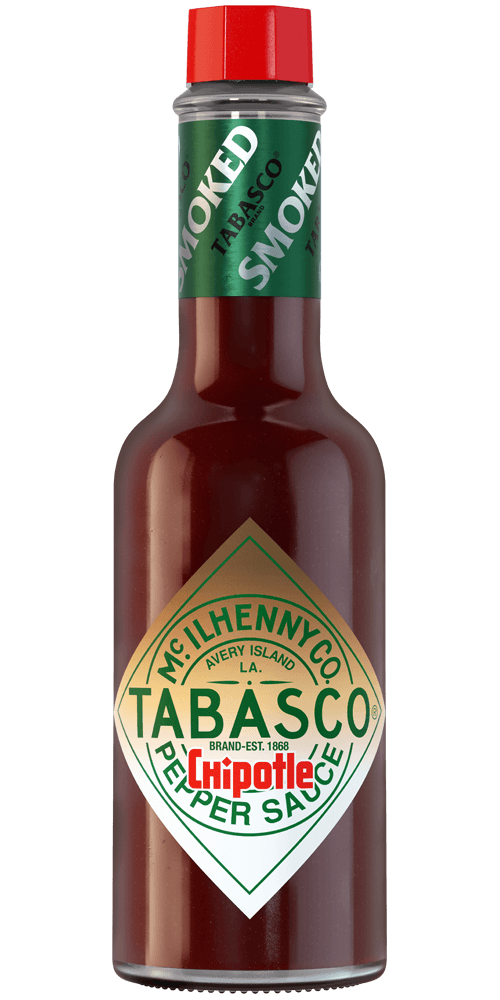 1/4 teaspoon
TABASCO® brand Chipotle Pepper Sauce
2 ripe nectarines, pitted and cut into large chunks
1 tablespoon fresh chopped mint or basil
1 tablespoon olive oil
1 teaspoon sea salt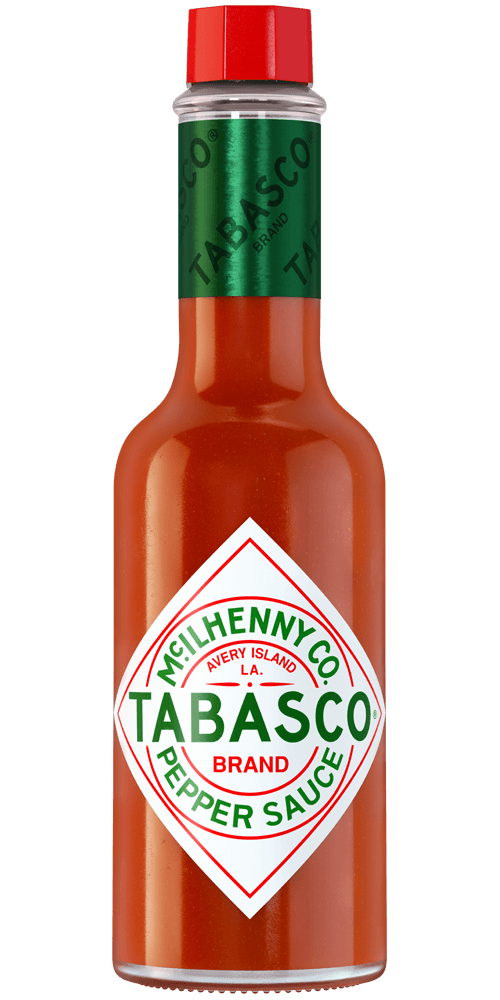 1/4 teaspoon
TABASCO® brand Original Red Sauce
4 ears corn on the cob, husked and each halved
1 tablespoon butter
Salt and pepper to taste
Preparation
MarinadeIn a large bowl, combine agave syrup, soy sauce, TABASCO® Chipotle Sauce, fish sauce, TABASCO® Original Red Sauce, garlic and olive oil. Add salmon fillets; cover and refrigerate about 3 hours, turning occasionally.
NectarinesIn a medium bowl, combine nectarines, mint, olive oil, salt and TABASCO® Chipotle Sauce. Mix well. Cover and refrigerate.
Fresh Corn GritsGrate kernels from corn cob into bowl. Place corn and butter in 2-quart saucepan. Over high heat, heat corn to boiling, stirring frequently until mixture thickens. Stir in TABASCO® Original Red Sauce, salt and pepper. Mix well.
SalmonPreheat grill to medium-high.
Grease grill. Place salmon, skin-side up on grill. Grill about 4 minutes. Turn fish; cook about 4 minutes longer or until salmon flakes easily when tested with a fork.
Serve salmon with fresh corn grits and nectarines.
You will need:
Chipotle Sauce
A smoky, flavorful sauce. Pairs well with any BBQ dish.