Bacon, Egg & Cheese Breakfast Tacos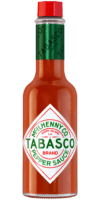 Original Red Sauce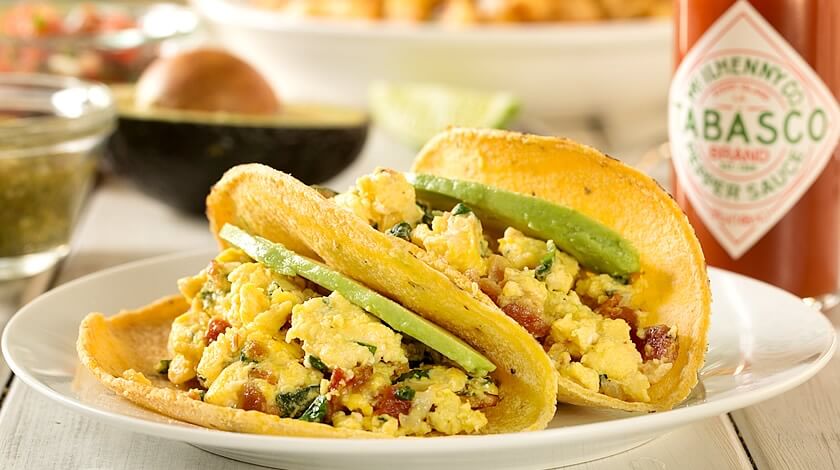 Ingredients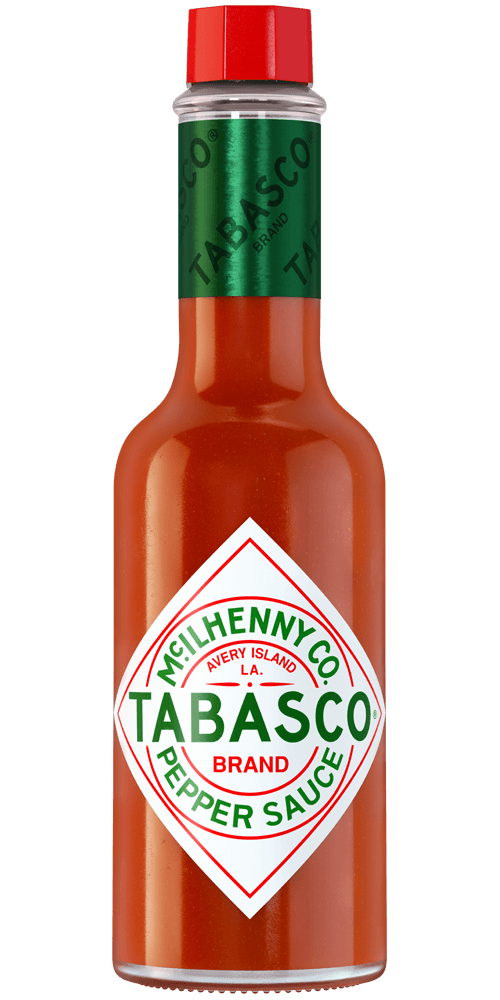 2 tablespoons
TABASCO® brand Original Red Sauce
10 slices bacon
1 cup finely chopped onion
2 cups spinach, stems removed, chopped
20 eggs
1 teaspoon salt
1 teaspoon black pepper
1 cup Monterey Jack cheese, grated
2 ripe avocados, sliced into 12 pieces each, 24 slices total
12 corn tortillas
12 flour tortillas
Preparation
Fry bacon in a 12-inch skillet over medium heat until crispy. Remove and crumble when cooled. Drain all but 1 tablespoon of bacon fat. Add onions to the skillet and sauté until almost translucent. Add spinach and cook until wilted.
Crack eggs into a large bowl. Whisk in TABASCO® Sauce, salt and pepper. Pour mixture into the skillet with onions and spinach and cook until done. Add crumbled bacon and cheese; cook and stir until melted. Warm tortillas according to package instructions or in a 350-degree oven, then fill with a portion of the egg mixture. Place one avocado slice in each taco.
You will need:
Original Red Sauce
Our most versatile sauce. Enliven the flavor of any meal.