Autumn Harvest Fettuccine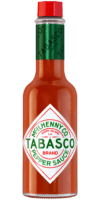 Original Red Sauce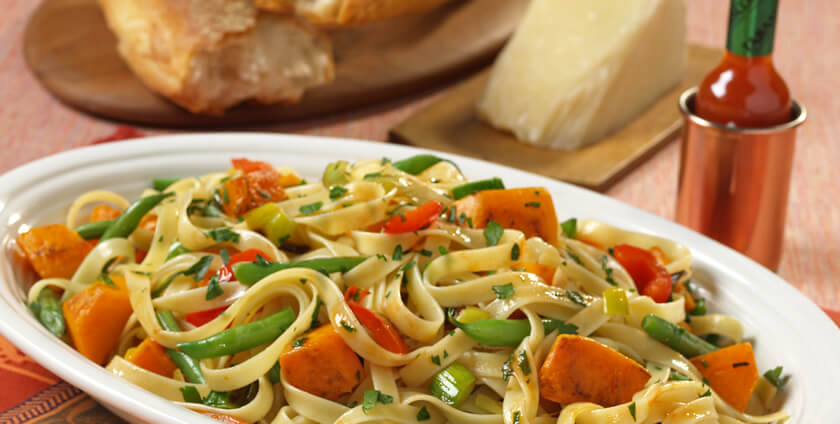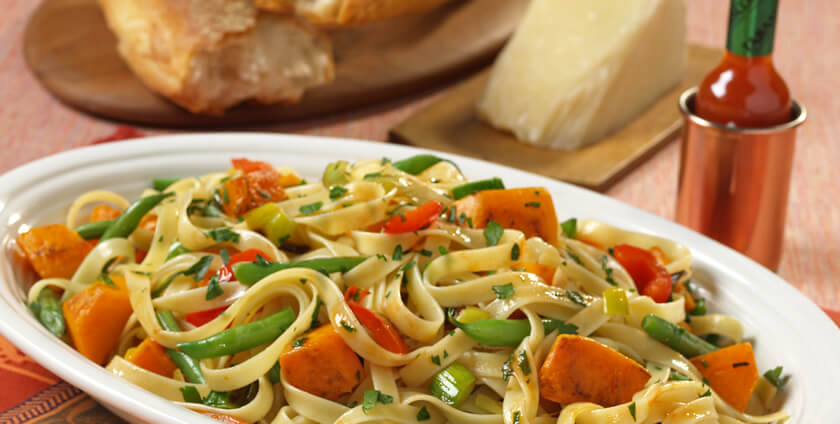 Ingredients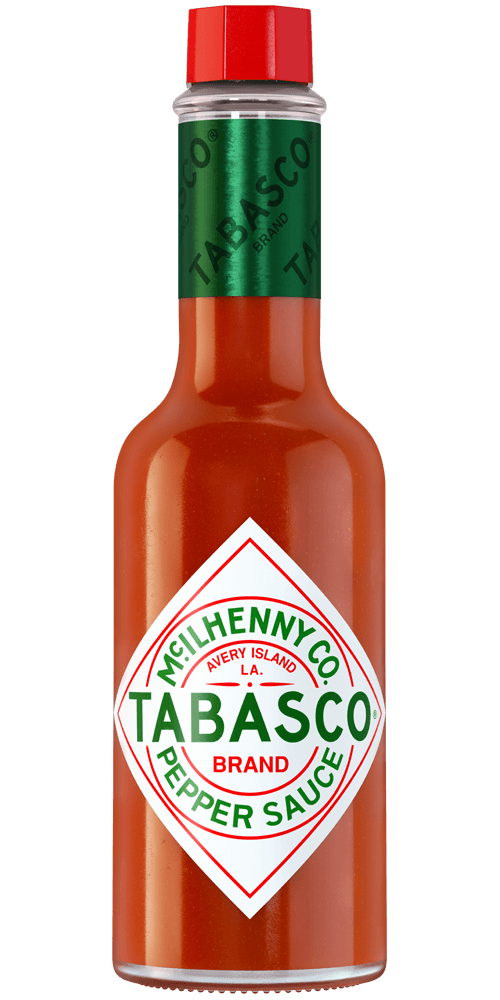 1 1/2 teaspoons
TABASCO® brand Original Red Sauce
, divided
1 small butternut squash, peeled, seeded and cut into 1-inch pieces (about 4 cups)
1 leek, sliced
1 red bell pepper, cored, seeded and cut into 1-inch pieces
1/4 pound green beans, cut into 2-inch pieces
3 tablespoons olive oil, divided
1 teaspoon salt, divided
8 ounces fettuccine pasta
1/4 cup fresh chopped parsley or basil
1/4 cup grated Parmesan cheese
Preparation
Preheat oven to 450º F.
Toss butternut squash, leek, red bell pepper, green beans, 2 tablespoons olive oil, 1 teaspoon TABASCO® Sauce and 1/2 teaspoon salt in large roasting pan. Roast until vegetables are browned and tender, 15 to 20 minutes, stirring occasionally.
Meanwhile, cook fettuccine as package directs.
Toss roasted vegetables with fettuccine, 1 tablespoon olive oil, 1/2 teaspoon TABASCO® Sauce, 1/2 teaspoon salt, and parsley in large bowl.
Serve with grated Parmesan cheese.
You will need:
Original Red Sauce
Our most versatile sauce. Enliven the flavor of any meal.