Adobo Glazed Chicken Wings
by BBQ Dreamz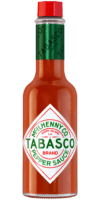 Original Red Sauce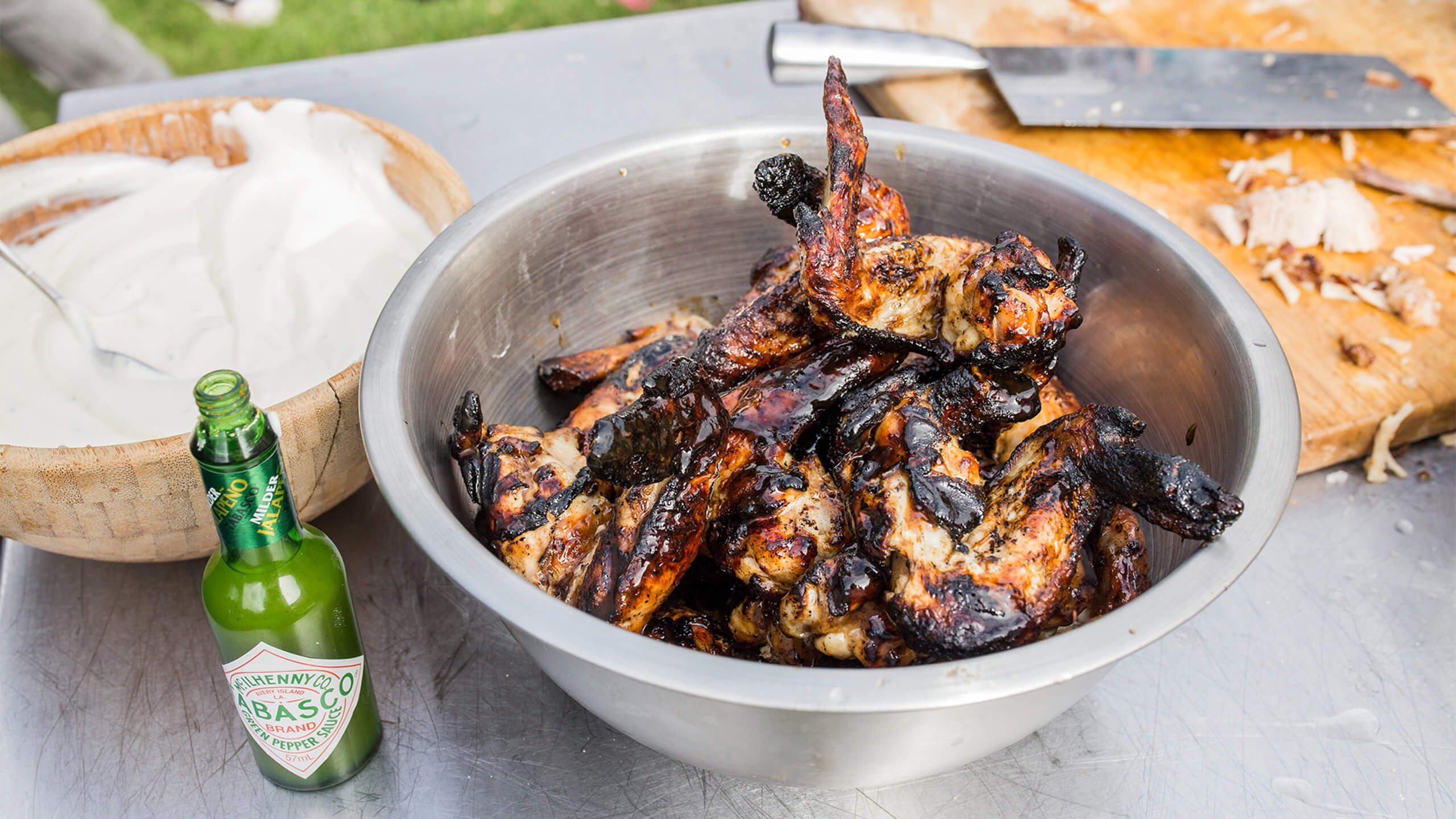 Ingredients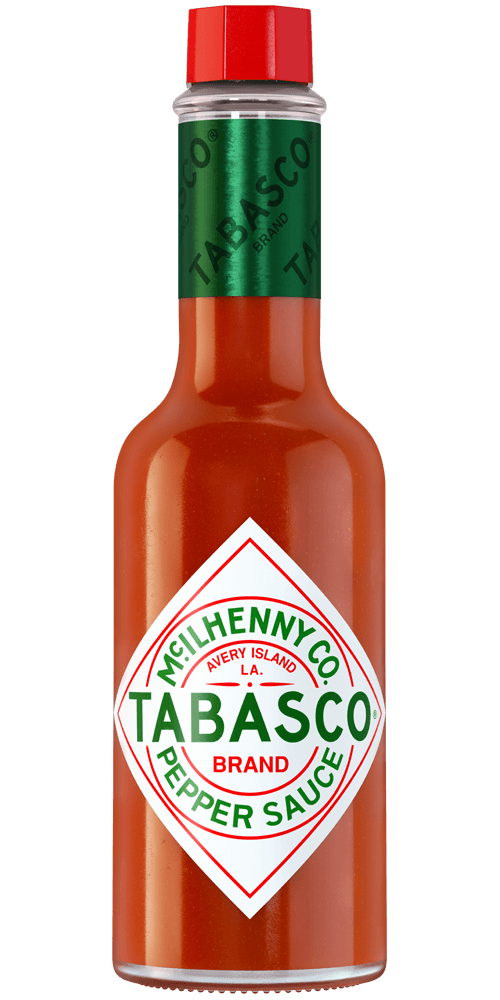 Large dash of
TABASCO® brand Original Red Sauce
40g salted butter
2 bay leaves
1/2 bulb garlic, crushed
1/2 cup cider vinegar
50ml dark soy sauce
50g sugar
Pinch of salt
6-8 whole peppercorns
Preparation
In a saucepan placed over medium heat, melt the butter.
Add the crushed garlic bulb and whole bay leaves. Cook until the onions turn golden brown.
Add the vinegar, soy sauce, salt, sugar and peppercorns to the pan. After a few minutes, remove and discard the bay leaf.
Let the mixture simmer until it reduces to a thick glaze.
Add a dash of TABASCO® and leave the glaze to cool.
Use a charcoal BBQ to cook the chicken wings for around 15-20 minutes on each side.
Cover the wings thoroughly in the adobo glaze before serving to your guests!
You will need:
Original Red Sauce
Our most versatile sauce. Enliven the flavor of any meal.