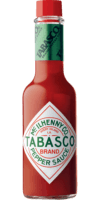 Original Red Sauce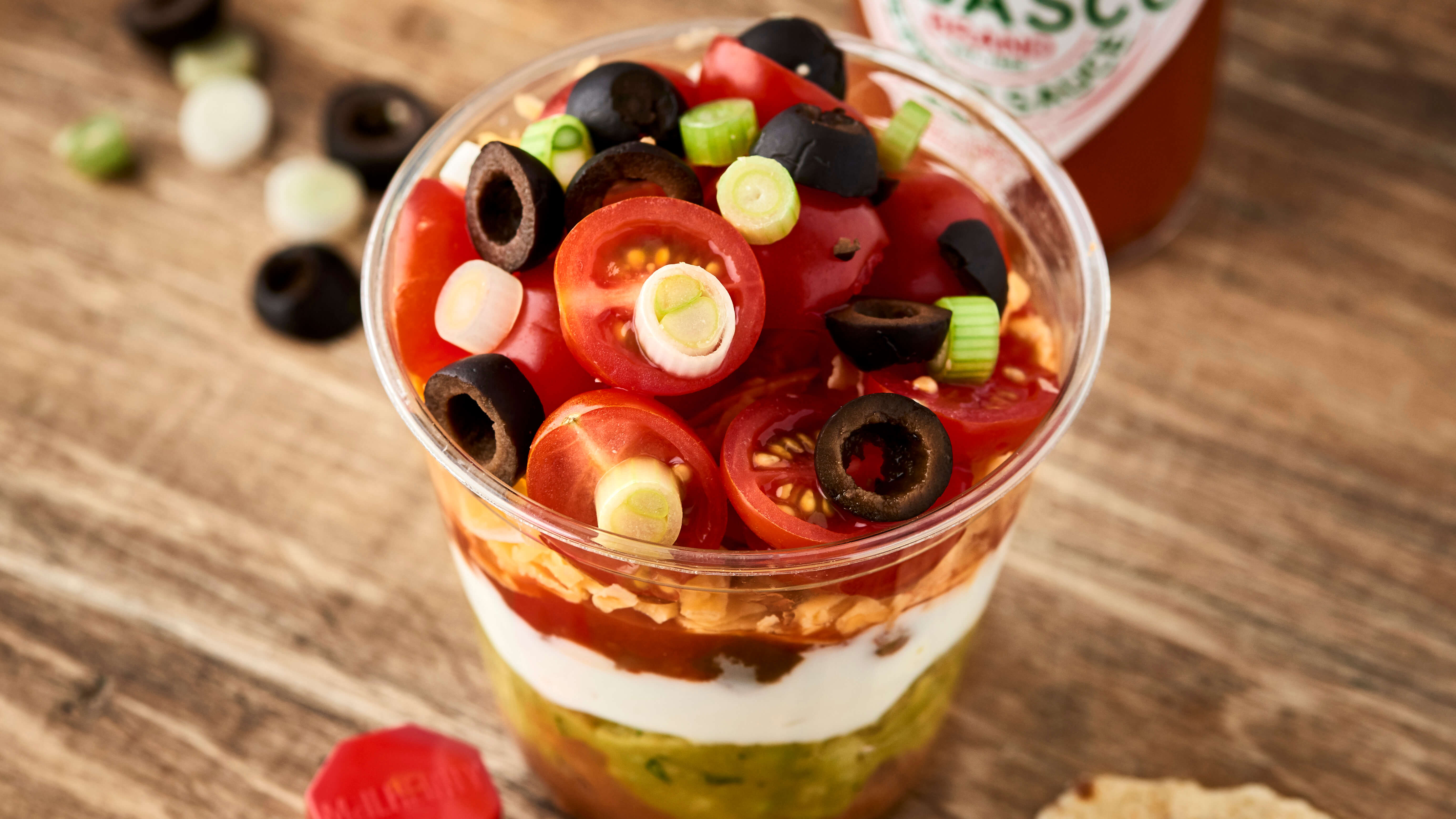 Ingredients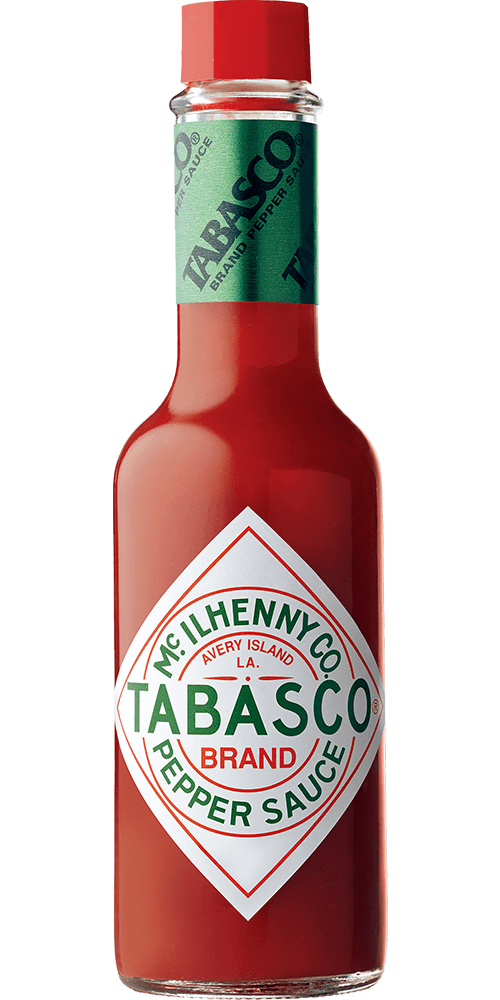 2 tablespoons
TABASCO® Original Red Sauce
1/4 cup freshly squeezed lime juice
4 avocados
1/2 small white onion, finely diced
4 cloves garlic, minced
1/4 cup cilantro, chopped
1/2 teaspoon salt, plus more to taste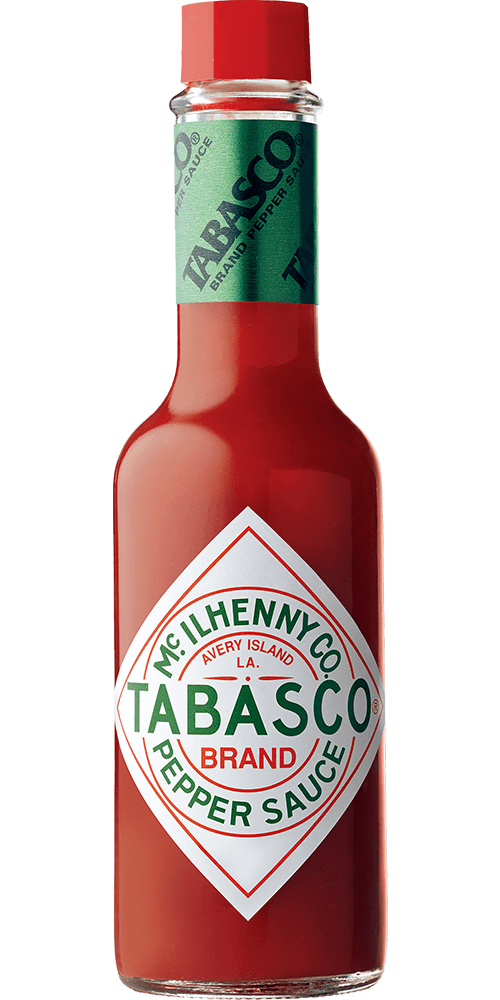 2 tablespoons
TABASCO® Original Red Sauce
1 (16 oz) can refried beans
8 (9 oz) clear plastic cups
1 batch spicy guacamole, recipe above
1 batch spicy beans, recipe above
1 (16 oz) tub sour cream
1 (16 oz) jar thick & chunky salsa, drained through a fine mesh sieve
16 tablespoons shredded cheddar cheese
1 (10 oz) container grape tomatoes, halved
1 bunch green onions, sliced
1 (2.25 oz) can sliced black olives
Tortilla chips, for serving
Preparation
Spicy Guacamole
Pour TABASCO® Sauce and lime juice into a medium sized bowl.
Halve and pit each avocado, then scoop out the flesh and place into the bowl.
Using a hand mixer, fork, or potato masher, mash the avocados until desired texture is reached. See video for visual.
Stir in onion, garlic, cilantro, and salt.
Taste and re-season, if necessary. Set aside.
Spicy Beans
Mix together beans and TABASCO® Sauce in a medium sized bowl. Set aside.
7 Layer Cups
Place 2 tablespoons spicy bean mixture into the bottom of each plastic cup.
Top with 3 tablespoons spicy guacamole.
Top with 2 tablespoons sour cream.
Top with 2 tablespoons salsa.
Top with 2 tablespoons shredded cheese.
Top with tomatoes.
Top with olives and green onions.
Serve with tortilla chips and enjoy!
You will need:
Original Red Sauce
Our most versatile sauce. Enliven the flavor of any meal.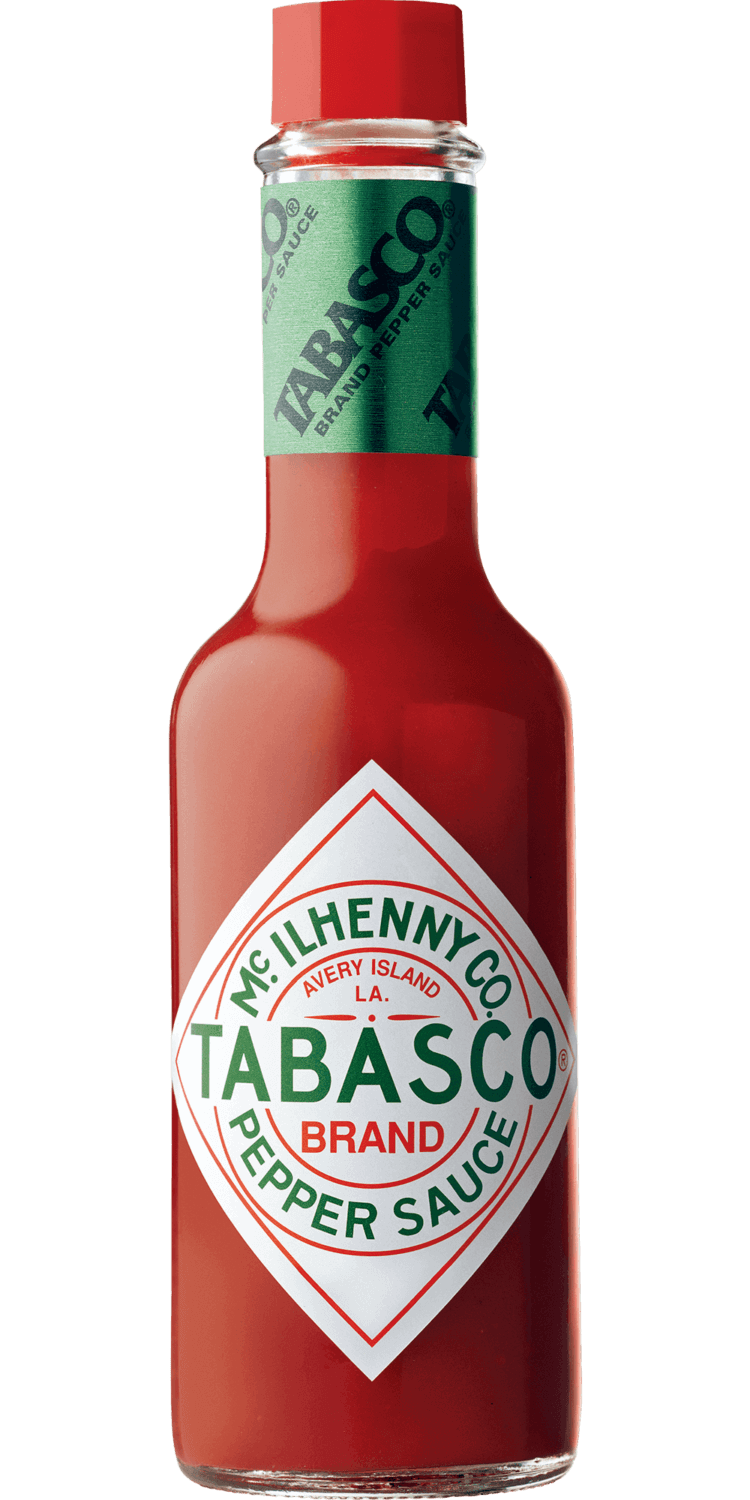 Close Email Overlay
Want to be the first to know about new products?
We want to stay in touch! We'll send you the occasional email, but only with the important stuff.