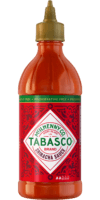 Sriracha Sauce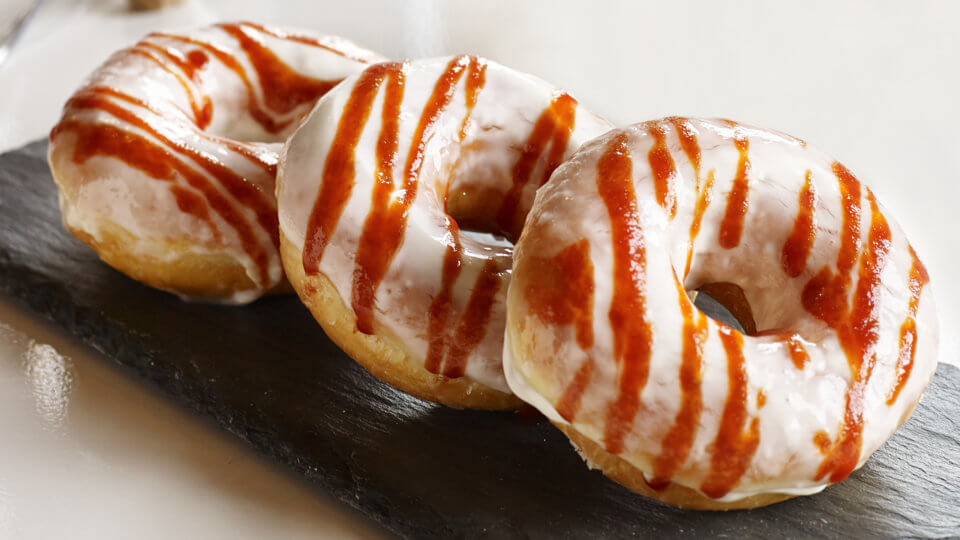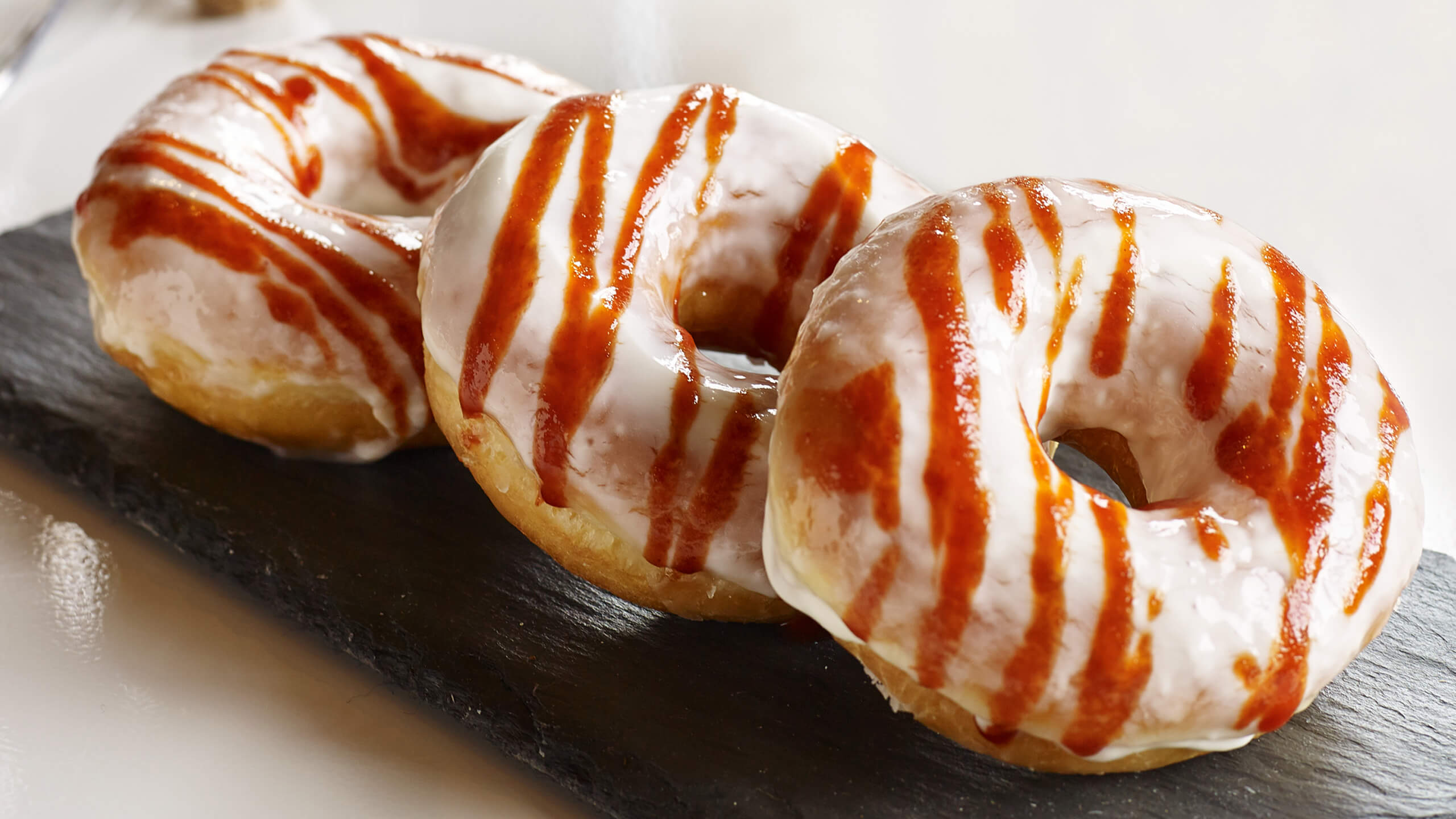 Ingredients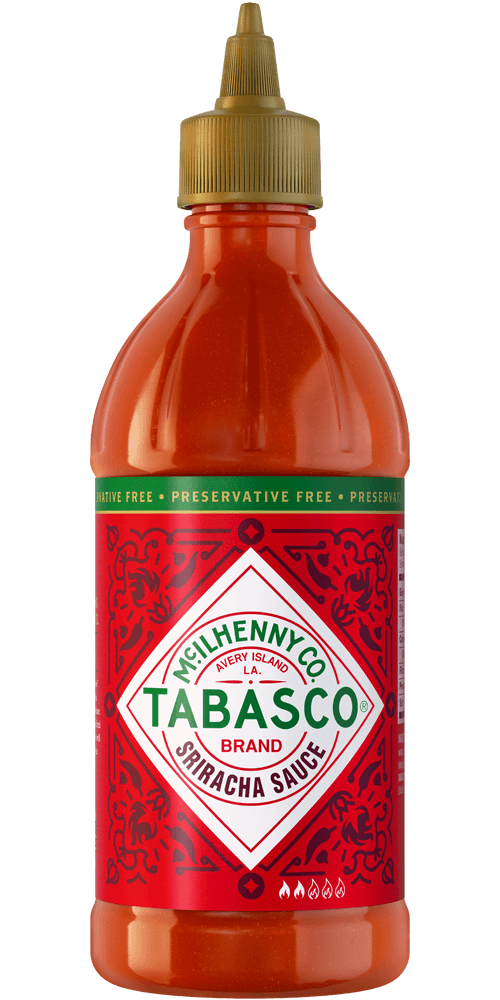 2 Tablespoons
TABASCO® brand Sriracha Sauce
1/4 cup Seedless raspberry jam
1 cup Sour cream
1/2 cup Confectioners' sugar
2 Tablespoons Water
4 Cake donuts
Preparation
1. Mix TABASCO® Sriracha Sauce with raspberry jam and set aside.
2. Mix sour cream, confectioners' sugar and water.
3. Coat tops of donuts with sour cream mixture.
4. Drizzle Sriracha-raspberry jam across donut tops and serve.
You will need:
Sriracha Sauce
Flavored with oak barrel aged red peppers, our spicy Sriracha Sauce is preservative-free with a rich, bold flavor.