Honey-Sriracha Grilled Chicken Skewers with Plum Dipping Sauce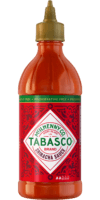 Sriracha Sauce
Ingredients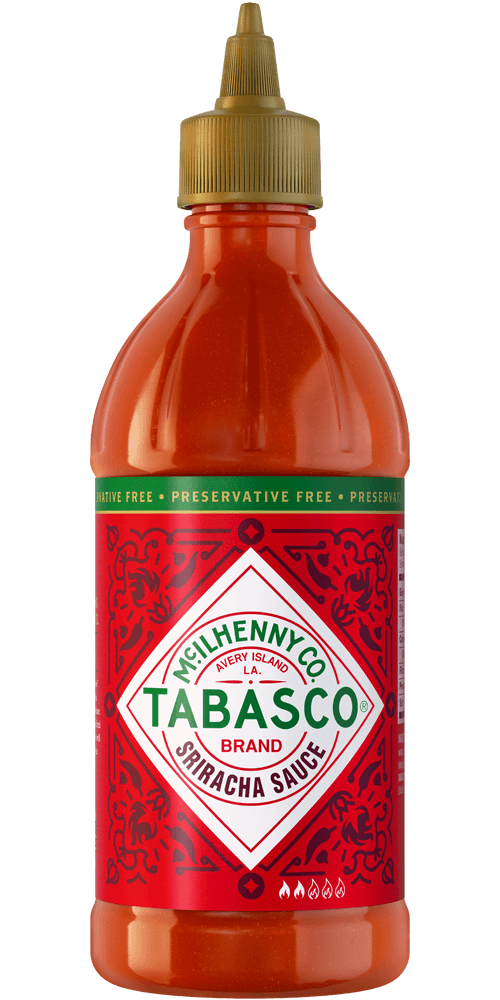 3 tablespoons
TABASCO® brand Sriracha Sauce
1 cup plum jam
1 clove garlic, minced
2 teaspoons fresh minced ginger
2 tablespoons white vinegar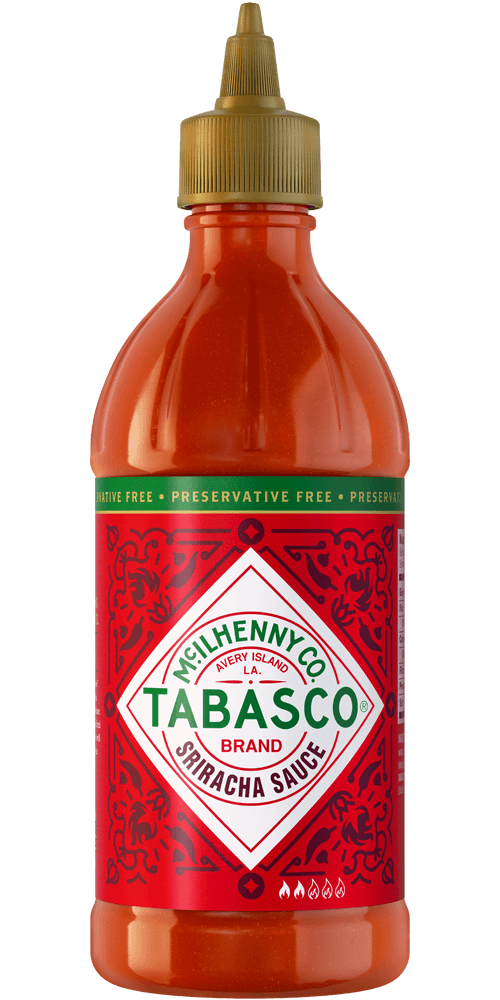 1/2 cup
TABASCO® brand Sriracha Sauce
4 boneless, skinless chicken breasts, cut into large cubes
1/4 cup honey
2 tablespoons olive oil
1/4 teaspoon salt
8 skewers (if you use wood, be sure to soak prior to using)
2 tablespoons chopped cilantro (optional garnish)
Preparation
Plum Sauce
Combine plum jam, garlic, ginger, white vinegar and TABASCO® Sriracha Sauce in a saucepan and cook until boiling. Remove from heat and let cool.
Chicken Skewers
lace chicken cubes in a large plastic zipper bag, add TABASCO® Sriracha Sauce, honey, olive oil and salt. Seal the bag and mix ingredients until well combined and chicken is evenly coated. Place in refrigerator to marinate for 30 minutes.
Heat grill pan over medium-high heat. Using soaked wood skewers or metal skewers, add 5 to 6 chicken pieces to each skewer; repeat until all chicken is skewered. Discard used marinade. Grill over medium-high heat for 4 to 5 minutes per side.
Serve
Garnish with cilantro and serve with sauce.
You will need:
Sriracha Sauce
Flavored with oak barrel aged red peppers, our spicy Sriracha Sauce is preservative-free with a rich, bold flavor.