Red Robin Korean Piglet Burger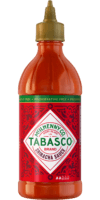 Sriracha Sauce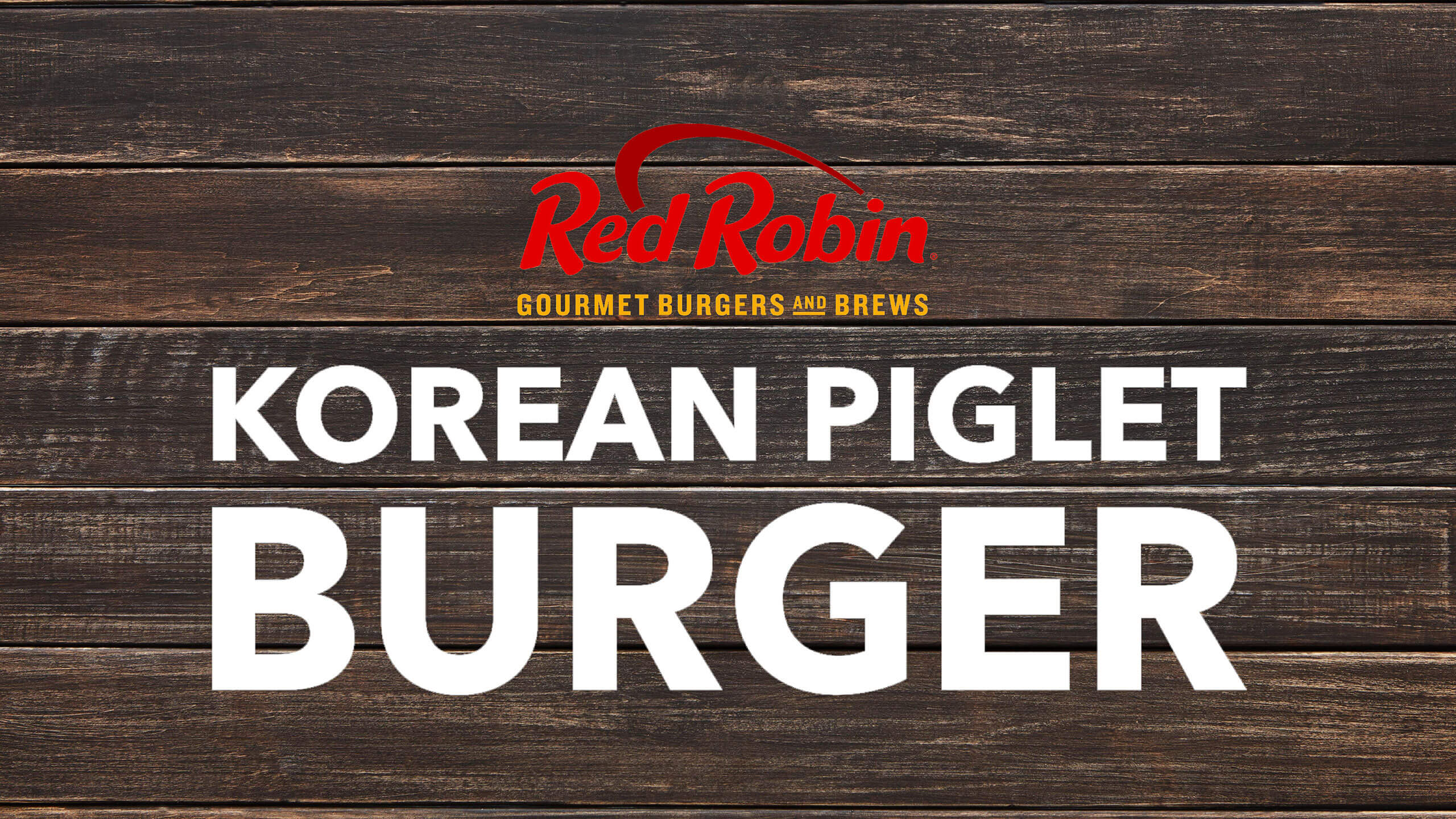 Ingredients
8 oz. wt. Mango, Kent or Haden, Slightly under ripe, Julienne.
4 oz. wt. Red Onion, Julienne
8 oz. wt. Green Cabbage, Julienne
8 oz. vol. Spicy Ginger Dressing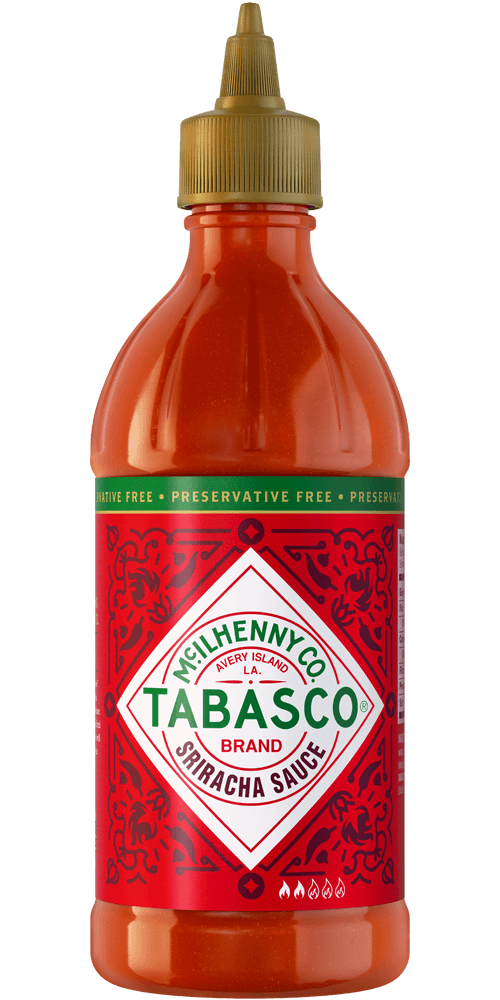 1 Tbs
Tabasco Sriracha Sauce
6 oz. water
6 oz. Soy Sauce
12 oz. Brown Sugar
¾ tsp Orange Zest
1 ½ tsp Rice Vinegar
½ tsp. Cinnamon, ground
1 e/a Star Anise
For each sandwich:
1 bun Brioche Burger Bun, Sliced
½ oz vol. Butter, melted
1 oz. vol. Mayonnaise
2 oz. vol. Sweet & Spicy Asian Slaw
3 e/a (3 halves) Korean Thick Bacon
1 e/a 4 oz Burger Patty, Angus
To Taste - Salt & Pepper or RR Seasoning
1 oz. vol. Korean Glaze
1 e/a Butter Lettuce, leaf
Preparation
Sweet & Spicy Asian Slaw
Mix ingredients well and let marinate for at least 1 hour before using.
Korean Glaze
In a pot mix all ingredients. Heat until simmering.
Simmer until the glaze has reduced by half. Ensure that sugar has dissolve properly and that the glaze doesn't burn.
Cool and reserve for use.
Korean Piglet Burger
Grill burger patty on grill until it reaches an internal temperature of 165F. While cooking, season with salt & pepper or Red Robin Seasoning. Baste Korean glaze on patty. Let the glaze caramelize on the burger, remove from heat.
Spread ½ oz. of mayo on each toasted brioche bun.
Place 2 oz. Sweet & Spicy Asian slaw on the top part of the bun.
Place one leaf of butter lettuce on the bottom of the bun, then burger patty.
Cook thick bacon, and glaze with the Korean glaze right before it is done cooking. Place it on top of the burger patty.
Close burger and serve.
You will need:
Sriracha Sauce
Flavored with oak barrel aged red peppers, our spicy Sriracha Sauce is preservative-free with a rich, bold flavor.