Sriracha Ramen Burger Sliders with Spicy Mayo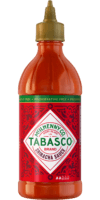 Sriracha Sauce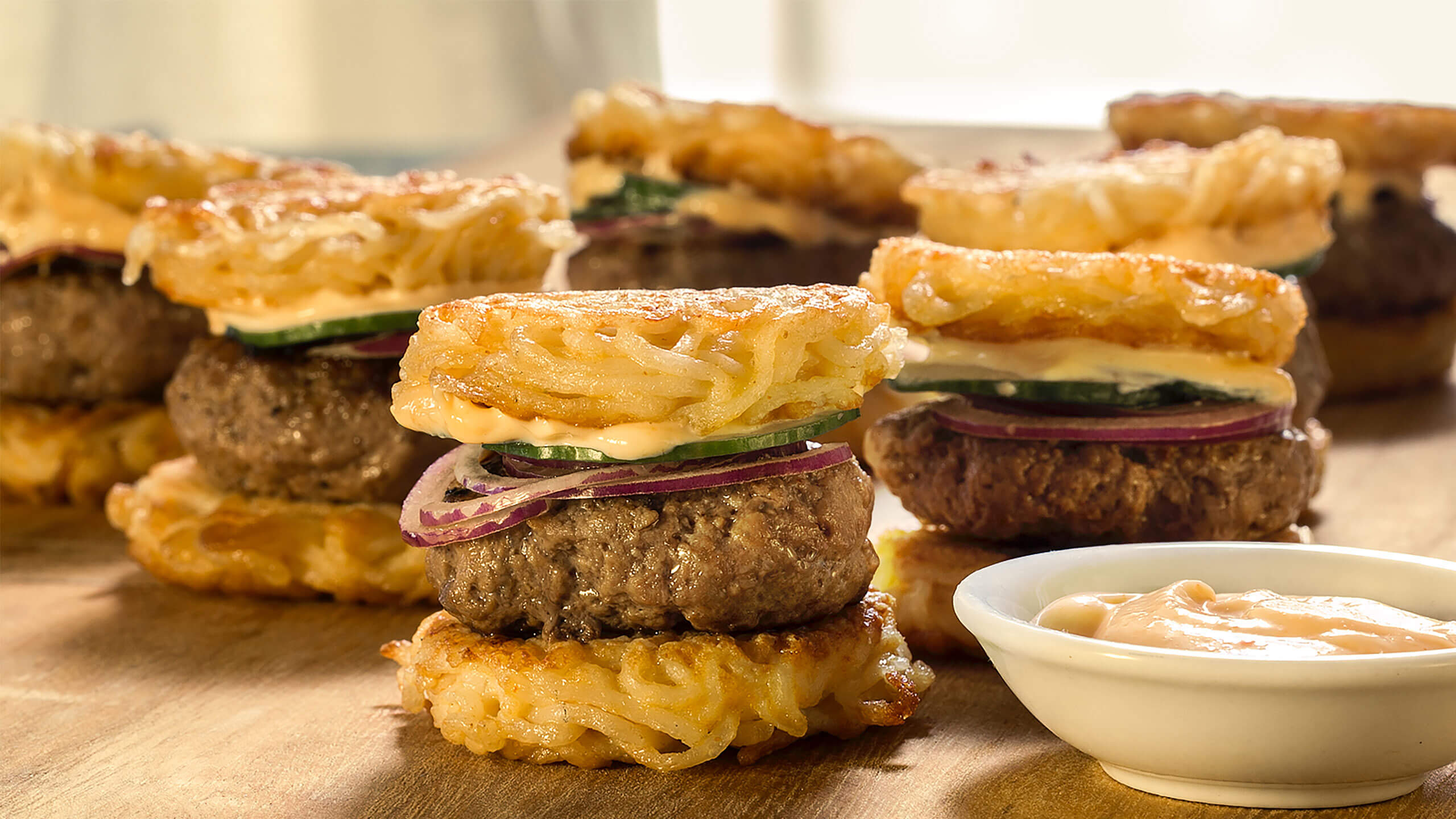 Ingredients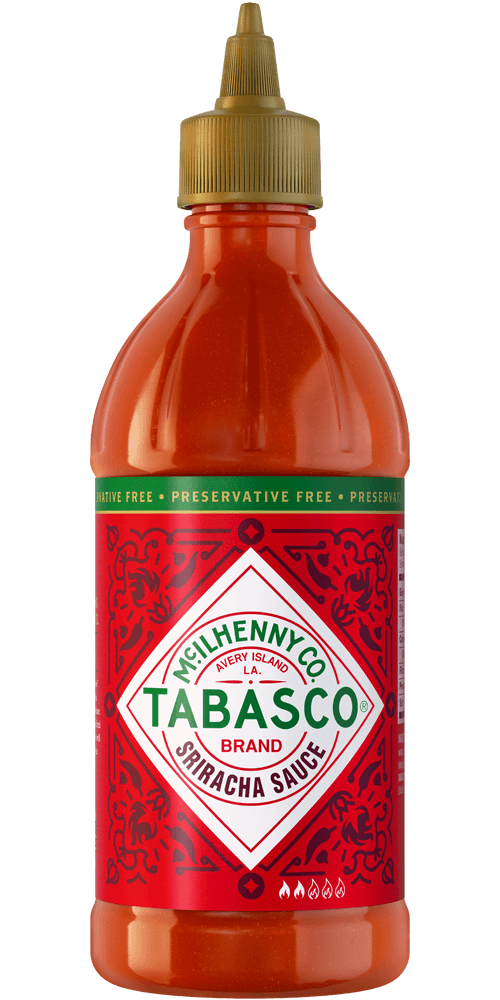 1/4 cup
TABASCO® brand Sriracha Sauce
, divided
2 (3.5-ounce) packages ramen noodles
2 large eggs
1 pound lean ground beef
1/2 teaspoon salt
3 tablespoons vegetable oil
Seedless cucumber, sliced
Red onion, sliced thin
1-Step Sriracha Mayo, for serving
Preparation
Discard ramen seasoning packet and cook noodles according to package directions. Rinse noodles and drain well. Transfer noodles to bowl; add eggs and 1 tablespoon TABASCO® Sriracha Sauce. Mix well so that all noodles are coated with egg mixture.
Evenly divide noodle mixture among the cups of a 12-cup muffin tin. Cover with plastic wrap; top with a second 12-cup tin, press down and remove. Freeze filled muffin tin for 20 minutes.
Meanwhile, in a bowl combine ground beef with remaining 3 tablespoons TABASCO® Sriracha Sauce and salt. Divide into 6 equal patties and flatten slightly. Cook burgers in a skillet or on grill to desired doneness.
While burgers are cooking, remove muffin tin from freezer. Using a sharp knife, gently pry each ramen cake out of the muffin cups.
Heat oil in a large nonstick skillet. When oil is hot, add 6 ramen cakes and flatten slightly with a spatula. Fry until golden, about 2-3 minutes per side. Transfer to a paper towel-lined plate. Repeat with 6 remaining ramen cakes.
To serve, top one ramen cake with a burger, cucumber slices, red onion slice and a dollop of 1-Step Sriracha Mayo. Top with a second ramen cake and serve immediately.
You will need:
Sriracha Sauce
Flavored with oak barrel aged red peppers, our spicy Sriracha Sauce is preservative-free with a rich, bold flavor.