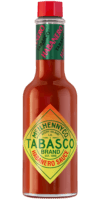 Habanero Sauce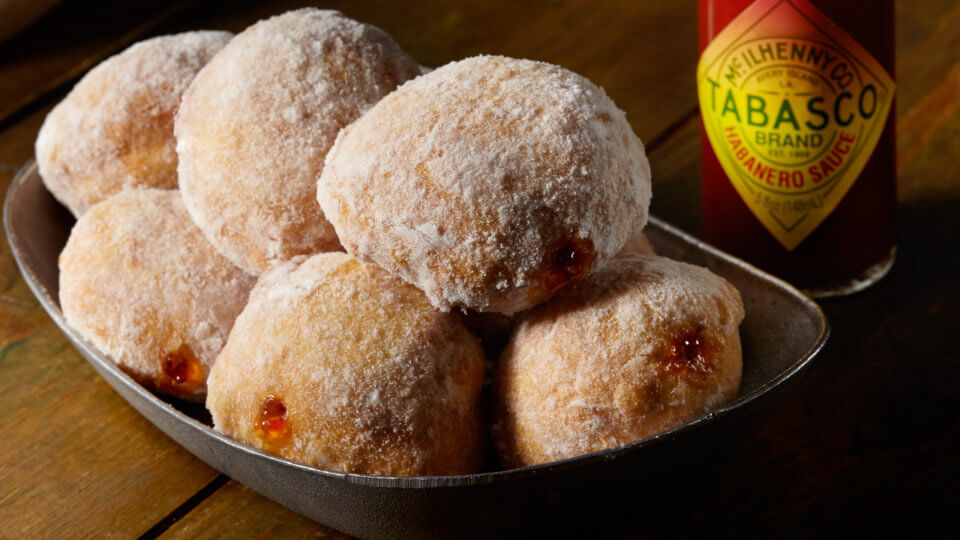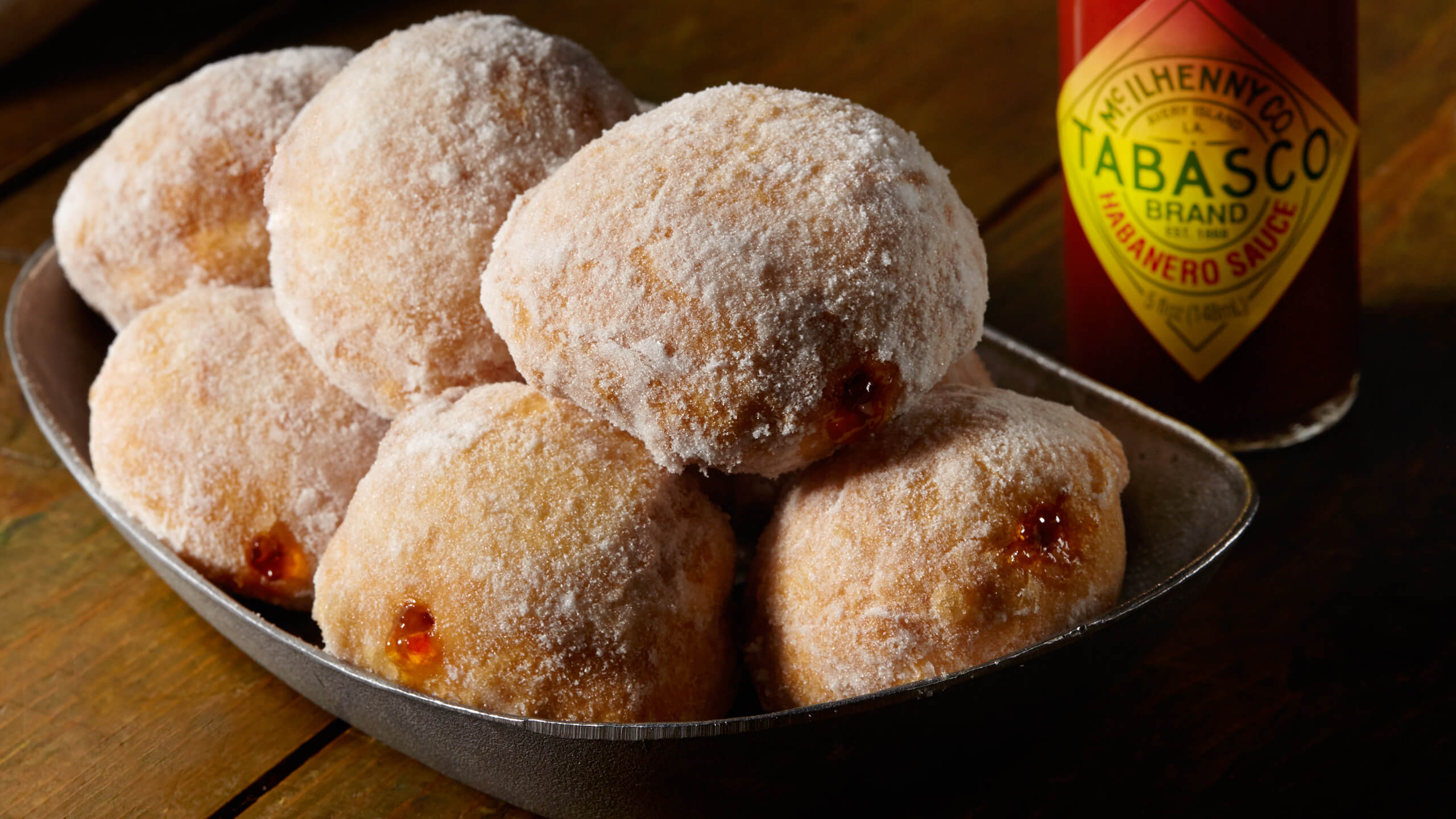 Ingredients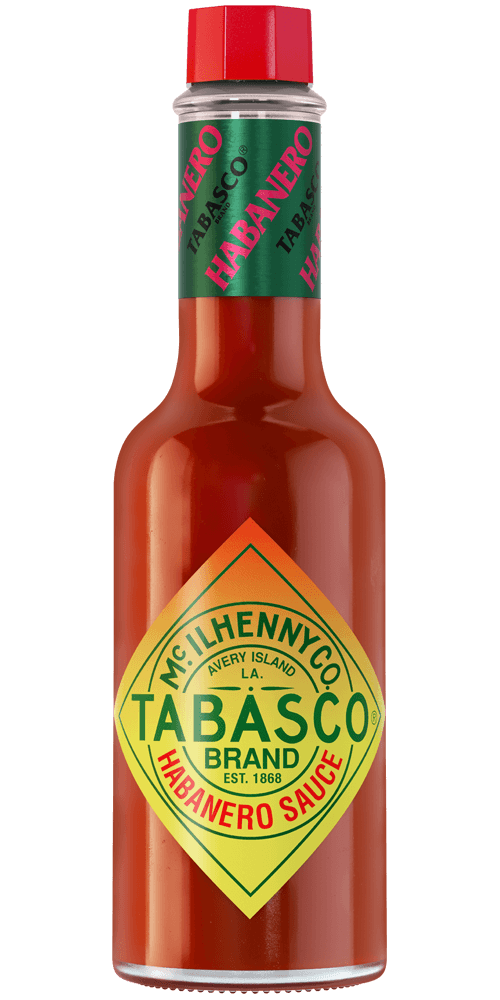 2 tbsp
TABASCO® Habanero Sauce
1/2 cup pepper jelly
4 1/2 cups bread flour
1 cup milk, warm
3/4 cup granulated sugar
1/3 cup water
1 egg, beaten
3 tbsp butter, melted
1 tbsp dry yeast
1 tsp salt
1/4 cup superfine sugar
Preparation
In a standard mixer with a paddle, combine bread flour, milk, granulated sugar, water, egg, butter, dry yeast and salt.
Work until dough is formed. Allow to rest 30 minutes.
Roll out dough to 1/2-inch-thick; cut into 24 equal portions.
Preheat a deep fryer to 350ºF. Fry dough until golden brown.
Remove from fryer and sprinkle doughnuts with superfine sugar.
In a small bowl, mix TABASCO® Habanero Sauce into pepper jelly. When doughnuts are cool, place jelly mixture into injection needle; pipe jelly into centers of doughnuts.
You will need:
Habanero Sauce
Our hottest sauce. A fruity, jamaican style blend.