Little Louie's Brussel Sprouts
Created by Sterling "Big Poppa" Ball.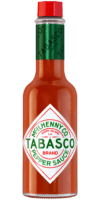 Original Red Sauce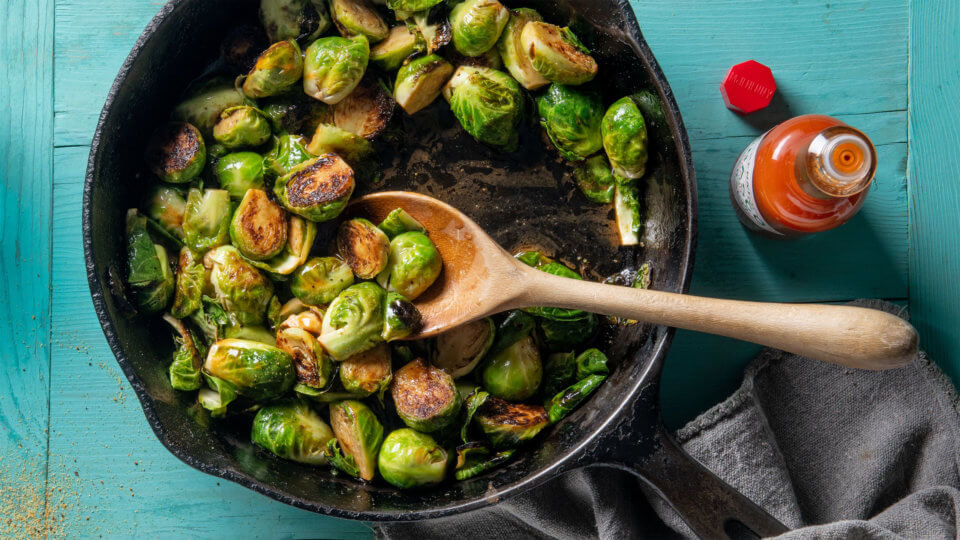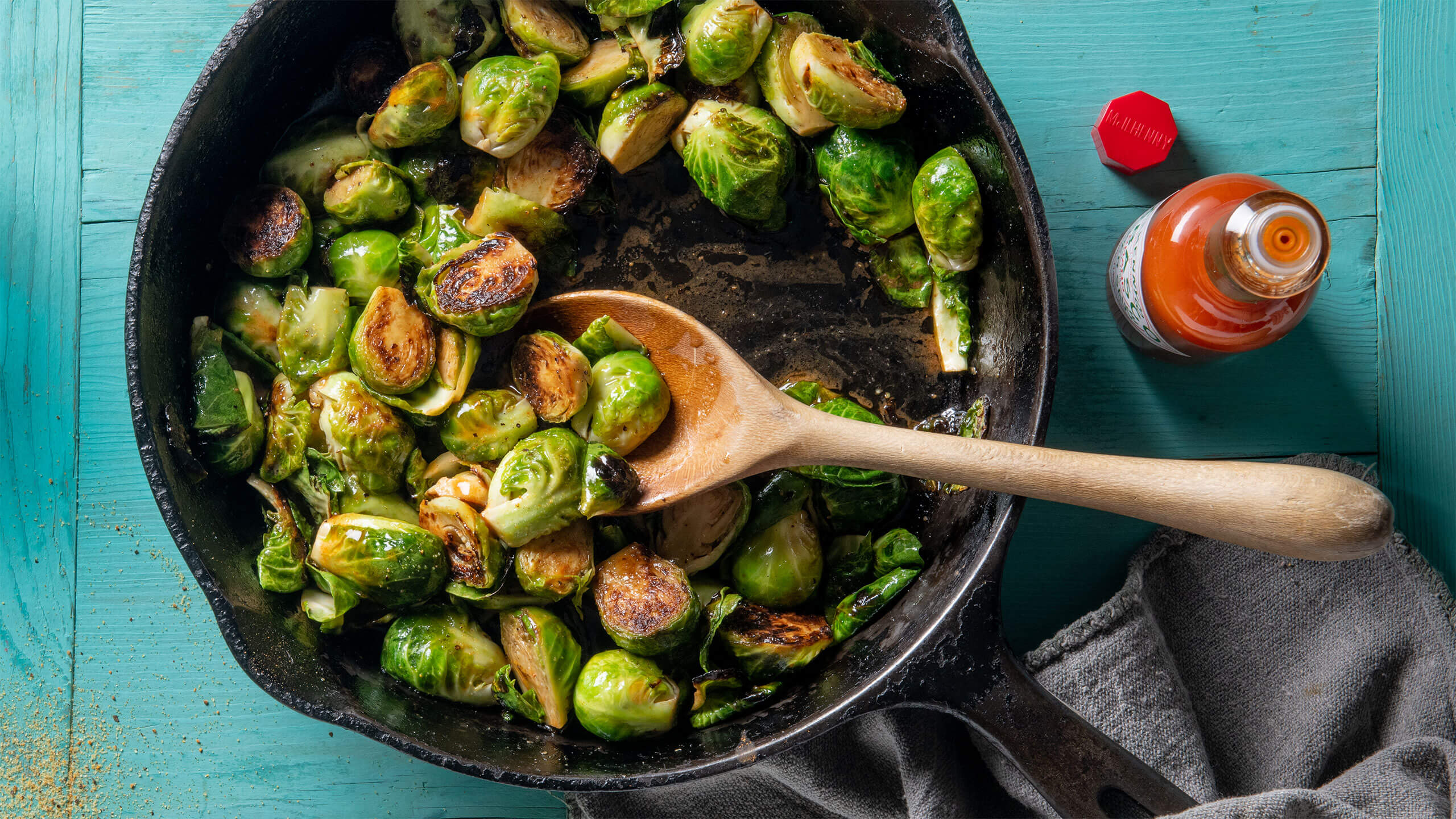 Ingredients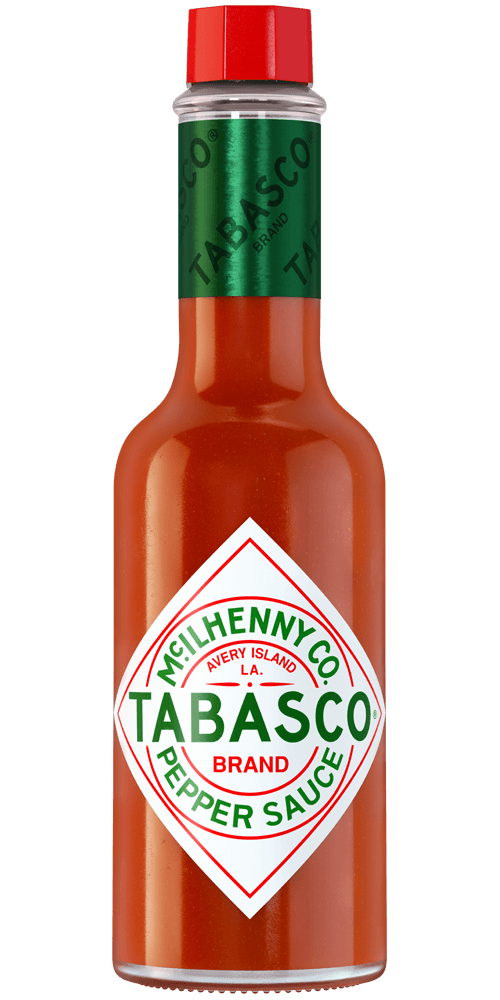 1-2 tbl
TABASCO® Original Red Sauce
12 oz Bag of Brussel sprouts, washed, stemmed, cut into halves
1.5 stick butter
2-3 tsp Big Poppa's Little Louie's Garlic Seasoning w/Black Pepper
Cast iron pan
Preparation
Preheat grill to 400F
Place cast iron pan on grill to heat - be careful not to touch the handle/pan without an oven mitt after this!
Place brussel sprouts in bowl, pour 3/4 of butter mixture in and toss to coat
Add Tabasco to brussel sprouts
Season with Little Louie's Garlic Seasoning
Toss to coat
Add more butter, if needed
Add a dash more Tabasco and seasoning, toss to coat
Put a couple pats of butter in cast iron pan
Put brussel sprouts in pan, make sure they get even coverage
Let cook for 10min, stirring occasionally
After 10 minutes, make sure the flat side of the sprouts are face down for caramelization
Let cook another 10min, or until sprouts are caramelized
Use an oven mitt to remove cast iron pan from smoker
Add more Tabasco Original Red to pan (to taste/if desired), stir
Plate and serve hot
You will need:
Original Red Sauce
Our most versatile sauce. Enliven the flavor of any meal.