Hot Honey-Sriracha Fried Chicken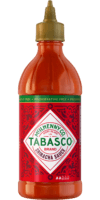 Sriracha Sauce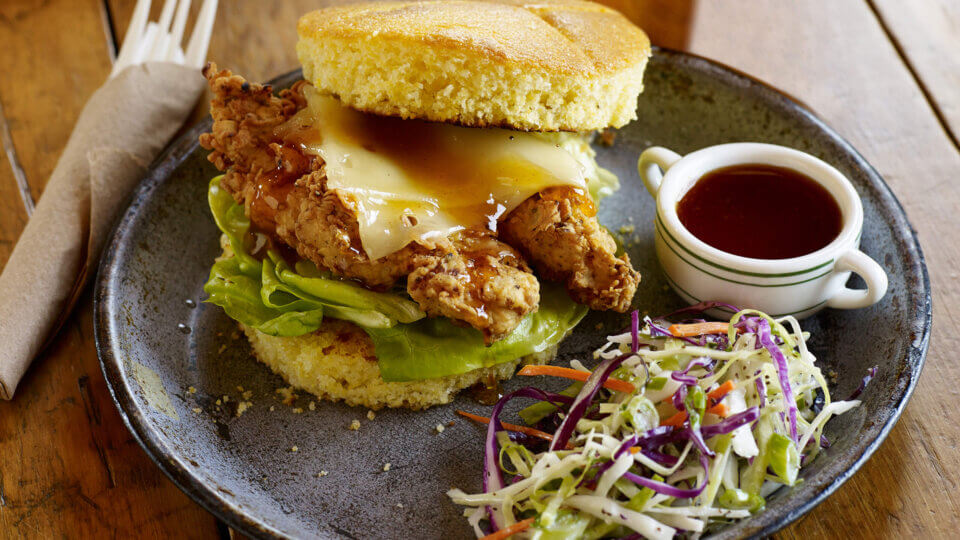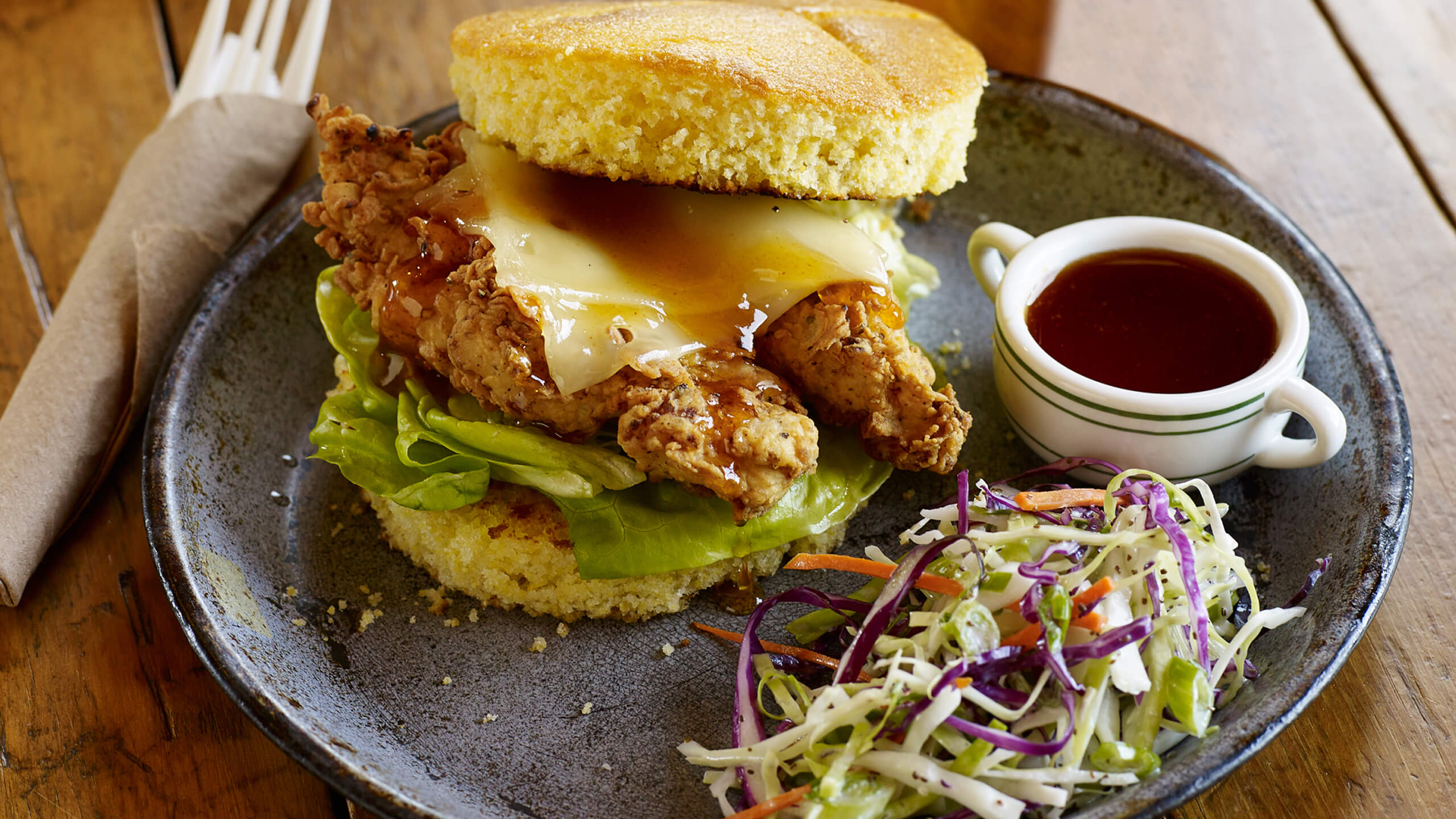 Ingredients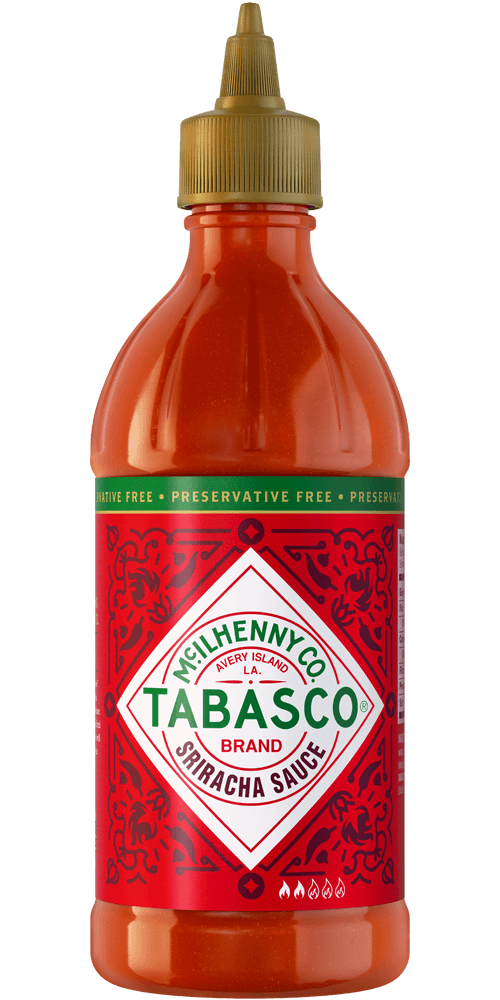 4 Tablespoons
TABASCO® brand Sriracha Sauce
1 cup Honey
Fried chicken tenders (16 oz)
8 slices Swiss cheese
4 pieces Cornbread, sliced into 4-inch rounds
4 pieces Bibb lettuce leaves
Preparation
1. Preheat oven to 350ºF.
2. Mix TABASCO® Sriracha Sauce with honey and set aside.
3. Place chicken tenders in oven-safe dish. Top each with 2 slices cheese and cook until melted.
4. Cut cornbread rounds in half; place lettuce on each bottom half.
5. Layer tenders on lettuce and dress with Sriracha honey.
You will need:
Sriracha Sauce
Flavored with oak barrel aged red peppers, our spicy Sriracha Sauce is preservative-free with a rich, bold flavor.