Spicy Pumpkin Tart
Nutritional information per serving: 410 Calories, 6 g protein, 51 g carbohydrate, 22 g fat, 85 mg cholesterol, 45 mg sodium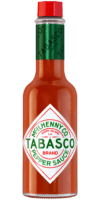 Original Red Sauce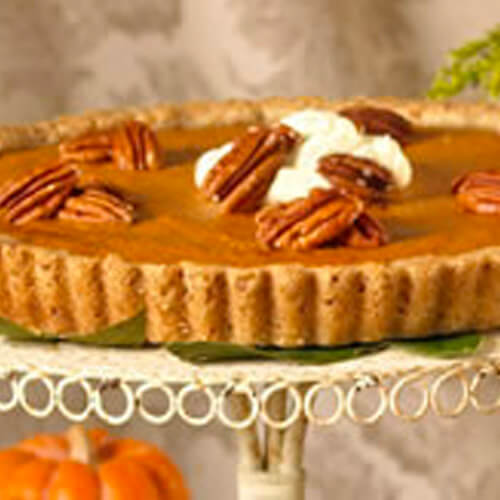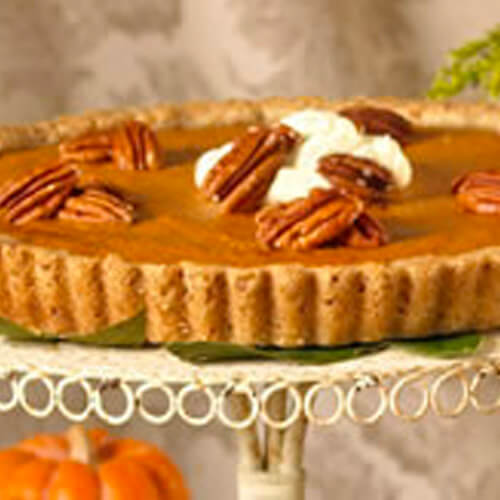 Ingredients
1 1/4 cups all-purpose flour
1/2 cup ground pecans
1/3 cup granulated sugar
1/4 teaspoon ground cinnamon
1/2 cup butter or margarine, softened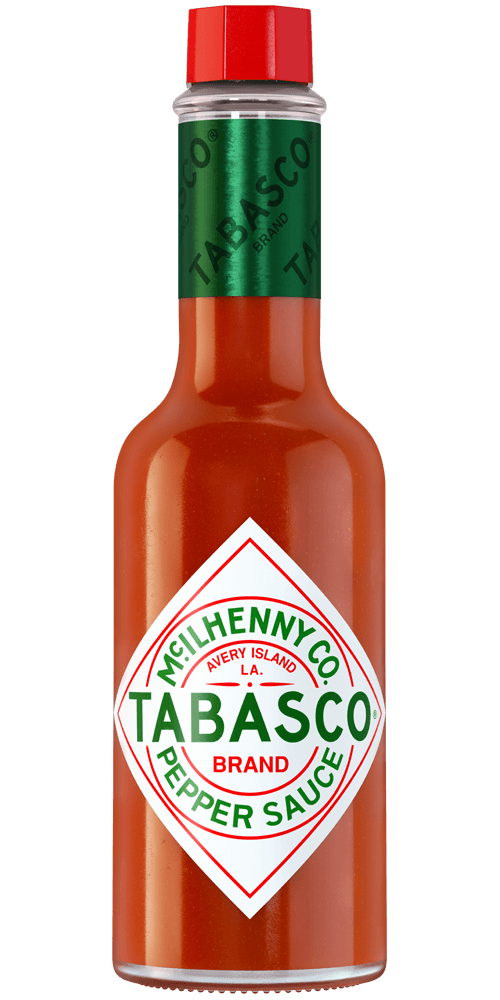 1 teaspoon
TABASCO® brand Original Red Sauce
1 (16-ounce) can cooked pumpkin
2 large eggs
3/4 cup packed light brown sugar
3/4 cup half-and-half
1 teaspoon ground cinnamon
1/2 teaspoon ground ginger
1/2 teaspoon ground nutmeg
Whole pecans for garnish, optional
Whipped cream for garnish, optional
Preparation
Prepare crust: Preheat oven to 400° F.
Combine flour, ground pecans, sugar and cinnamon in large bowl; add butter until well blended. Press mixture into bottom and up sides of 9" fluted tart pan with removable bottom. Prick crust with fork in a few places. Bake 10 minutes or until crust is slightly set.
Meanwhile, prepare filling: Combine pumpkin, eggs, brown sugar, half-and-half, cinnamon, TABASCO® Original Red Sauce, ginger and nutmeg in large bowl; mix well. Spoon into prepared crust.
Reduce oven temperature to 350° F. Bake 30 minutes longer or until mixture is set. Remove to wire rack to cool.
To serve, garnish tart with pecans and whipped cream, if desired.
You will need:
Original Red Sauce
Our most versatile sauce. Enliven the flavor of any meal.